7 Things You Need To Know Today (March 29)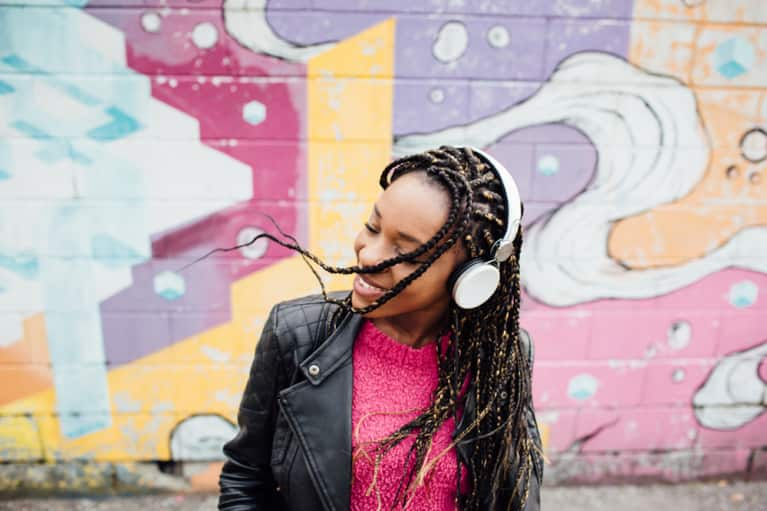 1. Why does incredible music give us chills or tingles?
Also called a "skin orgasm" or "frissons," unexpected changes in music like harmonies, volume, or moving lyrics can give listeners the chills. While science is still trying to explain why this happens, current research suggests that people who get skin orgasms are also creative, reflective, and sensitive, and the chills are caused by a deeply emotional reaction to the music. (PsyPost)
2. Can you guess the old-school snack that fuels the NBA?
It turns out elite basketball players pregame with PB&J—which, when you think about it, is a nutritional slam dunk with protein, fat, and carbs all in one. Plus, it's a familiar comfort food that's easy to digest. The whole NBA has Kevin Garnett to thank for this retro warm-up ritual. As the story goes, one day he had a craving for a PB&J, proceeded to play well that game, and the rest is snacking history. (NPR)
3. Scarlett Johansson felt grounded by nursing.
While working on her latest movie, Scarlett Johansson had an unusual way of shaking off the workday and transitioning into mom mode: nursing. She told E! News, "That is very grounding… If you ever needed to return to yourself, that is a pretty wonderful way…you have to leave all that work stuff behind and be able to be present with your kid. I am very thankful that's my reality." (The Cut)
4. Despite warming temps, Iceland is becoming a foodie destination.
Iceland has quickly climbed to the top of everyone's travel wish list, and locals are dreaming up strategies to keep it that way. Farmers in particular are experimenting with different ways to involve tourists in the production process, giving them a firsthand look at the country's rich food heritage. They're also playing around with growing different plant varieties that can adapt to the effects of climate change. Can you say skyr? (The Atlantic)
5. Testosterone therapy is getting mixed reviews.
More and more men are using gels, patches, and injections to combat low testosterone as they age, which can cause a wide range of undesirable symptoms like low sex drive and fatigue. But when you examine the research, the results seem to be all over the place when it comes to what symptoms this therapy actually improves and what the risks—especially when it comes to heart health—may be. (NYT)
6. This company is creating fashionable clothing for cancer patients.
It's no secret that hospital gowns aren't exactly high fashion, so the company INGA Wellbeing, which works to create stylish clothing for cancer patients, is working hard to make sure people can still dress well even when they're not feeling great physically. "If you feel self-confident and therefore in charge of your medical treatment, then you are much more likely to want to get up and move around and ultimately recover faster and get home faster," founder Nikla Lancmsweert said. (NPR)
7. Got a great memory? You might be more susceptible to brain freeze.
People with great working memories are especially susceptible to "brain freeze," or choking under pressure. While their processing capabilities help them in low-pressure situations, in high-pressure situations, their poor attention control (a corresponding trait) causes the same parts of their brain to cease to perform. (The British Psychology Society)