Granola Bars Are Boring: Here Are 5 Fun Snacks To Pack On Every Hike
mbg Contributor
By Leigh Weingus
mbg Contributor
Leigh Weingus is a New York City based freelance journalist writing about health, wellness, feminism, entertainment, personal finance, and more. She received her bachelor's in English and Communication from the University of California, Davis.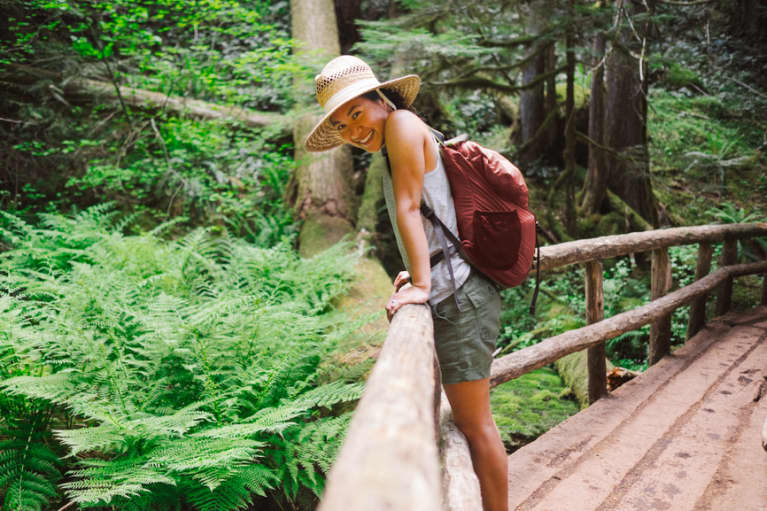 Our editors have independently chosen the products listed on this page. If you purchase something mentioned in this article, we may
earn a small commission
.
Maybe you're craving a three-day long adventure in the woods, or perhaps a two-hour day hike is more your style. In any case, packing tasty, energizing food is a crucial part of enjoying any hike, long or short.
"With day hikes, I am carrying less overall weight in my backpack so I can get a bit more creative with my meals and snacks," says Annie Jensen, a nutritionist and avid hiker in all seasons. "For overnight trips, it will be a bit more challenging packing enough food for the duration of the trip. Depending on how long you are in the mountains, will determine your daily diet."
Take it from the pros: Picking snacks with adequate nutrition that won't be too heavy or go bad quickly isn't easy. So we chatted with a group of hikers we trust to get their tips.
Here are their top snack recommendations:
Nuts are an excellent source of good fats, and they last forever. So many hikers opt for nuts on their adventures, specifically in trail mix.
"For solid and lively sustenance on the trail, I prepare my own low-cost mix. It contains all the flavor groups: Salty, sweet, fruity, and spicy. In a big bowl, I mix approximately equal parts of peanuts, M&Ms, raisins or cranberries, and—the piece de resistance—wasabi dried peas!" Pete KJ, author of Base Camp Las Vegas: 101 Hikes in the Southwest, says.
Erin Cunningham, a skier and hiker, is also a huge fan of a nut and M&Ms blend, while Annie opts for anyone "build your own" blend that strikes your fancy.
"Ideas include almonds, pecans, peanuts, cashews, sunflower seeds, chickpeas, dried fruits, coconut, chocolate chips, peanut butter chips, dried cranberries, and raisins," she tells mbg.
Sounds pretty delicious to us (although we might sub in fair trade organic chocolate chips!).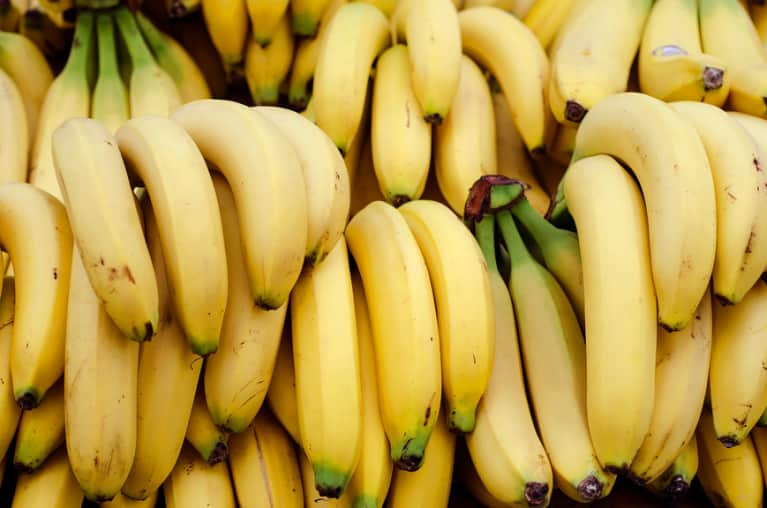 Whether it's fresh for shorter hikes or dried for longer ones, fruit is a delicious and healthy way to fuel your hike. "I love dehydrated bananas, mango, pineapple, apples," Annie says, while Brock Cannon, endurance cyclist and author of The Switchback Approach, likes to pack dates and bananas.
When at high altitudes, our energy levels drop and we need foods on hand that are easily digestible and provide a quick hit of glucose, so Erin packs tons of dried fruit. "Dried mango, strawberries, coconut, pineapple, peaches, pears, and bananas," she says. "I'm a big fan of dried fruits because I know I can still eat them at elevation."
On long, sweaty hikes, you're bound to lose a lot of salt. So make sure to load up on healthy sources of sodium. "I always pack wraps with hummus, avocado, and kalamata olives—it's the perfect blend of sodium for losing water and good fats from the avocado," says Brock. "I crave salt on a lot of longer hikes, so I love the Way Better brand of sweet chili chips."
Erin adds that on shorter hikes, she packs a full-on picnic. "Summer sausage and white cheddar cheese, Triscuit crackers, olives —they're high in both sodium and calories."
We're all about it.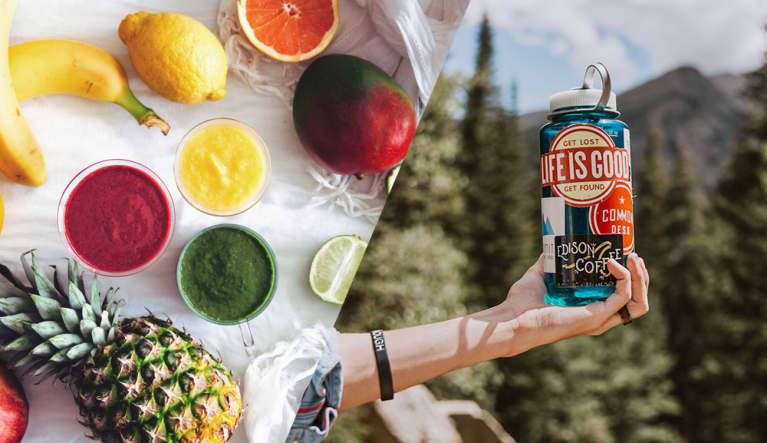 OK, so this one probably isn't ideal for anyone looking to hike for more than a few hours. But Jordan Younger, author of Breaking Vegan, says a green smoothie is one of her go-to hiking snacks.
"The hikes I go on in LA are usually an hour and a half to two hours, so homegirl definitely needs a snack during or right afterward," she says. "I usually make a low-glycemic green smoothie to sip on during a hike because it keeps me hydrated and gives me that jolt of protein and greens. I love putting a tablespoon of chia and some MCT oil too for prolonged energy and fuel!"
Yes, you read that right. Whether it's fair trade chocolate chips or your favorite bar, don't be afraid to indulge a little. "Dark chocolate especially contains antioxidants that are beneficial to our health," says Annie. "For an even healthier choice, choose chocolate that contains also acai berries, coconut, almonds, and other berries and nuts."