7 Things You Need To Know Today (March 28)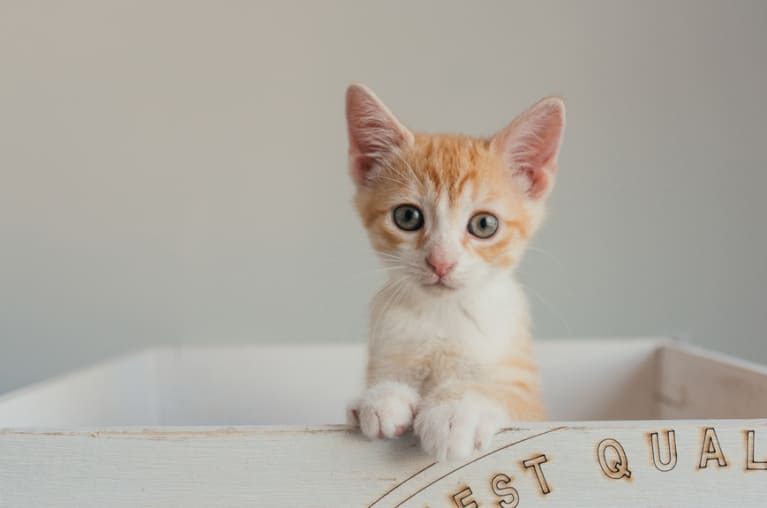 1. A new research project has cat owners digging through the litter box.
Ever wonder what your cat is really thinking? Well, a new citizen science project called Kittybiome will send you a detailed analysis of your cat's microbiome—or "second brain." All you have to do is fill out a detailed survey about your animal's environment, behavior, and health and send in a fecal sample. The scientists hope this project will help build a better understanding of the relationship between microbes and animals. (Science Of Us)
2. It might be time for you to re-examine for your nut allergy.
According to a new report, many nut allergies are determined by a simple skin prick test, scaring people away from nutritious nuts like walnuts and almonds forever. But being allergic to one type of nut doesn't necessarily mean you're allergic to all nuts. The study, published in the Annals of Allergy, Asthma, and Immunology, found that almost no one with a peanut allergy also had a tree nut allergy. Additionally, many people had taken the results of their skin prick test at face value, only to find out later that they weren't allergic to tree nuts at all. If you think you might be in this boat, it's probably worth making an appointment with an allergist to get tested for each specific nut. (NBC)
3. Optimism might actually help you live longer.
Yep, research has shown that when you face a health crisis, making an effort to cultivate a positive attitude can boost your immune system and fight depression. Better attitudes are linked to lower blood pressure and incidence of heart disease, as well as healthier weight and blood sugar levels. Time to cross over to that sunny side of the street. (NYT)
4. The Golden State is staying serious about sustainability.
Despite pushback by the EPA, California is still pursuing its plan to get more clean cars on the road by 2025. Thanks to a waiver under the Clean Air Act that allows California to set rules more stringent than the federal government, the state only sells from automakers that produce zero-emissions vehicles and cut tailpipe greenhouse gas and particulate emissions. (Scientific American)
5. Thanks to Finland, American babies will start sleeping in cardboard boxes too.
Prenatal doctors in Finland provide expectant mothers with "Baby Boxes"—cardboard boxes meant for baby to sleep in, complete with swag like onesies, diapers, and more—as an incentive to get a proper checkup. The Baby Boxes are designed to combat SIDS, especially for families who can't afford Pack-n-Play or a crib. New Jersey, Alabama, and Ohio are currently participating in the program and although the box has several more testing hurdles ahead, this out-of-the-box thinking is headed in the right direction. (NPR)
6. White middle class Americans are dying younger.
In 2015 Princeton professors found that middle aged white American are dying younger for the first time in decades. In a recent update to their research, the team linked the mortality statistics to "cumulative disadvantage over life, in the labor market, in marriage and child outcomes, and in health." (Brookings)
7. Breastfeeding doesn't make children more intelligent in the long term.
A child's cognitive development is the same at five years old regardless of whether they were breast or bottle fed, a new study has found.The study, published in the journal Pediatrics, linked breastfeeding with improved problem solving and reduced hyperactivity in children aged three, but not at the age of five. (CNN)