Allergies Got You Down? How To Eliminate Your Runny Nose & Itchy Eyes, Stat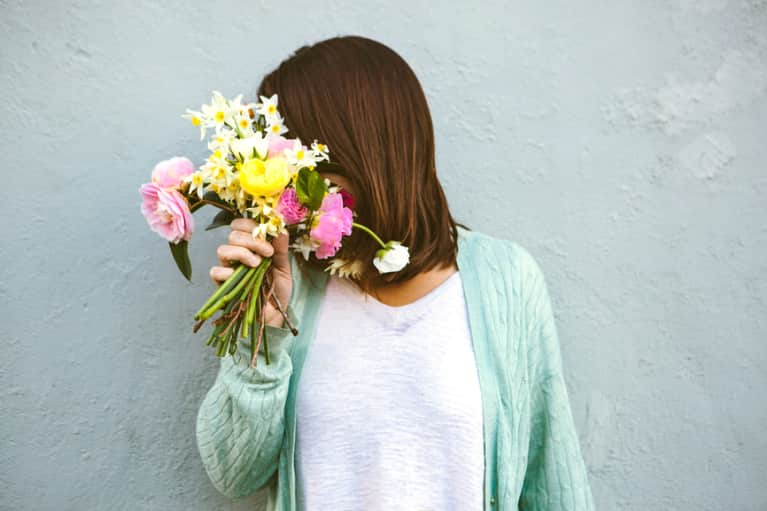 Roughly 20 percent of allergy sufferers have seasonal or outdoor allergies while another 40 percent suffer from both seasonal and year-round allergies. If you're one of the nearly half of Americans suffering from seasonal allergies, you're probably wondering: How can I best fight allergies? What are the best steps I can take to keep triggers from causing irritating symptoms? My book, The New Allergy Solution, explains, simplifies, and demystifies your allergies to help you fight them more successfully and effectively.
In the meantime, here are some simple strategies to help prevent and control your symptoms and keep your seasonal allergies at bay:
1. Dress like a movie star.
Wear oversize or wraparound sunglasses to block airborne pollen from entering your eyes and lids that will cause red, watery, and itchy eyes.
Wear a hat whenever you're outdoors—the wider the brim, the better!
3. Know your pollen count.
Pollen levels are highest on warm, dry, windy days and lowest on windless, wet, cloudy days. Check your local weather reports to identify high-allergy days. Go to the website for the American Academy of Allergies Asthma and Immunology to find out your local pollen count. Consider limiting outdoor activities like exercising and gardening on very high pollen days, especially if you're sensitive to seasonal pollen present in the air.
4. Confirm your allergy types.
Simple in-office allergy tests can pinpoint your specific problems. This is the best proactive step for optimal and cost-effective allergy relief.
5. Start early with allergy treatment.
Pre-medicating before exposure is always more effective than treating symptoms after they arise, so try to prepare as early as possible. Many medications (like eye drops and nasal or oral antihistamines) will work better if you start using them before symptoms even begin. Alternatively, allergy injections and sublingual allergy treatment are immune-based therapy options that reduce symptoms and can provide excellent long-term relief.
Shampoo and shower nightly to rinse pollen from your skin and hair. Change your clothing before entering your bedroom to reduce pollens from being brought into your bedroom, and avoid line-drying your clothes outdoors.
7. Be guarded about your gardening.
Eliminate the most allergy-prone trees and shrubs from your yard, replacing them with allergy-friendly substitutes. Additionally, try to plan your gardening around when pollen levels are lower in your area (those cloudy, wet days) and consider wearing a pollen mask, goggles, or gloves. When you're finished, leave your gardening tools outdoors and shower as soon as you return inside.
8. Choose your flowers wisely.
Flowers can be a thoughtful gift for hosts, significant others, and friends, but certain flowers can cause greater allergic reactions than others. A few better flower choices for people with allergies include azaleas, begonias, daffodils, hyacinths, petunias, and tulips—just to name a few. A few high-allergen plants to avoid are narcissus, gardenias, impatiens, lily of the valley, and lilacs.
At home or when driving, keep the windows closed and set your air conditioner on "recirculate" to keep out the pollen. Be sure to clean the filters in your air conditioners frequently during high-pollen season, and avoid fans that suck outdoor pollens into your home.
Nasal saline sprays help rinse, dilute, and clear seasonal pollen that has settled in your nasal passages. You can use them in the form of a spray or a Neti pot.