Itchy Eyes, Be Gone: A Room-By-Room Guide To Creating An Allergen-Free Home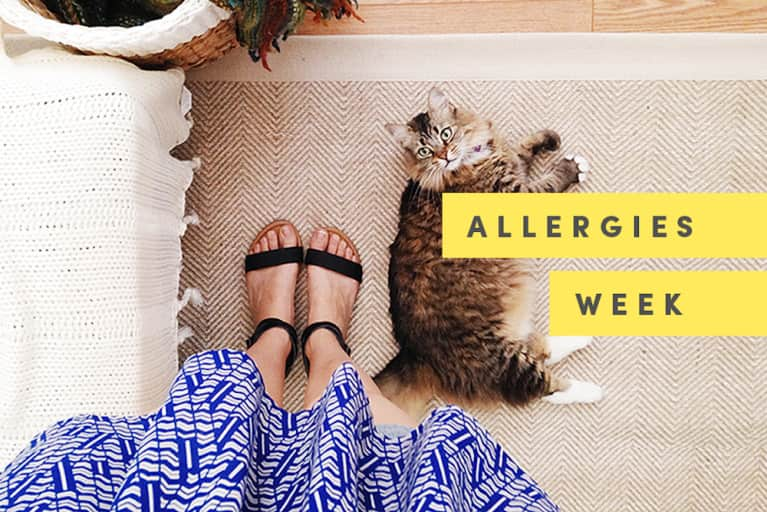 Many of us don't think about allergies for most of the year, but comes Spring—they're impossible to ignore. But what are our allergies really telling us? According to our integrative health experts they're hinting at problems with our stress levels, inflammation, and gut health. This week, we'll share our best advice on how to treat allergies from the inside out—by addressing what's going on in our bodies and what in our environment is triggering them in the first place.
Most Americans would be surprised to learn that many of their worst allergy triggers actually originate from inside their house. In one study, more than 50 percent of homes tested positive for at least six indoor allergens—and one-third of those had indoor allergen levels that were high enough to promote the development of allergic sensitivity. And sensitivity to the most common indoor allergens can increase the likelihood of allergic asthma in children from 4 to 20 times. So, avoiding triggers can be hugely beneficial early in life, and especially in cases where a strong family history of allergy and asthma exist.
But it's not all bad news! Because while you could never detox your home of all traces of allergens, there are various proactive steps that a savvy sufferer can take to help ease the burden of indoor allergens. The first keys are locating and isolating the allergen source—below is a room-by-room guide to help you tackle the worst indoor allergy offenders:
The bedroom is the No. 1 allergy hot spot in every home, thanks to a myriad of powerful indoor allergens such as dust mites, cat and dog dander, molds, and the like, which can affect those with indoor allergies. The best way to attack the bedroom is to reduce clutter, use lower allergen flooring (washable rugs, wood floors, and mold- and mildew-resistant carpets are preferable to wall-to-wall carpeting), clean your furniture regularly, and always opt for washable shades, toys, pillow casings, and other room accessories.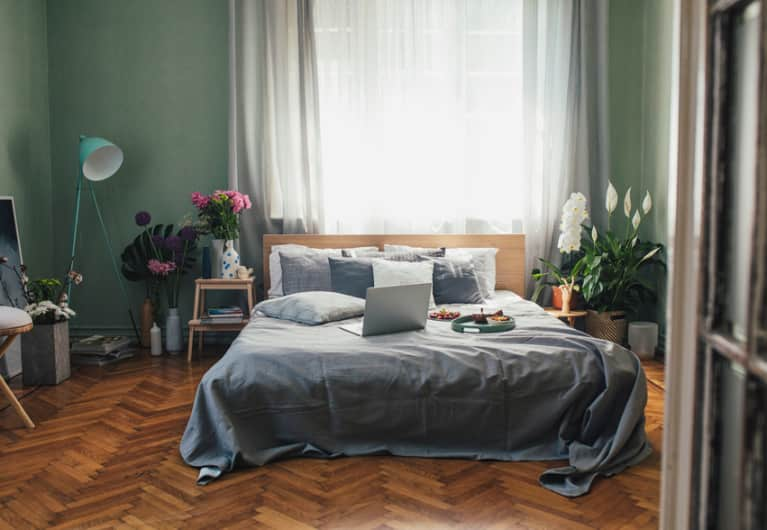 Make sure to run your exhaust fan whenever you turn on the shower, to avoid mold and mildew growth. And, like your kitchen, regularly check for any leaks in your bathroom, which is a breeding ground for mold and mildew.
Check your refrigerator drip pans regularly for evidence of moisture, which can lead to mold growth. Ensure faucets and pipes are not leaky, and regularly check that foods accumulating in the back of your refrigerator are not a source of mildew.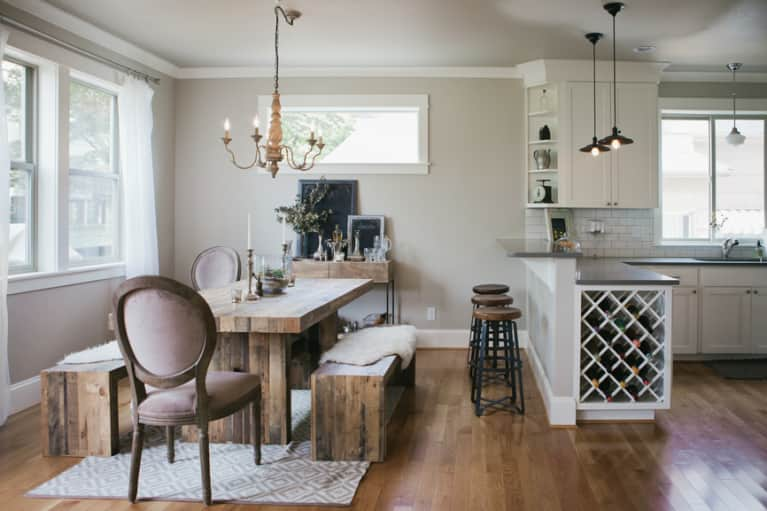 A dehumidifier is an easy fix for mold and mildew, which finds a natural home in the cool, damp basement. You can also use a low-cost hygrometer to monitor indoor moisture and keep humidity levels less than 45 to 50 percent whenever possible. If you have a clothes dryer in the basement, make sure it's vented to the outdoors.
Regularly clean and shake out your welcome mats—contaminants and allergens tend to gather on them.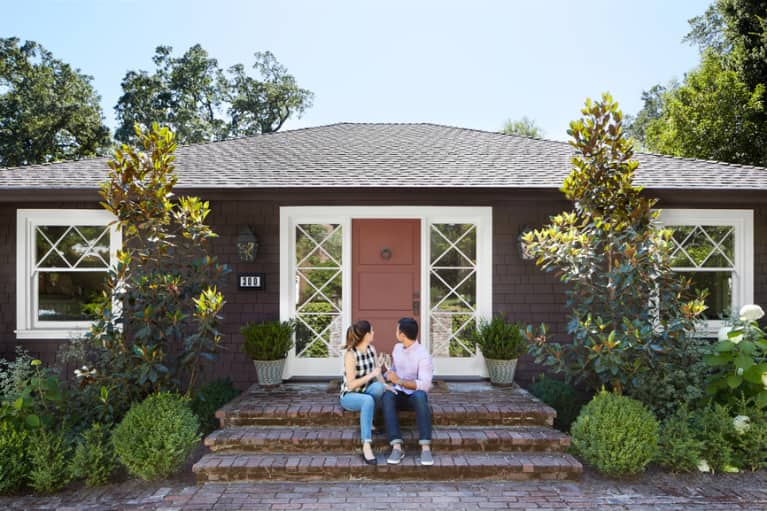 Like your bedroom, make sure your living room has allergy-friendly furniture that allows easy cleaning and removal of contact and surface allergens. Consider a HEPA air purifier (and HEPA-type vacuum cleaner) to reduce indoor contaminants in the air. Most importantly, always dust before you vacuum. Start with top shelves and tall surfaces first, and work your way down. Vacuum the living room weekly at the very least.
And a final tip…go green! Believe it or not, there are common houseplants that can help "clean" the air in your home by removing indoor air pollutants. Researchers recommend having one plant for approximately every 100 square feet of space in your home. If your home is under construction, you may benefit from having more plants. Some air-cleaning plants include corn plant, pot mum, peace lily, snake, golden pathos, spider, Boston fern, and English ivy. The take-home message? There are a ton of simple swaps that can transform your home into an allergy-free zone.