Bathing is an obsession in Japan, a centuries-old religious ritual that has become second nature to the Japanese. The onsen (or hot-spring baths) are mineral-rich waters said to heal aches and receive all sorts of maladies, but the word is also used to describe the spas and bathing facilities that are found in every corner of Japan, from tiny shacks to traditional inns to upscale retreats.
"The Japanese approach to bathing is deeply ceremonial and communal. It is a purification ritual that combines incredible layering of natural ingredients, invigorating exfoliation techniques, and long immersion into mineral-rich springs. This traditional bathing practice is intended to release energy or life force, ki in Japanese, by stimulating circulation and blood flow while cleansing and hydrating skin," says Yael Alkalay, founder and CEO of Red Flower, and a leading global bathing tradition expert.
And whether the onsen is private or public, gender exclusive or mixed, the principle remains the same: Bathers shed their clothing, wash their bodies, and then wade into the hot, sometimes cloudy water to commune with others or sit in quiet contemplation. "Onsen also fosters the egalitarian ideal for which Japan prides itself," she explains. "Once you are in the baths stripped of all material possessions, everyone is equal."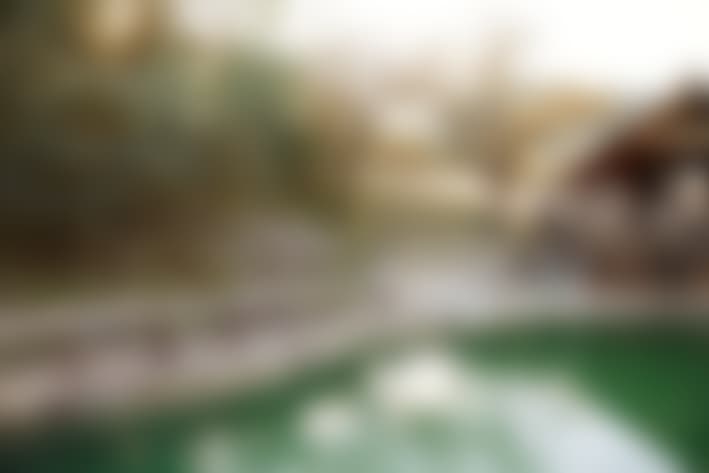 The stories of how some onsen were discovered, anywhere from hundreds to nearly 3,000 years ago, are just as rich—warriors recovering from their wounds after a long soak, gods guiding samurai to springs purported to cure illnesses and disorders. "Bathing in Japan is a spiritual experience," says Alkalay. "The Japanese believe water is holy, but for me the process is soulful because its ritualistic and sensual nature halts thought."
Want to recreate these bathing rituals at home? "Rethink the daily showering experience as not just a way of getting efficiently clean but as a way of shifting health and well-being," says Alkalay. "Most of all, incorporate more baths into your life because the benefits of a mineral soak are incredible."
A 6-step bathing plan to whisk you far away
"In Japan, bathing happens in a cadence of steps that begins by washing with yuzu, a grapefruit-like fruit," says Alkalay. "I was so inspired by the incredible benefits of hot-spring bathing that I experienced while living in Japan (I visited over 300 onsen bathhouses during my four years living and working in Tokyo) that I created an evolution of the traditional Japanese onsen."