Here's Why You Should Give A Sh*t About What's In Your Hair Products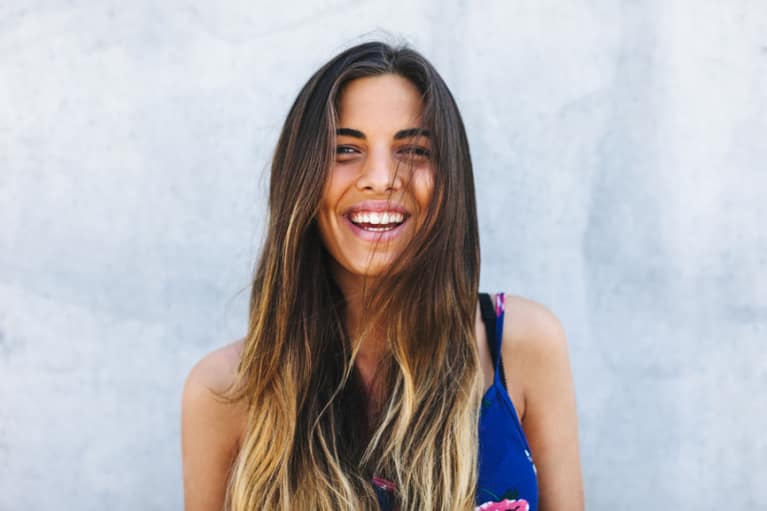 Do you know what your hair products are made out of?
Few industries have faced more criticism for their ingredients than the cosmetics industry. Shampoos and conditioners, in particular, contain a lot of toxic ingredients. Some health-conscious consumers have taken to making their own hair care products, but others still prefer to use ready-made, expert-developed shampoos and conditioners. If this is you, rest assured that you have plenty of options. You don't necessarily have to spend a fortune, either. A quick glance at a product's ingredient list can tell you a lot about its safety.
While shampoo is meant to make your hair and scalp fresh and clean, a dirty little secret is that the ingredients that create that crowd-pleasing foaming action are the same ones used to rid your car of gunk and grime. When you think about that, you may decide that you don't necessarily want to put your head through what's on tap at the local carwash. Perhaps it's worth a switch to a cleanser with a few more pronounceable ingredients.
I became curious as to what ingredients were in my shampoo and conditioner a few years ago. I found it interesting that some products dried my hair out while others left it soft but heavy. I started researching the different ingredients I couldn't pronounce on the labels and a whole new world opened up—I realized that not only were some of these ingredients like sulfates and formaldehyde stripping my hair of its natural oils and proteins, but also that some could lead to bigger health issues. Our hair follicles are rich in blood vessels close to the scalp. When warm water hits these follicles, they open up and the ingredients in our products are easily absorbed by our system, affecting our cells, tissues, and organs.
Here are five toxic ingredients you'll want to be sure to avoid when picking out a shampoo or conditioner:
Sulfates are cheaply produced chemicals often found in floor cleaners, oven degreasers, and other products to create foam, including shampoo. The most common sulfates are sodium lauryl sulfate (SLS) and sodium laureth sulfate (SLES). EWG's Skin Deep Database classifies it as toxic, harmful, and a "medium human health priority."
Formaldehyde is a preservative that irritates the skin and can cause allergies, joint pain, inflammation, chronic fatigue, and dizziness. It's considered a carcinogen and is also found in nail polishes and other beauty products. The American Cancer Society reports that studies of people exposed to formaldehyde in the workplace have also found a possible link to cancer of the nasal sinuses.
Fragrance sounds harmless and lovely, right? Unfortunately, it's actually highly toxic and can cause headaches, rashes, and dizziness and is linked to hormone disruption and sperm damage. And, if you're wondering, yes, perfumes and colognes contain fragrance and are just as toxic! Researchers released this particular fragrance study on the heels of the President's Cancer Panel report, which suggests avoiding these hormone-disrupting chemicals due to cancer concerns.
DEA (Diethanolamine), MEA (Monoethanolamine), TEA (Triethanolamine)
These hard-to-pronounce chemicals are hormone disrupters and irritants. Hormone disruptions can form cancer-causing agents—research indicates a strong link to liver and kidney cancer. They are commonly found in shampoos, soaps, bubble baths, and facial cleansers and the European Commission is now prohibiting DEA in cosmetics due to concerns about formation of carcinogenic nitrosamines.
Ethyl & Isopropyl Alcohols
This active ingredient is found in engine coolants and antifreeze, airplane de-icers, tire sealants, rubber cleaners, polyurethane cushions, paints, adhesives, enamels, and varnishes, and in many products as a solvent or surfactant. These petroleum-based alcohols are drying to the hair shaft and can lead to breakage of the hair and irritation on the scalp. I'm going to bet that the products you're using contain one or more of these toxins.
What Are Your Safer Shampoo Options?
The Environmental Working Group's Skin Deep Cosmetic Safety Database is an excellent resource to help you find safe natural personal care products. A newer site called Good Guide is also helpful in finding and evaluating healthful, green products—both personal care items and food.
Look for the genuine USDA Organic Seal.
If you can't pronounce it, you probably don't want to put it on your body. Ask yourself, "Would I eat this?"
Look for products that are fragrance-free. One artificial fragrance can contain hundreds—even thousands—of chemicals, and fragrances are a major cause of allergic reactions.
Stick to the basics. Do you really need 20 products to prepare for your day?
Look for products that are made by companies that are earth-friendly, animal-friendly, and green.