7 Things You Need To Know Today (April 24)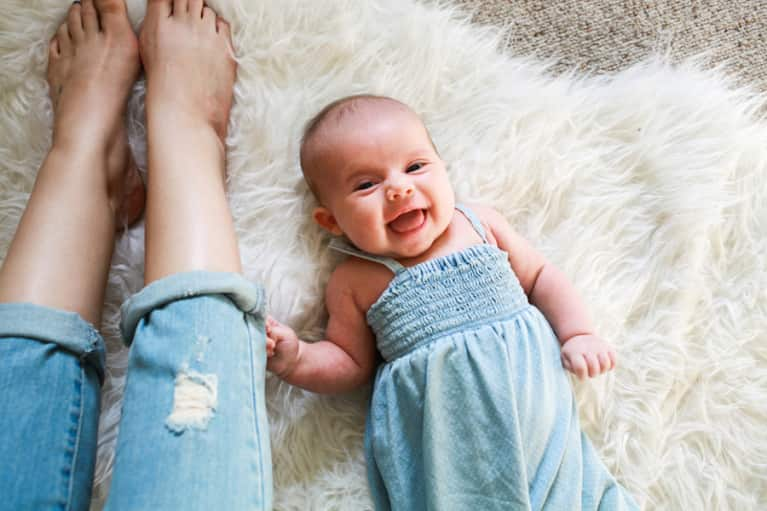 1. Go on and let your kids play in the dirt.
The results are in and health officials seem to agree: Our kids are too clean. A study on children who grew up on an Amish farm and were exposed to a variety of environmental microbes had much lower rates of asthma than those raised on a more sterile, industrialized farm. While keeping children away from toxins is a good way to protect them from certain illnesses, it also makes it harder for them to build up healthy, diverse microbiomes. And we all know how important those are. (NYT)
2. There's another reason to learn to love water.
A new study from Boston University shows that excess sugar—like the fructose found in soda and sugary drinks—is bad news for your brain. The researchers were able to link soda intake to accelerated brain aging, smaller brain volume, poor memory, and a shrunken hippocampus, which are all associated with Alzheimer's disease. (Science Daily)
3. Back away from the white wine.
You probably know that red wine can lead to rosacea, but did you know white can do exactly the same thing? According to a new study, women who consumed one to three glasses of white wine per month had a 14 percent increase in their risk of developing rosacea, a condition that causes red bumps on the face. As women drank five or more glasses per week, their risk was bumped up to 49 percent. (The Cut)
4. Space can help get rid of wrinkles.
No, really. A former NASA scientist used information gleaned in her time studying astronauts to develop an out-of-this-world new line, based on the idea that what happens in the cosmos is, in essence, an accelerated version of what happens here on earth. Hot tip: Hydration is key. (Racked)
5. Walmart just pledged to eliminate a billion tons of greenhouse gas by 2030.
Walmart is the 10th-largest economic entity in the world (just behind Canada). As such, their commitment—known as Project Gigaton—will have far-reaching effects. Most of their emissions come from other businesses extracting raw materials to manufacture their products, so its suppliers will be forced to reduce their footprints drastically. (Grist)
6. We're obsessing over NYC's latest gallery.
Wildlife biologist-turned-nature photographer Paul Nicklen has spent decades documenting Arctic ecosystems for major publications like National Geographic. His latest project, which opened on Saturday to coincide with Earth Day, is an NYC-based photo gallery devoted to showing the effects of climate change on human and animal populations. It also runs youth and education programs to help visitors make a difference. (Fast Company)
7. #Vanlife is catching on in a huge way.
We can't say we're surprised more people than ever are embarking in a life on the road and sharing their picturesque journeys on social media. While it may not be for everyone, moving into a van certainly inspires a profound sense of freedom, mobility, and simplicity. It's come to symbolize a "renewed interest in the American road trip, a culture of hippie-inflected outdoorsiness, and a life free from the tyranny of a nine-to-five office job." (The New Yorker)