Actress Beth Behrs On How She Harnesses Nature Every Day And #Wellth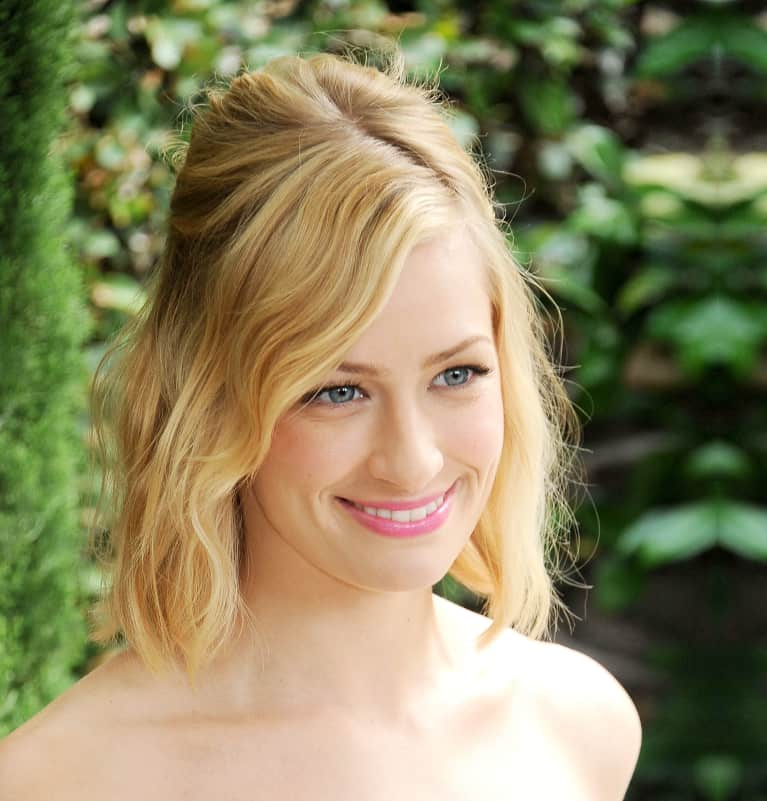 Our editors have independently chosen the products listed on this page. If you purchase something mentioned in this article, we may
earn a small commission
.
Over the last few years, I've been thinking a lot about "wellth"—the idea that success is found in a lifestyle devoted to mental, physical, and emotional health. (I even wrote a book about it.) In this series, we're celebrating visionaries who embody what it means to be wellthy.
You might recognize Beth Behrs as Caroline on 2 Broke Girls, but there's so much more to the actress than her on-screen presence. Classically trained as a singer, Beth is also a former competitive soccer player and creator of Dents, a young-adult comic that explores sexuality, feminism, and environmental issues. Here, Beth spills how her love for the environment shapes her mind-body connection.
mbg: Favorite way to break a sweat?
BB: Anything outside: hiking, trail running, or yoga on my front porch or in my backyard.
Favorite healthy restaurant?
I prefer to cook at home with local ingredients from the farmers market!
How do you de-stress and practice self-care?
I say no when I start to feel run-down and meditate for 20 minutes twice a day.
Favorite way to get some nature?
I keep my rescue horse, Belle, on a ranch about an hour outside of LA in the mountains. I call it my "church." It's the place where I feel the most grounded, peaceful, authentic, and alive. Horses are intensely spiritual beings and there is sort of a "Zen master" type of bond I have with mine. I always ask who rescued whom.
What does wellth mean to you?
Feeling at peace and connected, just as much with the mind as the body. This can happen when you pay attention to what fuels your body (both food and spirituality), learn to trust intuition and follow your heart, and remember to find gratitude each and every day.
Any advice for someone looking to follow their passion and create a life that they love?
Don't ever give up. Make your own opportunities. Don't get so busy making a living that you forget to make a life.