Spring Is Here! Here's What's In Season (And Exactly What To Do With It)
Contributing Food Editor
By Liz Moody
Contributing Food Editor
Liz Moody is a food editor, recipe developer and green smoothie enthusiast. She received her creative writing and psychology degree from The University of California, Berkeley. Moody is the author of two cookbooks: Healthier Together and Glow Pops and the host of the Healthier Together podcast.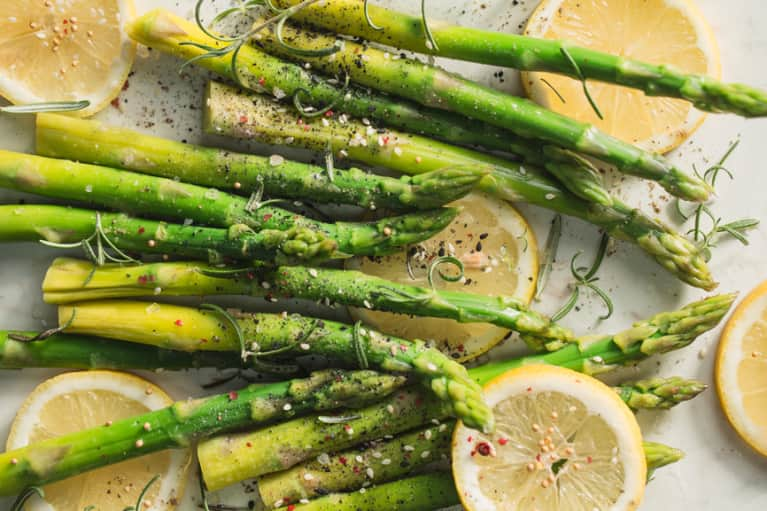 While we love winter citrus as much as the next person, there's something glorious about those days when the first hint of spring is in the air, and the farmers markets and grocery stores start bursting with sweet peas and asparagus and fiddlehead ferns. Spring produce represents fruits and vegetables at their most verdant and vegetal, green and fresh and bursting with much-needed life after a long, snow-covered winter.
We always recommend eating with the seasons (as much as possible—we won't ever begrudge you that smoothie banana) for a number of reasons. When you eat seasonal food, it's more eco-friendly (as you're not trucking or flying in food from across the country or around the world), cheaper (guess who's paying for all that transportation?), and healthier (the minute food is picked, it starts losing nutrients—up to 90 percent in some cases!—so consuming it closer to when it was in the ground is always better).
Here's what to look out for this spring (and exactly how to use it!):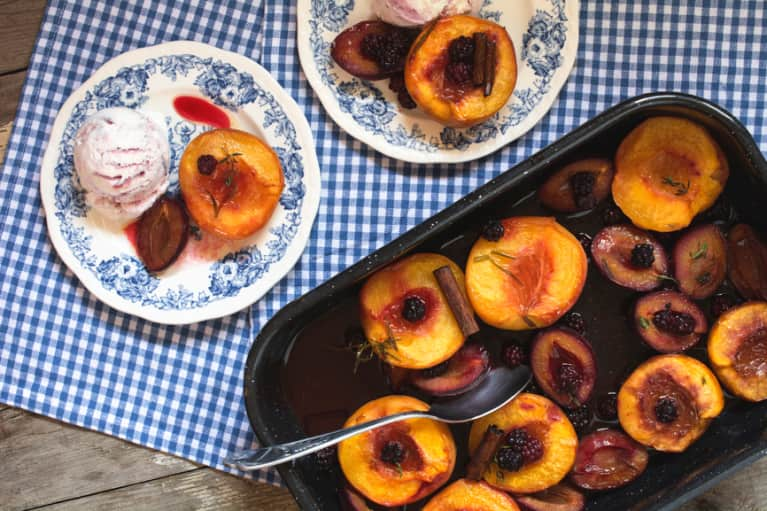 More often consumed dry, fresh apricots are a real treat. They're also great for eyesight and inflammation, and are a wonderful sweet (but not too sweet) dessert option. We love 'em thinly sliced and tossed into salads, baked into healthy fruit crisps, or roasted in the oven with a bit of high-heat oil, salt, and cinnamon for a perfect healthy dessert.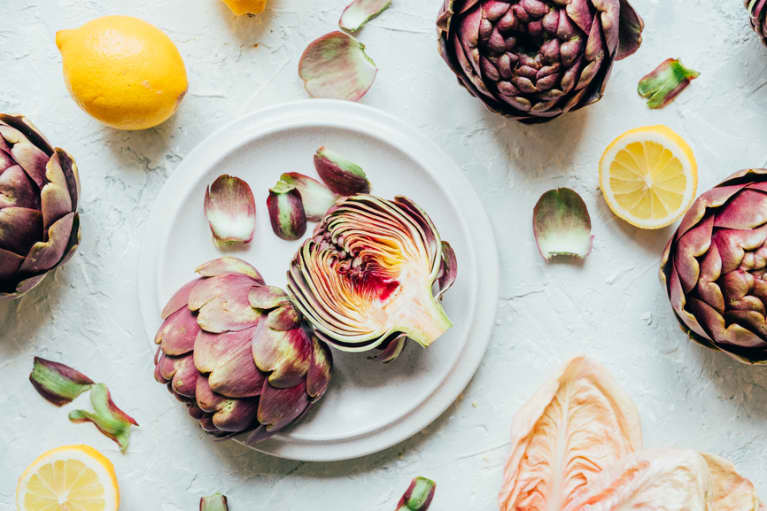 Our resident doctors love artichokes for their prebiotics, as they work to provide food for the good bacteria in your gut. We love them steamed and dipped in melted ghee or pastured butter, tossed in a salad, or deep-fried in coconut oil for a decadent treat.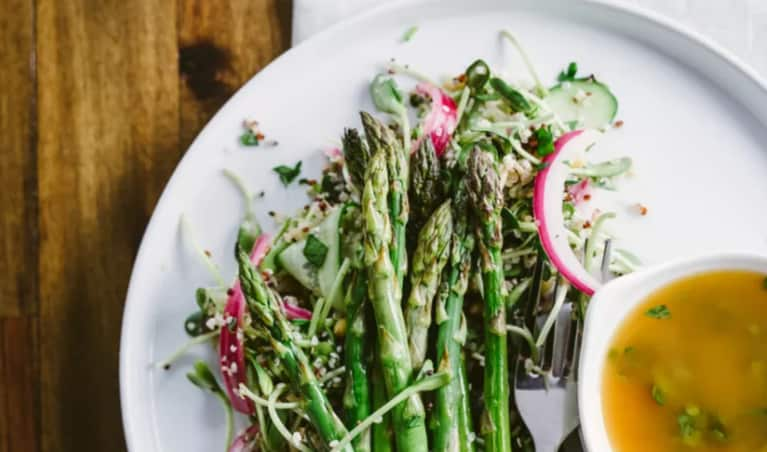 Another great prebiotic, asparagus is also packed with chlorophyll, which helps to detoxify your body. We love it lightly pan-fried in some coconut oil or ghee then topped with lemon zest, salt, and pepper. It's also delicious blended into a soup with coconut milk, or tossed into an Asian-inspired stir-fry. You can also check out a full guide on exactly how to prepare it here.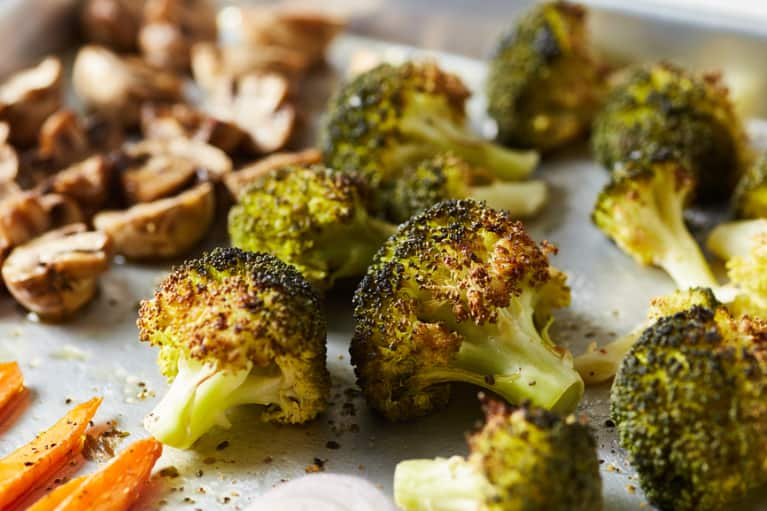 Broccoli contains sulfur compounds that may help protect cells against cancer. It also loses nutrients faster than most vegetables, making it all the more important to consume as fresh as possible (I always buy broccoli from a farmers market, when I can). While broccoli florets are delicious drizzled with a bit of high heat oil (we like avocado), sprinkled with sea salt and roasted at 375 until crispy, broccoli stems contain tons of prebiotics, so don't forget to use them too—here are four great recipes to experiment with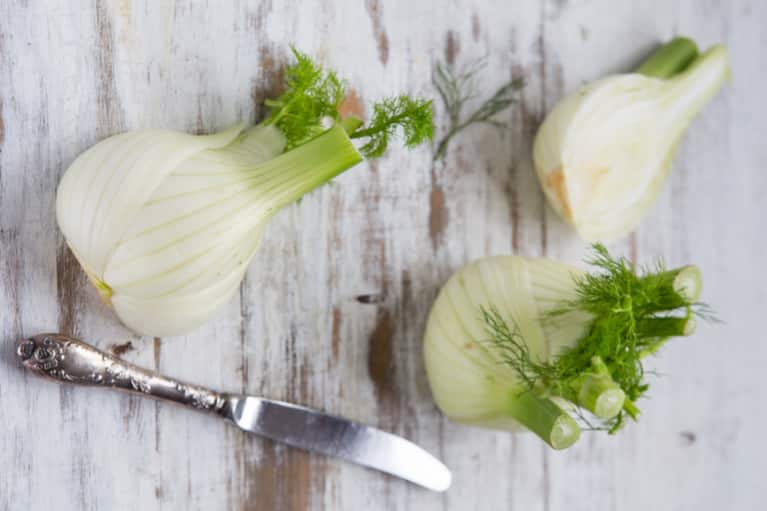 A potent gut-soother, fennel has a distinct licorice-like flavor people love or hate. Make sure to use the fronds and the bulb. You can toss the fronds into a smoothie or sprinkle it on a dish to finish. For the bulb, slice it, drizzle it with oil, and roast it with some salt for a tasty treat. This raw fennel salad is a fresh treat as well.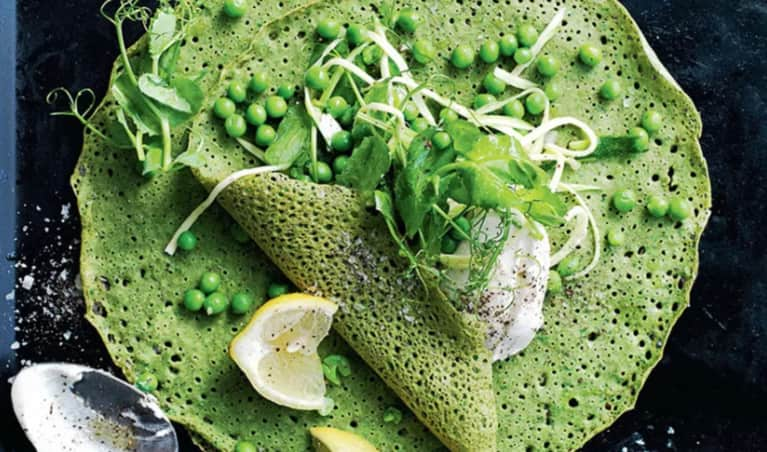 While frozen peas work great in recipes, fresh peas add extra pizzazz. Besides being rich in vitamin K, manganese, fiber, and B vitamins (including folate, which is great for pregnant women), they're also one of the few dietary sources of pisumsaponins I and II and pisumosides A and B, phytonutrients that have been found to help combat type 2 diabetes. We love them blended with coconut milk, sauteed onions, and vegetable stock for a quick and easy soup, or tossed into a crepe filling (how good does this picture look?).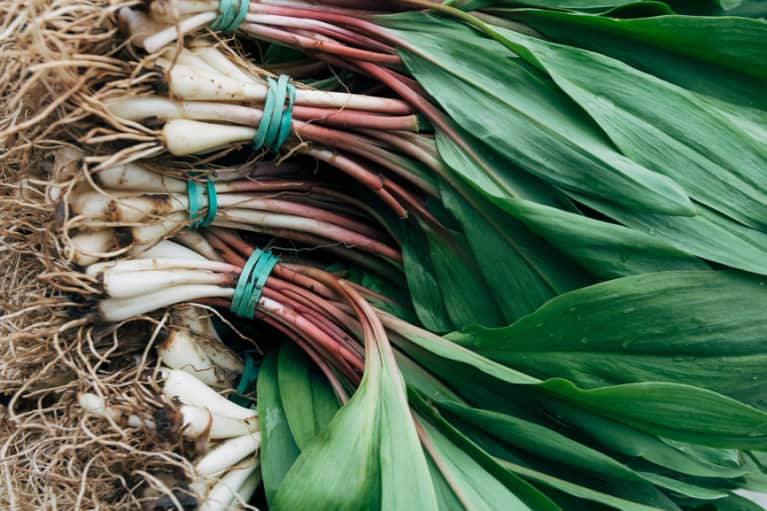 Tasting like a leafy version of the best parts of onions and garlic, ramps are a delicious addition to pizza, salads, pastas, and more. My favorite way to use them is processed or blended with raw garlic, toasted walnuts or pepitas, olive oil, salt, pepper and a squeeze of lemon for the absolute best pesto sauce you've ever had.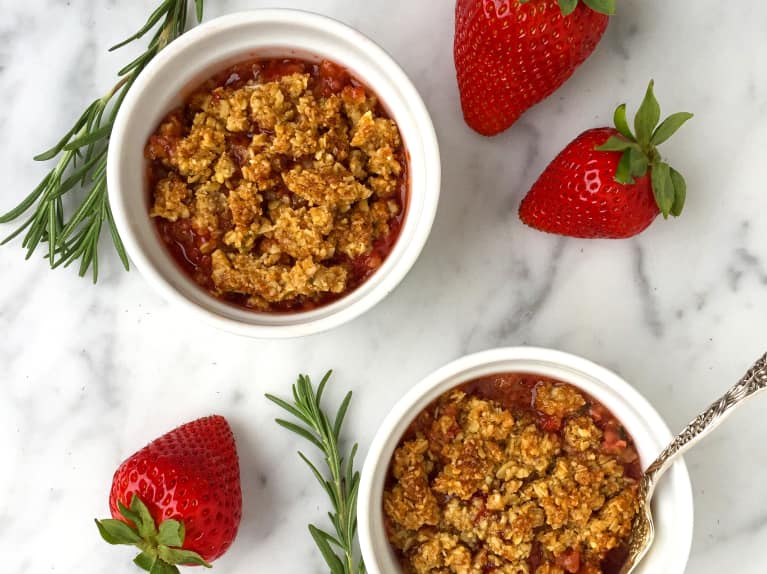 Chock-full of skin-loving vitamin C, strawberries also clean and whiten your teeth (who knew?). I love eating them fresh or slicing them and letting them sit with chopped, fresh mint leaves and a tiny sprinkle of coconut sugar to bring out their juiciness. They're also great tossed into a crisp—that bright red interior will get you every time.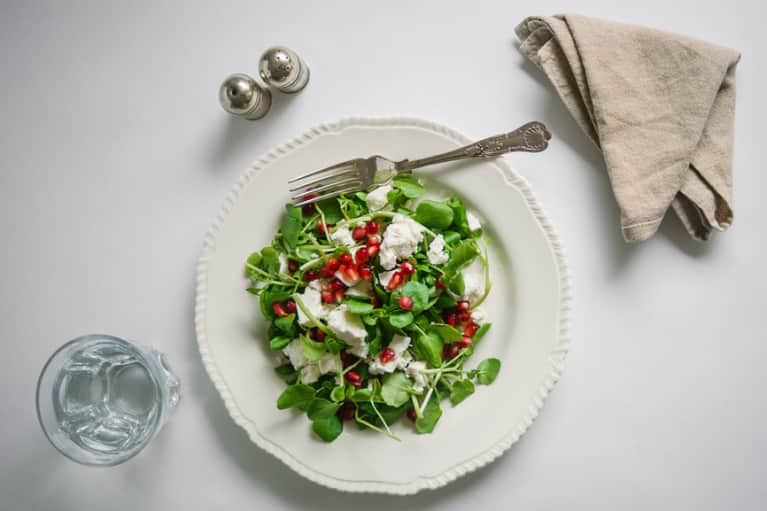 Topping the list of the most nutrient-dense vegetables, watercress packs a lot of nutritional punch per bite. While it's quite bitter and spicy, the flavor goes well in a salad (tossed with a sweeter fruit, like strawberries, is often best), or used as a bit of garnish on top of a fresh soup. I also love it in a grilled cheese, with pastured raw cheddar and a sprouted or sourdough bread—it adds the perfect zip to the creamy and savory flavors.