The Only 6 Tools You Need To Manifest Some Serious Magic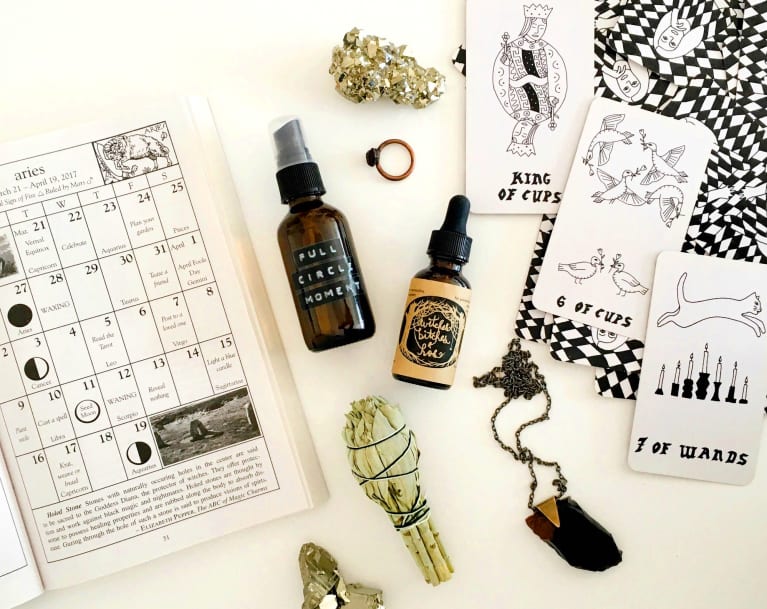 Our editors have independently chosen the products listed on this page. If you purchase something mentioned in this article, we may
earn a small commission
.
When curating magic for people, I like to take a no-nonsense approach. The most important part is remembering that you are the real magic in any spell or manifestation.
The power to visualize and set an intention is all you really need to make your desires known the universe. But mysticism isn't always about asking and receiving—it's more about staying centered, grounded, and open. With those feelings in place, you are able to see the true beauty of the universe and decide how you can work within its flow. So, the "right" magical tools are anything that helps you feel empowered and connected to the world around you. Here are a few of my faves: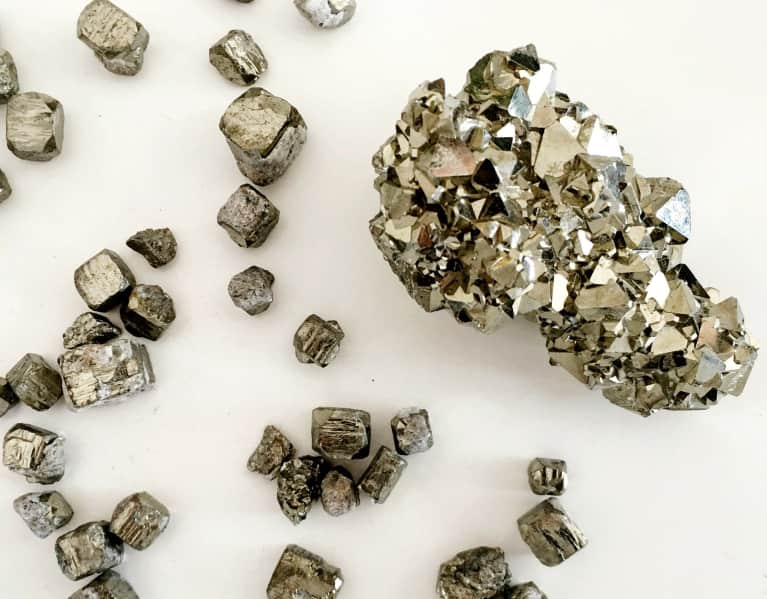 A million different books and websites will tell you which crystal to use for what purpose. However, you don't have to be a Ph.D. of "Crystalogy" (a field I just made up but am very interested in) to benefit from beautiful sparkly chunks of earth.
I find that many people have one or two go-to "power stones" that feel healing to them no matter the situation. Mine is pyrite or "fool's gold." I'm incredibly drawn to it, and it helps me feel powerful and focused. A "crystalologist" would tell you it's because pyrite is all about manifestation, confidence, and willpower. But pyrite is so healing to me that I surround myself with it no matter what the situation. So, don't be afraid of "crystal-ing" outside of the lines—carry what feels good to you.
Flower and gem essences are made with sunshine, water, brandy, and vibes—literally. These medicines, made by harnessing the energetic vibrations of plants and crystals, are incredibly gentle but pack a magical punch. Plus, they are super easy and inexpensive to make! Add them to tinctures for ingesting or sprays for, well, spraying.
Wanna try it yourself? Grab a flower at full bloom or your favorite crystal (as long as neither are toxic), drop it in a clean, crystal-clear bowl of water and place in direct sunshine for a few hours. Fill a spray bottle halfway with the water and half with brandy. Done! I recently made one to celebrate the ending of a seven-year cycle and all the magic that happened during it. You can use them to capture anything from events to feelings. The possibilities are endless!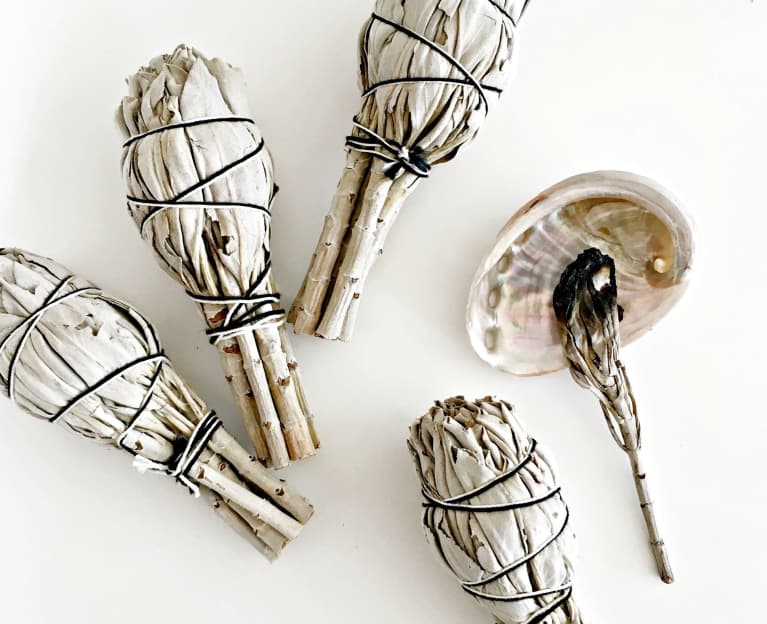 Different cultures all over the world and throughout history have burned sage to cleanse energetic impurities in their surroundings. It's also good for raising the vibrations in a space or moving energy that's stuck. You can buy a bundle of white sage and burn it as is or unwrap it and burn a stem at a time to make your money stretch a little further. Be sure to carry a fireproof dish or abalone shell underneath the burning herb to catch ash as you move around the space, energy, or person you are clearing.
Tarot decks aren't just for fortune tellers. I consider myself a total amateur but still turn to my deck all the time to serve as a mirror for the things that my conscious mind isn't able to access. I'll pull a super-simple three- or five-card reading for myself a few times a week or in weirdo situations where I don't have enough clarity.
I also like to draw on the archetypal power of the Major Arcana and court cards for simple spell work. For example, when something is getting under my skin and threatening to derail my day, I pull out the King of Cups and light a candle to remind myself that the only thing I can control is my reaction, and not every situation warrants an emotional response. Or, when I'm feeling trapped in my own head or too focused on work, I whip out The Empress to bring me back to my body and give myself permission to indulge in some luxurious, earthly pleasure.
I have been using the Witches' Almanac to keep my magical shiz together since I was a teenager. (Fun fact: They use it in the movie The Craft!) My favorite part is the calendar, which is organized by the Sun signs of the zodiac and has every moon phase and sign for the entire year. Plus, it gives awesome witchy directives like "Cast a Spell" and "Reveal Nothing" on certain days.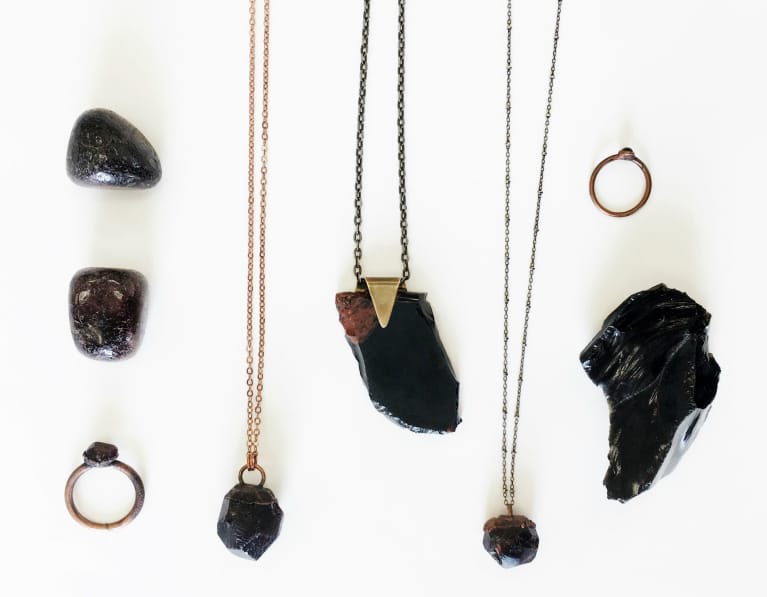 As much as I believe that you should pay attention to how you personally resonate with any specific crystal, I do believe that darker stones are universally grounding and protecting. Stones like obsidian, black tourmaline, and garnet stimulate your root chakra and can connect you to the earth, making it easier to operate from your center. They also protect your auric field and draw out negative vibes or cut toxic energy cords. For all these reasons and more, I like to wear them as jewelry! It's like witchy multitasking, allowing you to adorn yourself with pretty jewels and keep heebie-jeebies away at the same time.