7 Things To Know Today (March 20)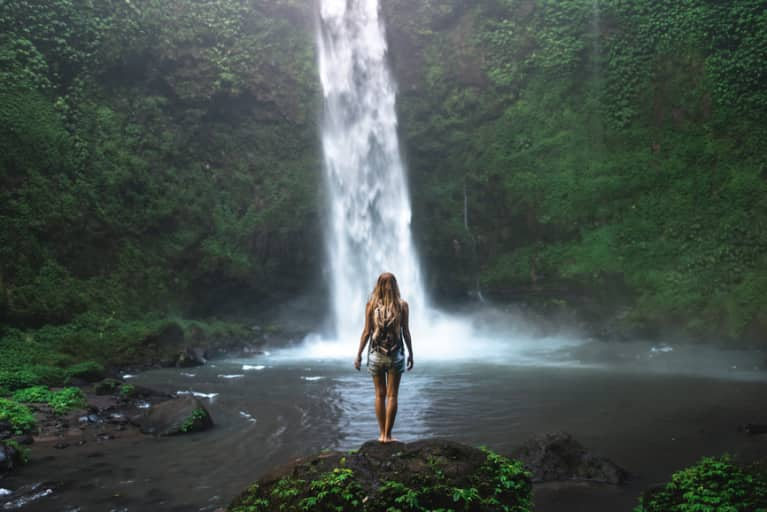 1. There's a new label you should be looking out for on your clothes.
Natural fabrics like modal may sound like they're easier on the environment than polyester or acrylic, but that may not be the case. Cellulose-based fabrics like rayon, modal, and viscose are sometimes made of chemical-laden pulp that comes from trees that have been around for thousands of years. In fact, 120 million trees are turned into clothing each year, and 40 percent of them are from old-growth ecosystems. Manufacturers like L Brand are now working to clean up the industry by producing "rain-forest-free" apparel. (Racked)
2. A new way to analyze blood work may give doctors a better way to predict illness.
Calculated using blood tests commonly performed at check-ups, the Intermountain Chronic Disease Risk Score proved 77 to 78 percent accurate in predicting whether a patient would develop diabetes, coronary artery disease, dementia, or a host of other ailments. It could be implemented in routine visits in as soon as three years. (NPR)
3. Podcasts aren't just entertaining—they're extremely calming.
If your favorite podcasts fill you with calm, happy feelings, you're not alone—one Atlantic writer has dubbed podcasts "the new Xanax," saying the right ones lull her to sleep like a good bedtime story. "Unlike actual friendships, which were tinged with jealousy and resentment, these were stress-free. A good podcast conversation was like a dinner party full of fascinating people, but without the risk of saying something stupid and embarrassing myself," she writes. (The Atlantic)
4. Science has uncovered the inner workings of one of the world's oldest biological clocks.
Researchers have uncovered the inner workings of the biological clocks of cyanobacteria, the first organisms on earth to produce oxygen via photosynthesis. This discovery marks a significant step in understanding the evolution of this process. (ScienceDaily)
5. Your nose can tell you a lot about your history.
A new study by researchers at Penn State University shows that our noses are related to the climates where our ancestors lived. Apparently, physical traits that directly interact with the environment evolve more quickly than others, leading to nostril widths that can be directly linked to different regions of the world. (NYT)
6. Researchers are digging into the psychology of phantom cellphone notifications.
Everyone's experienced the "phantom buzz" or, if your phone's on silent, the false alarm notification. New research shows that if it happens more than twice a day, you may be psychologically dependent on your phone. And while cellphones aren't classified as an "addictive substance" yet, the study shows that people most likely to be dependent often use their phones to feel better. Social media detox, anyone? (PsyPost)
7. Eating gluten-free might have a surprising side effect.
A recent study showed that eating gluten-free raised people without Celiac disease's risk of type 2 diabetes. The study authors speculate it might be due to gluten-free diets containing less fiber and fewer micronutrients. (EurekaAlert)