This European Studio Is Ridiculously Cozy. Let's Take A Peek Inside
mbg Sustainability Editor
By Emma Loewe
mbg Sustainability Editor
Emma Loewe is the Sustainability Editor at mindbodygreen and the author of "The Spirit Almanac: A Modern Guide To Ancient Self Care."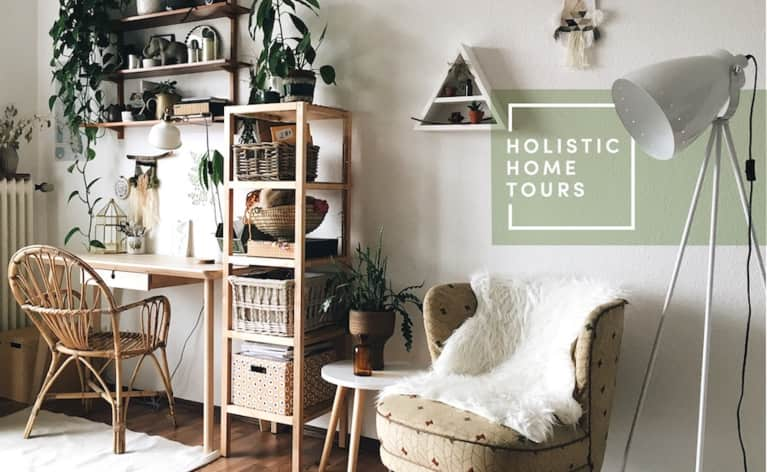 Today on Holistic Home Tours, we're traveling to Germany to peek inside a design student's stunningly simple space.
If Friederike Weid's home is any indication, the 21-year-old German digital media student is wise beyond her years. Her studio apartment is meticulously decorated, with sophisticated nods to past, present, and future. It's no surprise that Weid sees it as the perfect place to plop down with a textbook, enjoy a cup of tea, and read in the company of her 52 plant friends.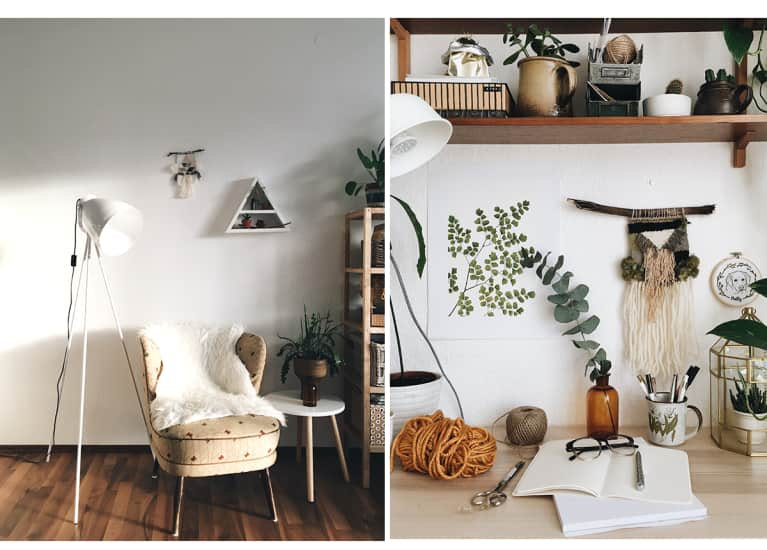 Favorite place to buy furniture and accessories?
My favorite places to buy furniture and accessories will always and forever be flea markets and secondhand shops. You never know what to expect. One day you'll find nothing, and the next you'll find something really stunning for only a few bucks. I love to visit IKEA every now and then, too.
What's the oldest thing in your home? The newest?
The oldest thing in my home is the small white shelf in my tiny kitchen. It used to hang in my dad's aunt's old farmhouse! It's made for storing towels, but I use it to display some of my more beautiful cooking items, like my enamel sieve and whisk.
The newest thing here is the gray industrial locker in my bedroom, which was a birthday present from my parents. It's practical and pretty—even prettier with some plants on top!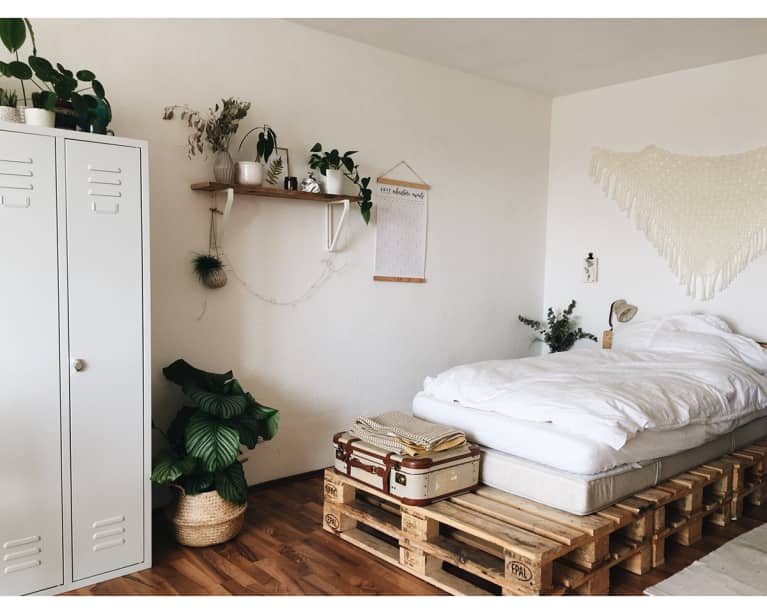 Favorite season in your home?
I have two favorite seasons: autumn and spring. There's lots of nature here in Fulda, and the Palace Garden is right next door. I love watching the leaves change color when autumn comes. And I'm so happy to open my balcony door, let in the fresh air, and listen to the early morning birds in spring.
What noises can be heard in your home? What smells?
Not a day goes by when I don't play music in my home. Besides that, I hear the cars passing by outside and the bells of the nearby cathedrals and monasteries every half hour or so. As far as smells go, I recently purchased an organic lavender fragrance for my home to help me calm down during the stress of exam period.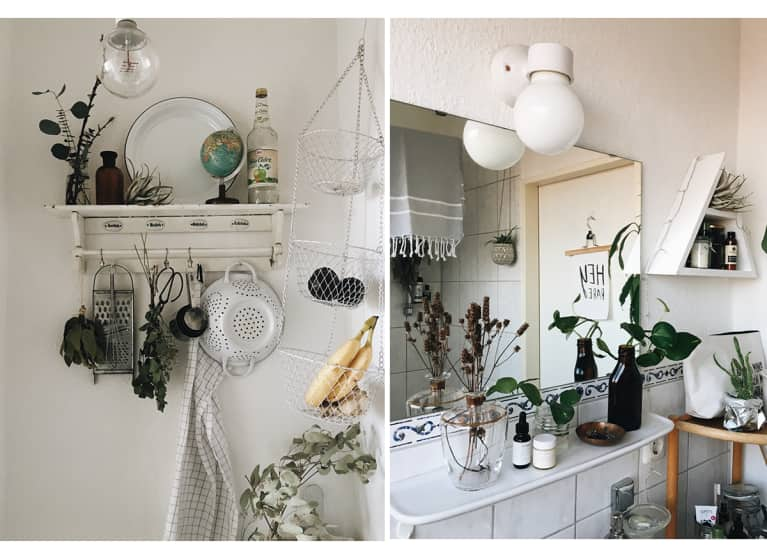 What is your design philosophy at home?
That's a tricky question for me! I would say it's kind of eclectic because I love to play with different styles and combine the old and the new. There's definitely a nature theme throughout, too, with all the plants and wooden furniture. I was trying to be a minimalist at one point, but I definitely have too much stuff for that now!
What's the most sentimental thing hanging on your walls, and what's the story behind it?
Definitely the two geometric shelves I built together with my dad—I've always been a daddy's girl and the shelves remind me of him now that I live alone.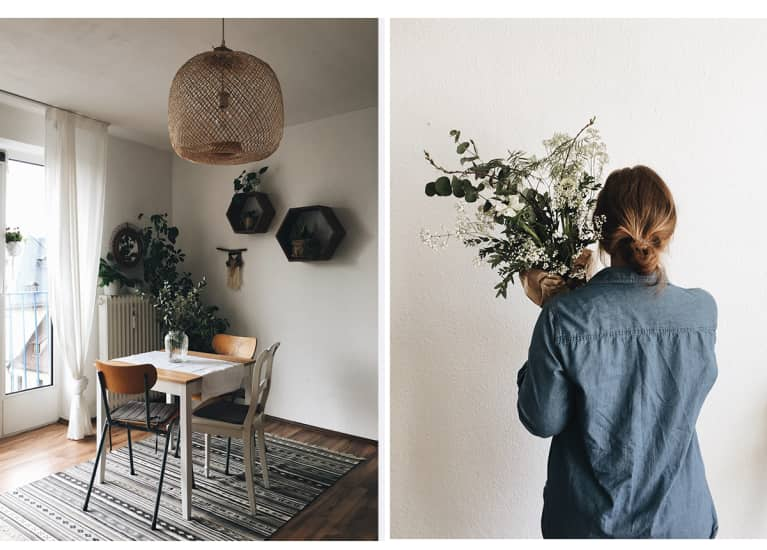 How does your home relax you?
As soon as I come home, I find it so calming to shut the door, smell my lavender, and take in the scenery outside my balcony. Even cleaning with the right music is relaxing to me!
What's the best compliment you've ever received on your space?
A lot of people who come here are amazed, but I really loved one girl's reaction in particular. She told me that everything seemed so thoughtfully, lovingly arranged, and it really reflected my personality and character. After looking around, she said she was sure that I must be a very kind and loving person.
Here's a primer on how to bring some of these lovely Old World European touches into your own space, wherever it may be.