Will These Pill Packs Give You Gwyneth's Glow?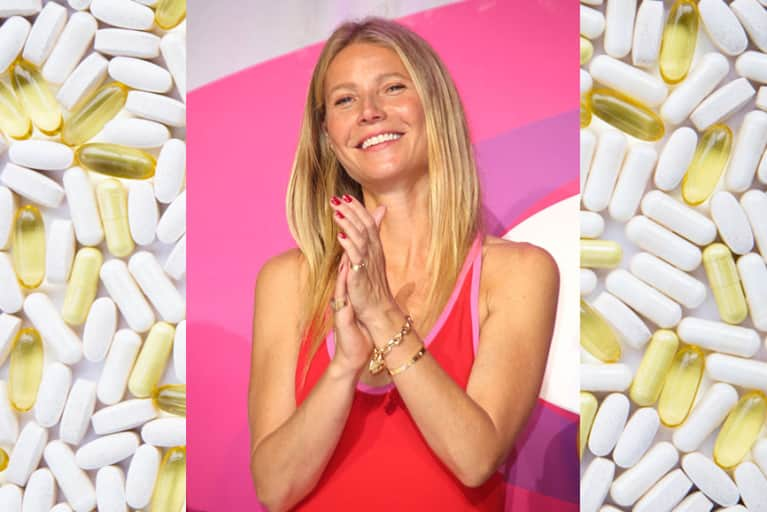 Are you so effing tired? Gwyneth Paltrow's new line of supplements, goopwellness, released today, doesn't just pose the question, it proffers a pill pack by that very name. Why Am I So Effing Tired? is the name of a cocktail of vitamins and supplements curated by Alejandro Junger the Los Angeles-based cardiologist and founder of the Clean Program. With a high dose of B vitamins and supplements sourced from Ayurvedic tradition, Dr. Junger's blend is optimized to support adrenal health and boost energy. It's just one of the four blends of antioxidants, adaptogens, and nutrients targeted to address modern women's needs.
High School Genes, a cocktail for perimenopausal or postmenopausal women struggling with weight loss, was developed by Sara Gottfried, M.D. and frequent mbg expert contributor, who herself experienced a shift in her metabolism in her late 30s. "At age thirty-eight, I went to my doctor, who smugly told me that weight loss is just a case of simple math—which, it turns out, is totally wrong. Most women find that around/after forty, it's just not as easy to drop the five or ten pounds as it used to be," says the hormone specialist.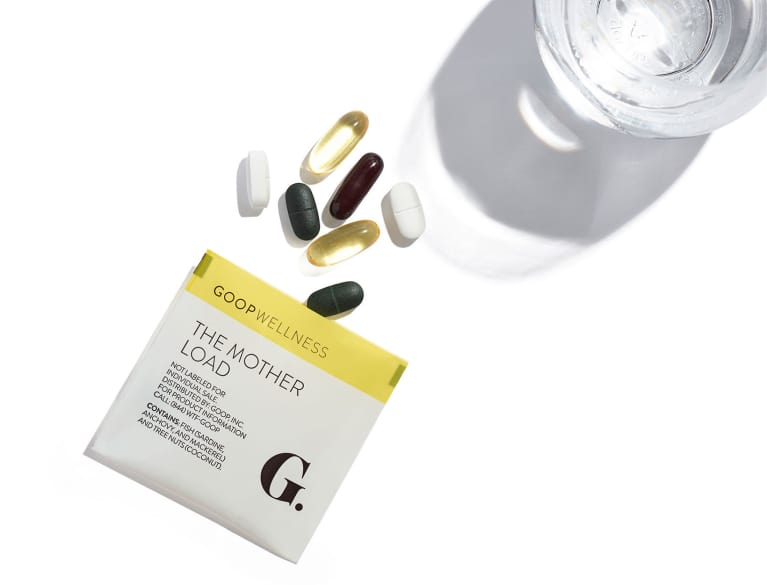 An antioxidant rich concoction of beta-carotene, vitamin C, and vitamin E form the base of Balls In The Air, for women who do it all. Calibrated by Amy Myers, another longtime mbg contributor and M.D. focused on gut health and autoimmunity, it's designed to support thyroid function.
Expectant or newly minted moms can load up on The Mother Load, created by family and functional doctor Oscar Serrallach, M.D. Full of choline, omegas, magnesium, Serrallach recommends taking these pills from conception through breast feeding, until moms are feeling back to full strength.
Goopwellness supplements are bundled in grab-and-go daily pill packs, 30 to a box. Made in a factory triple certified for Good Manufacturing Practices, each vitamin and supplement is tested to verify purity and potency. But will they give you that Gwyneth glow? We'll see!