This Week Is All About Love & Joy. Here's Your Angel Card Reading For The Next 7 Days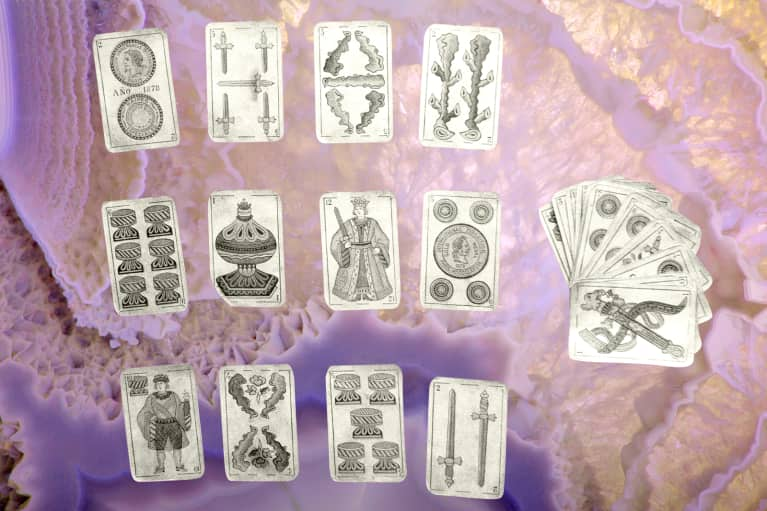 If you, like us, are all about getting a little mystical from time to time, we've got something to add to your high-vibe repertoire: Angel Cards. Slightly different from tarot, these cards depict powerful spiritual leaders of times come and gone and apply their insights to life here on earth. Here, David Piazza, a sought-after Angel Card reader on the NYC wellness scene, shares what the deck says about the week of March 20 to 26.
In the midst of this complex, sometimes difficult human experience, angels and spirits of all kinds exist to give us the clarity, purpose, and hope we need to head in the right direction. Angel Cards work as a direct phone line to these guides. Anyone can learn from the valuable insights that they hold in their gorgeous imagery, and their innate wisdom is truly universal. Here we will turn to The Ascended Masters, a deck by Doreen Virtue, to receive helpful insights into the next seven days.
Monday & Tuesday: Maitraya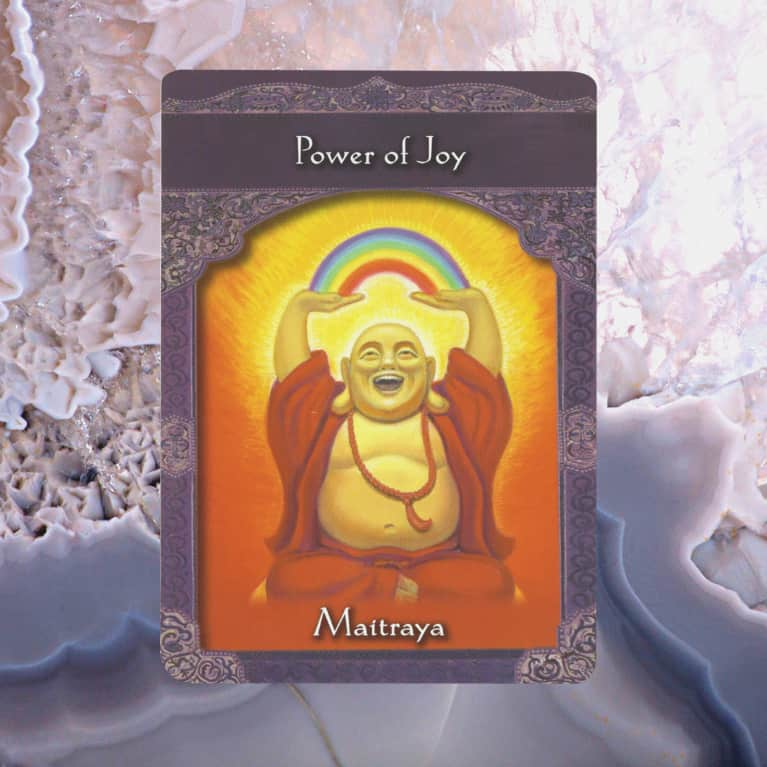 Card 1, which speaks to Monday and Tuesday of this week, depicts Maitraya—the voice of joy.
The beginning of this week marks the official start of spring—we've made it! Out of the darkness, we approach the light, and in it we find the power of joy. Maitraya, the eternally laughing Buddha, ushers in this time of renewal by reminding us of the importance of following our joy.
What makes your heart sing the most? What idea or inspiration sends tingles of happiness throughout your entire body? We are encouraged now to trust in joy as our greatest guide, following it toward new experiences across all aspects of our lives. Let us stay positive and full of faith as we keep our eyes on the bright new days to come!
Wednesday & Thursday: Hina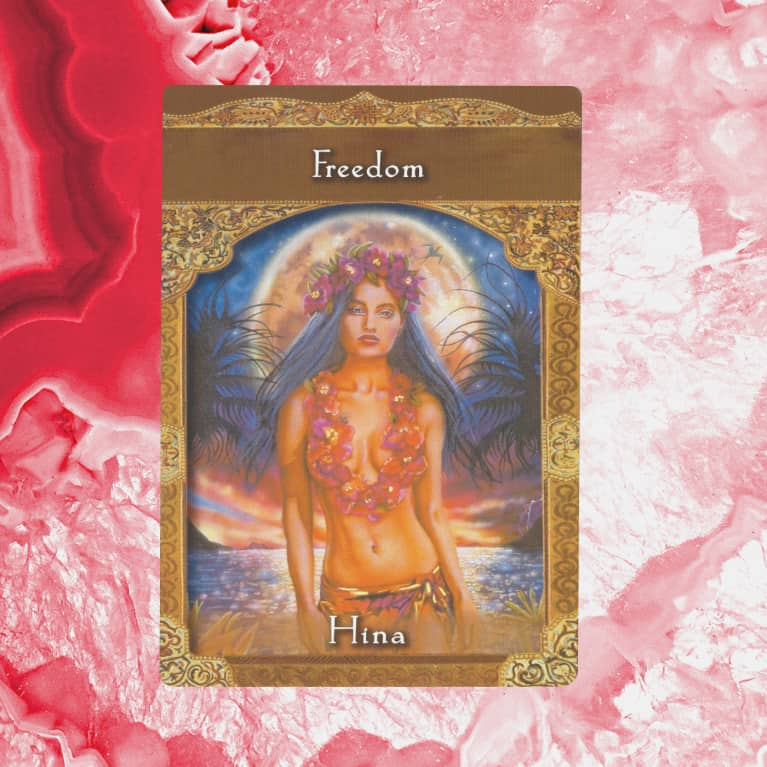 Card 2, which speaks to Wednesday and Thursday of this week, depicts Hina—the freedom seeker.
Hina, the moon goddess, returns once again to remind us of the freedom that comes with honoring joy and stepping into the light of spring. Her presence speaks to the fact that we are in a time of major change. In following Maitraya, Hina encourages us to courageously let go of the old and step into the new.
Now is a perfect time to put an end to any situations or relationships we've outgrown, or to take on a new hobby, class, or career venture. It is time that we walk away from restrictions, follow our joy, and be free!
Friday & The Weekend: Aengus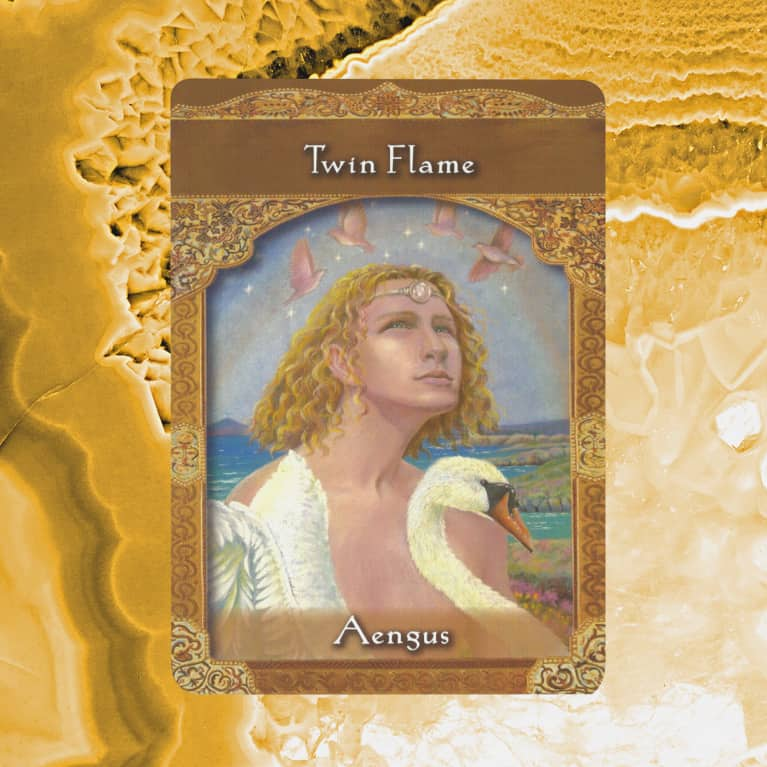 Card 3, which speaks to Friday and this weekend, depicts Aengus—the matchmaker.
Aengus is the perfect figure to wrap up what has proven to be quite the magical week. As we continue to follow the path of joy, we are led not only to freedom and new adventures but to a new sense of love and romance as well. Aengus connects soul mates and twin flames (an eternal version of soul mates) and helps bring about harmony and joy within current relationships. His appearance at the end of the week promises major improvements and exciting developments in our worlds of love.
As a result of our internal growth, we may begin to find new love interests showing up in our lives, current relationships evolving in positive ways, or simply a new sense of confidence in communication and intimacy. In the spirit of Maitraya and Hina, Aengus encourages us, most importantly, to stay positive, keep our eyes on the fresh days to come, and to trust that the presence of ecstatic love is upon us.