When Oprah Was At Her Lowest, This One Trait Allowed Her To Overcome Insecurity
Former mbg Deputy Editor
By Elizabeth Inglese
Former mbg Deputy Editor
Elizabeth Inglese is a writer living in San Fransisco, California. She earned her bachelor's in english literature and cultures from Brown University and her master's in writing from The University of Southern California. She's the former Deputy Editor of mbg, and has also worked for Vogue, Architectural Digest, Bon Appetit, and Good Magazine covering food, health, and culture.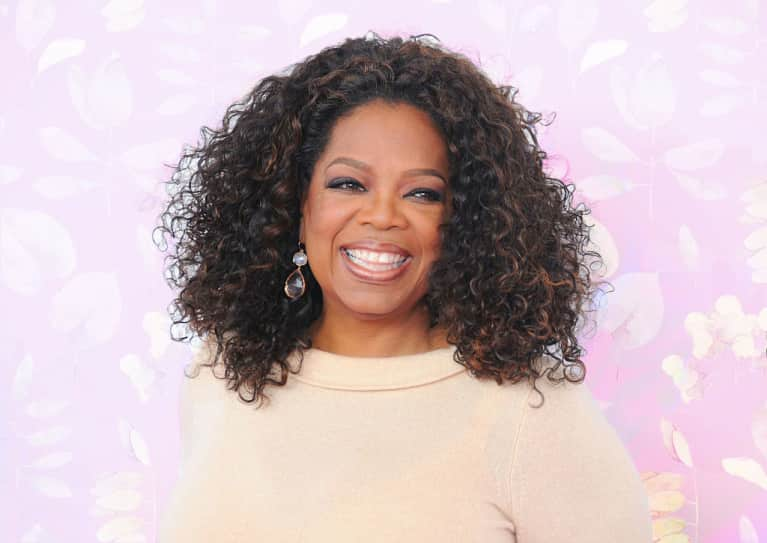 Until Oprah was in her 30s, she felt the abuse she's suffered at the hands of family members was her own fault. It was through helping others everyday on the Oprah Winfrey show that her healing began. The icon, who dusts off her acting skills in HBO's upcoming movie, The Immortal Life of Henrietta Lacks, opened up in the latest People Magazine about her unconventional path to wellness.
"I had never gone to a therapist, ever," Oprah said. "But I had so many therapists sitting in the chair across from me that I just sort of took it in. It was my greatest classroom and it was my greatest therapy. I could relate and be empathetic, but trying to find the space of deep pain was harder for me."
Even in her younger years, when her confidence faltered, she found strength in one area of her life, and use it to soar. "I was most confident speaking in front of other people. I knew I could talk because I'd been doing it since I was 3 in the church." Still, she was plagued by self-doubt. "I was most terrified of not being enough. Not being good enough, pretty enough, skinny enough. The thing that made me feel enough was being able to stand in front of people and speak...I was really confident that my ability to use my voice and project my voice in front of people was inspirational enough, was impactful enough, to make a difference."
After decades of realizing her power, Oprah still finds she has work to do. "I'm really bad at expressing anger and disappointment...I'm really not good at it." And after leaving her talkshow, she struggled to find her center. "For two years I was completely off-balance. I was never depressed, I was just like, 'Oh okay, its 7:30 and I woke up when I heard the birds.' I just had to figure out how do I now kind of create a life based on what I want? I didn't know what I wanted so it took me a while to figure that out."
But her self-acceptance is at an all-time high. "I've learned to love the whole of me...I've learned to turn off that negative voice in my head that complains about everything. I know everybody's going 'Well Oprah if I were you I'd have it too.' I know a lot of rich people who are not happy. I've really found this place within myself where everything is all right. When I figure out how to write it or articulate it in such a way that doesn't sound like I'm trying to be somebody's guru, I will. Because I really do wish that for people."
How does she sum up life now? It isn't perfect, it's something more real. "The word is not even joy or peace. This is the word: contentment."