British fitness star Chloe Madeley is a pure reflection of the current wellness zeitgeist. In this case, think HIIT, weights, candor, and lots and lots of laughs. "We should train our minds as well as our bodies—with discipline and consistency," she explains. "Back when I first started, I was wound up and panicky and was really struggling. I had very bad anxiety and was finding it hard to find my way."
Instagram, in particular, is a land of the hyperreal, full of Photoshopped thigh gaps and waist trainers that's given rise to a new brand of body fascism that isn't just about fat and thin, which is why Madeley has taken a risk chronicling her wellness journey on social media.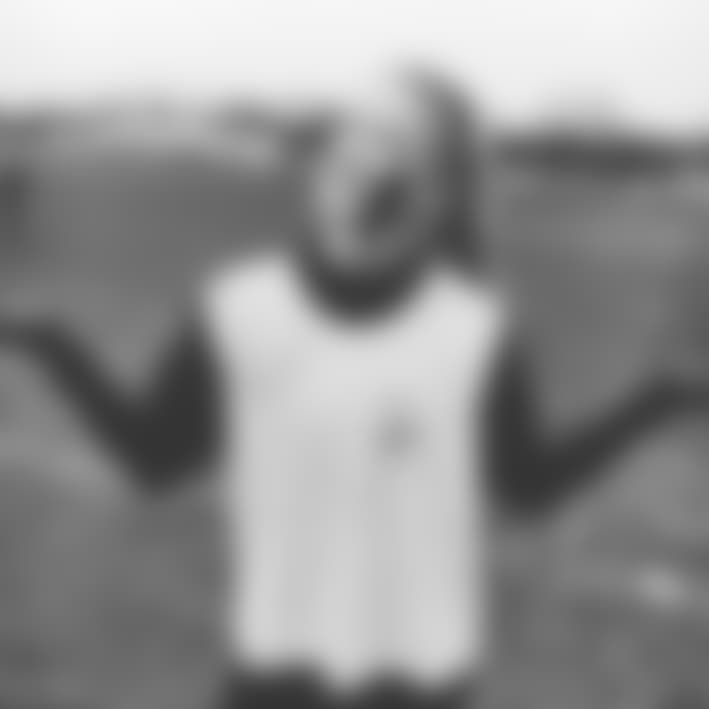 After qualifying as a personal trainer, she began a blog, Fitness Fondue, exploring her new journey, and would regularly post photos of her body as it hardened, strengthened, and changed. "I just love my muscles," she says. "Partly because I like how I look and partly because weight training saved me." She concedes there are differences of opinion when it comes to women and weightlifting, but is passionate enough about her own fitness to know that what she wants for herself may not be what everyone wants to achieve. She's also using her fame to speak out for others who have been cyberbullied and who are not as robust as she is. "It is not acceptable to come at fellow women you don't know on social media and tell them they look disgusting—whatever they look like."
After following the success of her first app with another, Weights 4 Women, she currently stands at the forefront of an interesting movement—one in which the idea that confidence and self-belief is seductive: it encourages sisterly encouragement—likes, shares and stories told in potent characters. It's quite a time to be a woman...
KJ: What does body confidence mean to you?

CM: It means being totally comfortable in your own skin, both naked and clothed. I have always been body confident naked, I love the female form, to be honest. But like most women, when it comes to clothing, that's a different battle entirely! Finding a cut / size / designer that works for your body is all it takes, though. I now know what to wear when I'm tiny and what to wear when I have my curves back, but that took me a couple of years. It really is true what they say, though: The most attractive people and the sexiest are always the ones who swan around like they own the place, and that includes their bodies.
KJ: What's your A.M. training ritual?
CM: I get up every morning and do fasted cardio, whether I'm trying to gain muscle or shed fat, it is my go-to way to start the day. It makes me feel strong, confident, and in control for the rest of the day.
KJ: What do you eat typically in a day?
CM: For breakfast, usually protein oats, or a big fat veg-stacked omelet if I'm carb cycling. Lunch and dinner are always the same, lots of protein and veg, usually chicken, and rice or sweet potato as my carb source. Again, if I'm carb cycling I'll leave out the rice or potato, and hot sauce on everything! A high-carb snack for me would be a Nom Original Organic Oat Bar; they're amazing. A low-carb snack would be a MyProtein Chocolate Protein Bar.
KJ: What are your thoughts on the ketogenic diet?
CM: I think the aesthetic benefits are amazing, but when it comes to training your butt off like I do, I can manage five days MAX on a carb cycle before my muscles start screaming for glycogen (converted carbohydrates). I personally would never cut carbs for longer than a few days at a time, but if your body responds well to it, fair play to you.
KJ: Weights vs. cardio?
CM: Both are necessary—I prefer weightlifting physically and cardio mentally.
KJ: Why do you think us ladies have a gladiatorial vibe to the way we're living, working, playing and looking after ourselves?
CM: I think we have entered a time of female empowerment, thanks to social media and the world of female celebrity. Women want to work hard, play hard, and put themselves first, and it is a wonderful time to be a woman, in my opinion. The other side of this empowerment is the pressure that comes with it. The pressure to look unrealistically perfect on social media and the pressure to achieve selfishly while trying to find a partner simultaneously. However, like everything, I think if you can find a balance ratio that works for YOUR LIFE, you can be happier than ever before as a woman today.
KJ: What makes you happy?
CM: Good food, good wine, good company (my boyfriend, friends, or family). Sleep, training, and long hot showers.
KJ: Any unique tips or tricks the U.S. reader might not know or be surprised by?
CM: Just because something is gluten-free doesn't mean it's healthy!
KJ: Best protein powder?
CM: A whey isolate is a whey isolate. A chocolate casein is a chocolate casein. A mass gainer is a mass gainer. Essentially, most of them are the same. It's more about finding a taste you like. My boyfriend likes the sweeter ones, I like the less flavorful, to be honest.
KJ: Do you wear makeup when you work out?
CM: Hell. No. I am really impressed when I see girls walk into the gym looking fly, but I am NOT one of them. I am a sweaty, ugly, unwashed hair mess in the gym.
KJ: What's your beauty advice for the very active woman?
CM: Get a great face wash that both exfoliates and moisturizes because all that sweat will make your pores blocked and your skin dry. Get some serious sleep because you will need it. Drink water like a fish. I drink 4 liters on a normal day, more when I am in prep.