Does Your Skin Look Its Age? This 2-Minute Ritual Will Take 5 Years Off Your Face
Plastic Surgeon
By Anthony Youn, M.D., FACS
Plastic Surgeon
Anthony Youn, M.D., FACS is a nationally-recognized, board-certified plastic surgeon. He received his medical degree from the Michigan State University College of Medicine.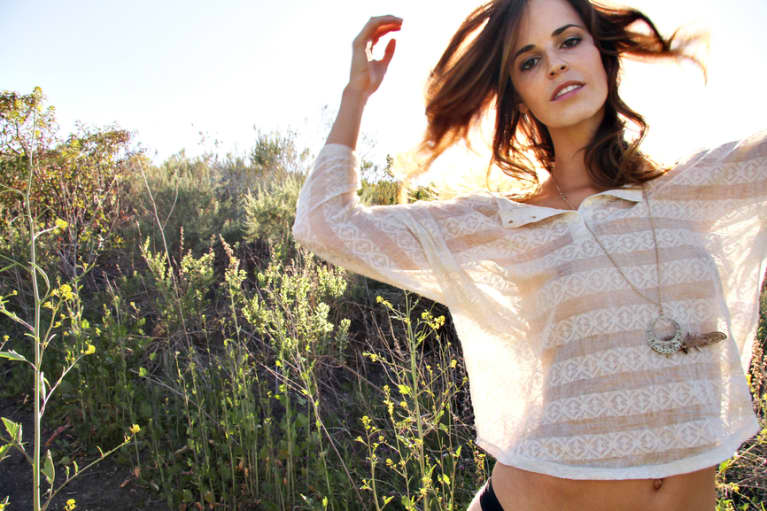 Our editors have independently chosen the products listed on this page. If you purchase something mentioned in this article, we may
earn a small commission
.
Do you have a medicine cabinet filled with half-empty lotions and potions that each promised the fountain of youth? I'll bet many of you do. We are using more products on our skin than ever before. A YouGov poll found that 17% of women use 3-4 products per day, and 7% use six or more products per day. But is it really necessary for people who want to look young and slow down aging to use so many creams on their skin?
No. It can actually be detrimental.
The more products you use on your skin, the greater the chance that you will be exposing yourself to potentially harmful substances. Although the FDA has banned a number of dangerous ingredients from being used in beauty products, there are still many toxic substances that are being used every day. These ingredients can be potentially carcinogenic, such as formaldehyde and formaldehyde-releasing preservatives (FRP's), while others can disrupt the endocrine system. Benign-sounding 'fragrance,' can cause allergic reactions such as hives, itching, and swelling.
So how can you limit your exposure to harmful ingredients yet still keep wrinkles and aging at bay? Here's a very simple skin care routine that I recommend to my patients. It takes just two minutes every morning and evening but can keep your skin looking healthy and even make you look five years younger within weeks.
Step 1: Cleanse
Find a cleanser that is appropriate for your skin type. If you have oily skin, look for a foaming cleanser like Graydon Face Cleanser ($25). If your skin is dry, then a hydrating cleanser like Meow Meow Tweet Makeup Remover & Cleansing Oil ($25) will be better. For sensitive skin, a gentle cleanser can do the job without causing irritation. You can even make your own cleanser at home using simple plain yogurt. Start by gently rinsing your face with warm water. Pat dry. Then apply a small amount of plain yogurt to your face and let it sit for a few minutes while you brush and floss your teeth. Wash the yogurt off with warm water and pat dry. Your skin will feel clean afterwards.
Step 2: Protect with an antioxidant
Antioxidants fight free radicals which can damage and age your skin. The most popular and easy-to-find topical antioxidant is vitamin C. Try a serum that is organic like One Love Organics Vitamin C Brightening Facial Serum ($75), and make sure it's packaged in a bottle that doesn't allow light in—sunlight can oxidize vitamin C, turning it brown and rendering it useless.
Step 3: Protect with a sunblock
Although antioxidants fight free radicals, they won't prevent the ultraviolet rays of the sun from harming your skin. The American Academy of Dermatology recommends applying a broad-spectrum sunblock with an SPF of at least 30 to your facial skin every morning. It will block 97% of the sun's rays, preventing your skin from prematurely aging as well as protecting it from future skin cancers. Try Marie Veronique Everyday Coverage Tinted Sunscreen SPF30 ($48).
Step 1: Cleanse
I can't emphasize enough how important it is to cleanse your facial skin every night to remove the day's buildup of dust, dirt, grime, pollution, oil (sebum), and leftover makeup. If left overnight, these substances will clog your pores and damage your skin. Your facial skin needs to breathe and rejuvenate at night, and it can't do that while covered with dirt and oil. Try an unctuous balm like Trilogy Makeup Be Gone Cleansing Balm ($36).
Step 2: Treat with an anti-aging cream
By far, the most scientifically studied, clinically proven, anti-aging skin care ingredients are retinoids. And yes, it is difficult to admit that letting go of a strictly-natural policy can work. I'm a big advocate in reconciling skin's need for stronger solutions and a patient's love for natural products. If you want to go the natural route, try Marie Veronique's Gentle Retinol Night Serum ($110). Retinoids come in prescription strength (tretinoin, aka Retin-A) and non-prescription strength (retinol). Studies have shown that prescription strength retinoids can tighten the skin, improve fine lines, lighten pigmentation, thicken the deep layer of the skin, and even reverse early pre-skin cancers! That's a lot that this one ingredient does! Although you must obtain tretinoin via a prescription or from a doctor's office, there are many inexpensive, over-the-counter skin care products that contain retinol.
By performing these simple steps, in as little as three weeks your skin could look five years younger. What you put on your skin and even in your mouth can have a profound impact on how old you look and how quickly you age.