8 Things You Need To Know Today (March 10)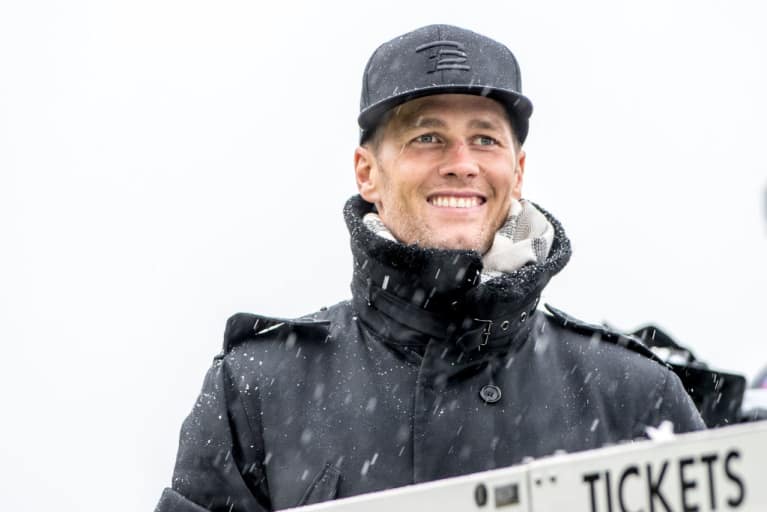 1. Want to eat like Tom Brady?
Now you can. The superstar athlete has partnered with food-delivery service Purple Carrot to release a boxed, fresh-food plan designed to maximize nutrition and make it easy for people to consume nutrient-packed, high-performance meals. Said Purple Carrot founder Andy Levitt, "It's a real honor to work together to help people gain a deeper appreciation for how the food choices they make can have a direct effect on their own health and well-being." (PRNewswire)
2. America's midwinter 2017 heat wave is having tangible effects. First up, a maple syrup shortage is expected.
The unusually warm winter has slashed the country's maple syrup supply by up to 75 percent, largely because the production process relies on cold weather patterns. Sap starts flowing in early spring when nights are cold but days are warm: Conditions like this in early February lead to early sap production and a different sugar-to-water ratio. (kitchn)
3. This gym is making marijuana part of people's daily wellness routine.
Power Plant Fitness, an LA gym, is encouraging members to consume cannabis both before and after workouts in order to promote optimal wellness and peak performance. The gym's founder, Jim McAlpine, believes that used correctly, weed can "help get you into the zone, into eye-of-the-tiger mode." (Self)
4. Desperate to get pregnant? Don't "relax."
"Just relax" is a common refrain for women anxious to conceive, and yet so many women trying to get pregnant hear that stress only makes it harder. Stay Zen, and it will happen. Research continues to find evidence suggesting psychological stress can inhibit the reproductive hormones that make pregnancy possible. (Science Of Us)
5. We're eating way too much bacon and not enough nuts.
Bad news, bacon fans: Delicious it may be, but a new study found Americans are eating way too much of it. And the salt and saturated fat are taking a toll on our health. If you're craving good fat, opt for nuts—that's something we're not eating enough of. Almond butter, here we come. (TIME)
6. As if we didn't love Justin Trudeau enough already.
The Canadian prime minister just announced a plan to put $650 million toward sexual and reproductive health initiatives over the next three years. It will fund contraceptives, family planning, and sexuality education all over the world. (Toronto Star)
7. Neanderthal teeth reveal wide variations in their diets.
Fossilized teeth of Neanderthals provide us glimpses into the diets they maintained. Wooly mammoth DNA indicates some groups were meat eaters while pine nuts and bark found in others suggest they were vegetarian. There were even traces of Penicillium in one sample, indicating a sophisticated understanding of the medicinal powers of their food. (NPR)
8. White noise is so 2016—it's all about pink noise now.
Pink noise, a mix of high and low frequencies that's more balanced than the more commonly used white noise, has been found to have a number of positive effects on sleep, including increasing the memory of people who used it overnight. While it needs to be studied more, in general, anything that helps people sleep better is great for their health. (TIME)