Drink Like Beyoncé. The Queen's Women-Lead Watermelon Water Company Now Has More To Love
Former mbg Deputy Editor
By Elizabeth Inglese
Former mbg Deputy Editor
Elizabeth Inglese is a writer living in San Fransisco, California. She earned her bachelor's in english literature and cultures from Brown University and her master's in writing from The University of Southern California. She's the former Deputy Editor of mbg, and has also worked for Vogue, Architectural Digest, Bon Appetit, and Good Magazine covering food, health, and culture.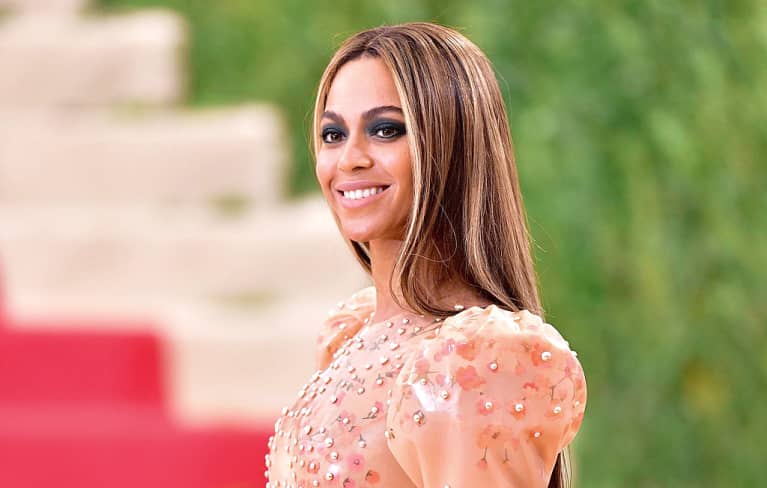 Beyoncé sold us on Lemonade, then she sold us watermelon water, with last year's announcement of her partnership with WTRMLN WTR. "I invested in WTRMLN WTR because it's the future of clean, natural hydration; as partners, we share a simple mission to deliver accessible wellness to the world," said Beyoncé. "I applaud the innovative female leaders at WTRMLN WTR, who inspire us with their creativity and their true commitment to elevating our community and culture."
Now WTRMLN WTR debuts three new products called BLNDS: GNGR, CHRRY, LME. (Who needed vowels, anyway.) These cold-pressed juices made from watermelon flesh and rind, contain potassium, amino acid, lycopene, and more electrolytes than sports drinks. Available through July at Whole Foods Market, they're a perfect springtime sip.
If the feel-good ingredients weren't enough to get you glowing, a percent of all BLNDS sales goes toward addressing worldwide poverty with the help of the Whole Planet Foundation. For Beyonce, this partnership is about more than great juice: "This is more than an investment in a brand, it's an investment in female leaders, fitness, American farmers, and the health of people and our planet."