These Smoothie Bowls Are Works Of Art (No, Really)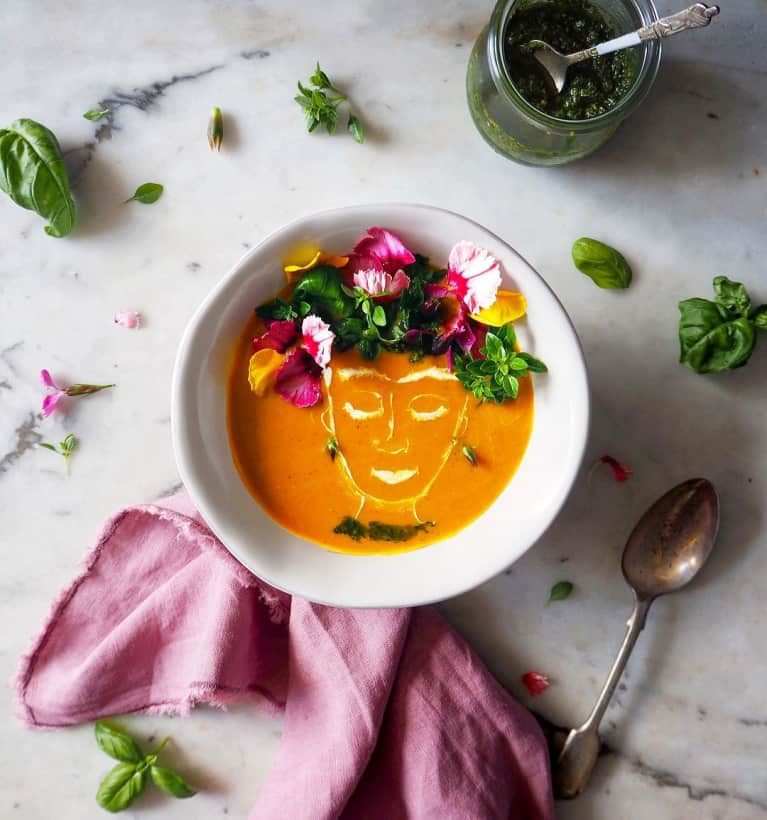 You top your smoothie bowl with hemp seeds, maybe a bit of granola, and, if you're feeling crazy, a few berries or even an energy ball or two. But Hazel Zakariya, a New Zealander, makes hers into actual works of art. "I first got inspiration while I was trying to garnish my soup with coconut cream swirls," she says. "It didn't go exactly as planned. But then I saw the opportunity of turning it into something else, so I turned the cream into a tree trunk and added pesto leaves."
Since then, her work has progressed into birds, nature scenes, Frida Kahlo portraits—even an ode to Harry Potter. "I usually free draw the subjects I'm trying to capture in my smoothie/soup bowls, starting off with an outline before coloring them in. I use skewer sticks and table knives to draw and blend the colors. You're dealing with liquids, so it's easy to adjust the shapes and layer the colors as you go."
And, of course, everything is healthy. Hazel lists her recipes in the captions and uses ingredients like coconut cream, butterfly pea tea, spirulina, turmeric, and carob syrup to detail her creations.
"At the end of the day, I take it as a fun platform for me to express and challenge myself, and I truly enjoy sharing the output with everyone. It's also a great mindfulness practice," she says.
For more of Hazel, check out her Instagram account. And if you want to know how to make a basic smoothie bowl, we've got you covered!