This Week Is All About Seeking Truth. Here's Your Angel Card Reading For The Next 7 Days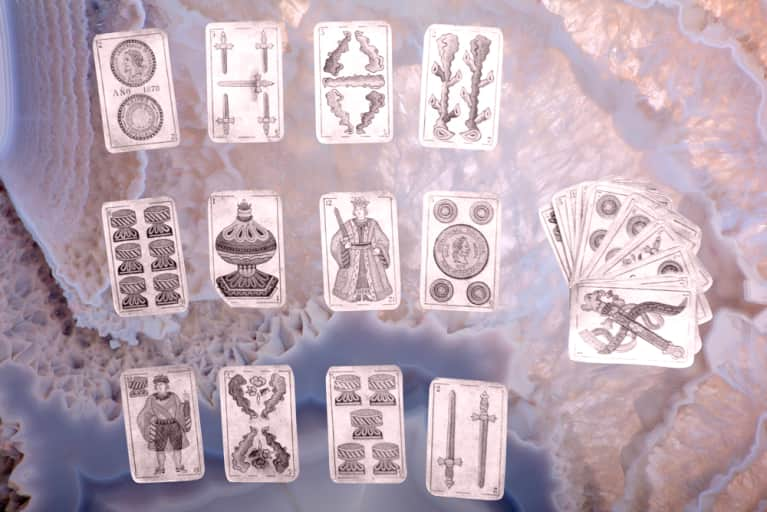 If you, like us, are all about getting a little mystical from time to time, we've got something to add to your high-vibe repertoire: Angel Cards. Slightly different from tarot, these cards depict powerful spiritual leaders of times come and gone and apply their insights to life here on earth. Here, David Piazza, a sought-after Angel Card reader on the NYC wellness scene, shares what the deck says about the week of March 13 to 19.
In the midst of this complex, sometimes difficult human experience, angels and spirits of all kinds exist to give us the clarity, purpose, and hope we need to head in the right direction. Angel Cards work as a direct phone line to these guides. Anyone can learn from the valuable insights that they hold in their gorgeous imagery, and their innate wisdom is truly universal. Here we will turn to The Ascended Masters, a deck by Doreen Virtue, to receive helpful insights into the next seven days.
Monday & Tuesday: Mahachohan Ragoczy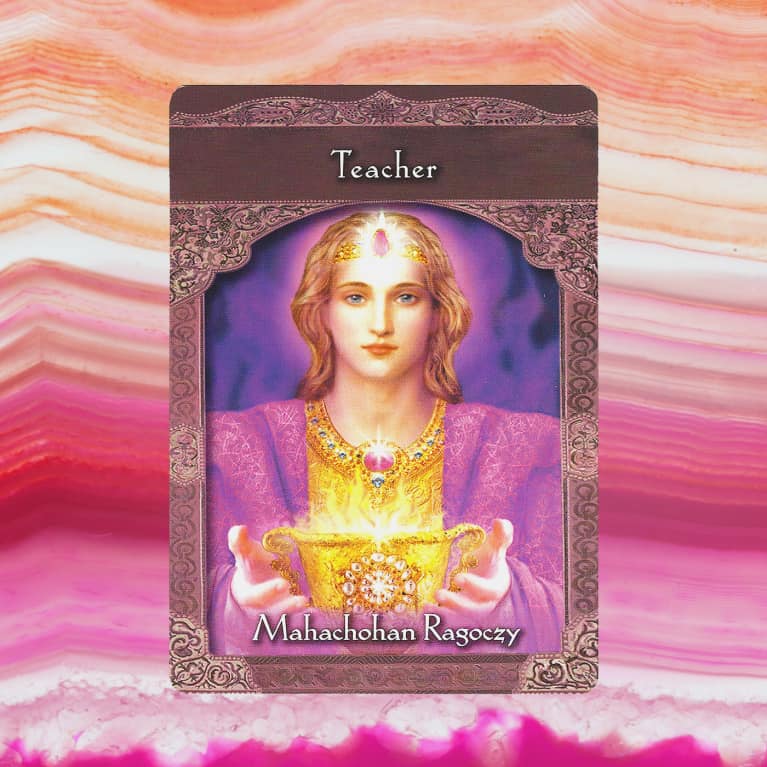 Card 1, which speaks to Monday and Tuesday of this week, depicts Mahachohan Ragoczy—the teacher.
This new week begins with an appearance from Mahachohan Ragoczy, the spiritual master who also visited us last week! I'm always fascinated by repeat appearances in readings with regular clients, as it means the general theme of that card carries a long-term significance in one's journey.
And what better card to repeat for us as a community than this one that tells us to continue coming together in healing, growing, and learning? We are in the midst of a time of massive change energetically. Us healers, light workers, and empaths are being called on now more than ever to courageously accept the lessons and move forward as carriers of knowledge and truth.
Wednesday & Thursday: Horus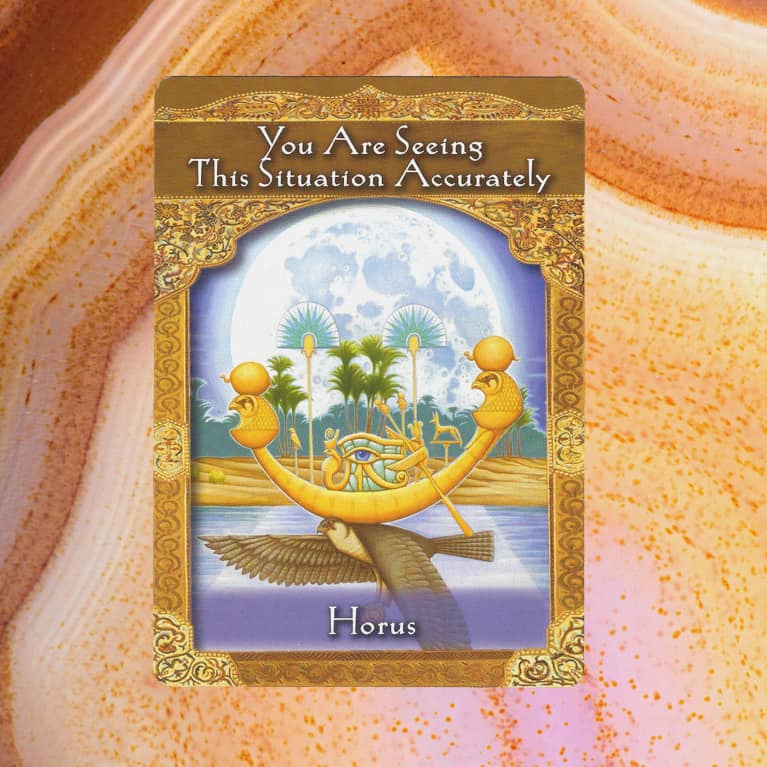 Card 2, which speaks to Wednesday and Thursday of this week, depicts Horus—the sun guru.
After absorbing these powerful lessons, we can step into the middle of the week seeking more truth. Horus, the Egyptian falcon-headed sun god, known for his one clear-seeing eye, appears and proclaims that we are now our own gurus. In our search of the truth, he tells us that it was within us all along.
Horus encourages us to fully trust our intuition and know that our feelings are valid and accurate. Though at times it may be easier to go along with the crowd or shrink into silence or apathy, it is crucial that we now step into a leadership role and take action. Just as Ragoczy has shaped us into powerful teachers and leaders, Horus guides us onward and helps us stand strong in our power. It is up to us now!
Friday & The Weekend: Epona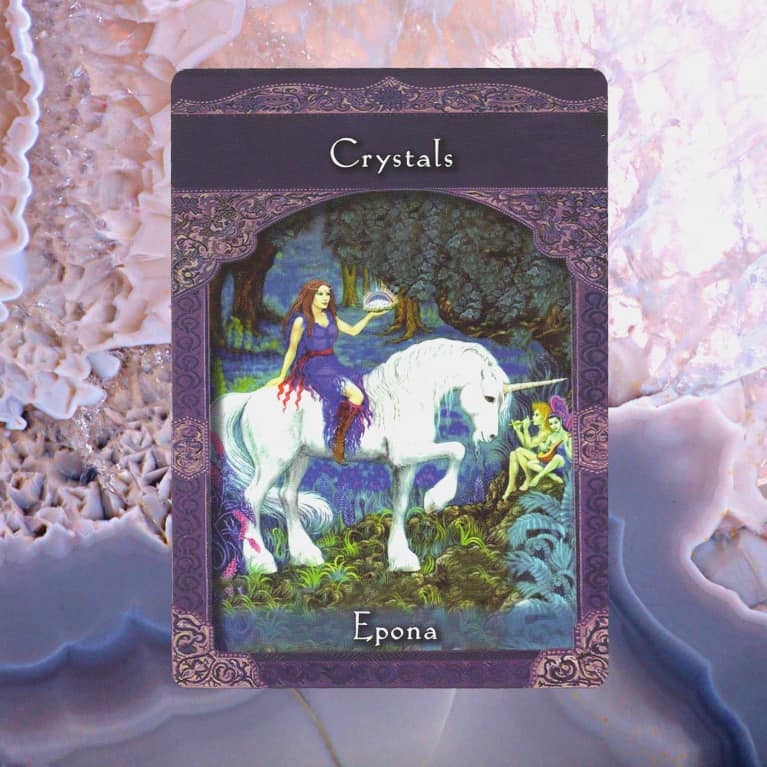 Card 3, which speaks to Friday and this weekend, depicts Epona—the fairy goddess.
We conclude the week on a gentler note, with the mystical appearance of Epona, the fairy queen of nature. After a powerful week of learning lessons, seeking truth, and taking the lead, we are called to heal and balance all the energies we've absorbed.
Epona encourages us to turn to the magical elements of nature as tools for healing. We may visit a metaphysical bookshop to find new crystals, take a mindful walk through the forest, or burn healing herbs in our homes. Through connecting with the spirit of nature, we can calm our bodies and minds and build up strength for the week ahead.