Your 4-Step Guide To Shaking FOMO For Good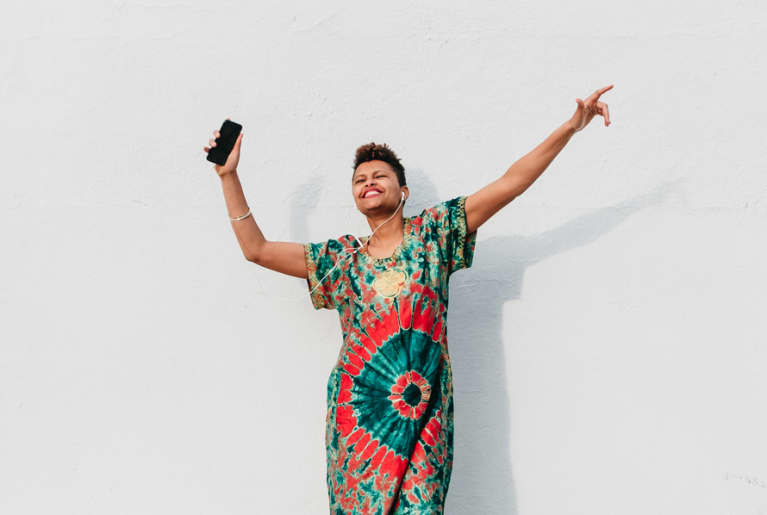 Wish you could feel great about the decisions you make? With a few small changes to how you choose something, you can save yourself a lot of the regret and dissatisfaction that you might have felt in the past. These four simple steps to decision making will help you to fall in love with your choices!
1. Limit the number of options you consider.
When making a decision, the more options you consider, the harder it gets to figure out what you like best. Each option will have good and bad things about it, and when you're looking at a dozen things, they all start to blur together. One option isn't enough, but 10 is way too many. Ideally, narrow your choice to three to five good options.
2. It's timely. Take the leap.
If you find that you have a hard time pulling the trigger, let yourself off the hook. We tend to beat ourselves up by thinking that there is only one right choice and we worry about picking the wrong one. The truth is, if you are debating among a few good options, any of them has an equal chance of making you happy.
There most likely isn't one that is better than all the others in every way. What determines whether or not you are happy with your choice has less to do with what you choose and a lot more to do with how you choose it. Getting out of that early comparison stage and moving on to commitment is a critical part of loving your decision. Do whatever you need to do to push yourself to take the leap, knowing that a timely leap is what will affect your satisfaction in the end.
3. Let go of your alternatives.
If making the leap was hard, take a moment to catch your breath because we're not done yet. You may have picked something, but you haven't committed to it yet. In order get the benefits of that leap you made, you need to really mean it, and that means giving up all of your alternatives. Throw away any other brochures, delete their phone number from your contacts—you need to completely let go of anything you didn't choose.
This is the last hard step, I promise. You need to make it impossible to turn back. Take the tags off. Throw away the clothes that are too big now. Announce your commitment. Whatever it takes to eliminate your plan B or your fallback position.
Now you've made a complete decision, and here's where we should cue the beautiful music because you are about to fall in love with what you choose. Once you've truly committed to your choice, given up your alternatives, and burned your bridges, it flips a switch in your head and you will start to think about your choice in a new way. Rather than constantly comparing and feeling dissatisfied like you might have in other decisions, now you will start to focus in on and appreciate the benefits of the thing that you choose. You will naturally gravitate to information that confirms and supports your choice, and you'll find that you overlook or minimize any of its faults. This helps your good feelings to grow, so that you actually like what you chose more and more after choosing it.
Since you really committed to your choice and you can't return it, you'll start to get emotionally invested in what you chose, so that it's no longer just a coffee mug that you bought, but it's your mug. It says something about you and reflects some part of your identity. It starts to become special to you in a way that other mugs can't compete with. And you'll feel certain, without a doubt, that whatever choice you made was the very best one.
You can learn more about loving your decisions according to your own personal soul type in my new book, Undoubtedly Awesome. Discover your soul type for free with a 30-second soul-type quiz.