This One Change Helped Clear My Acne (PS: It's Not A Cream)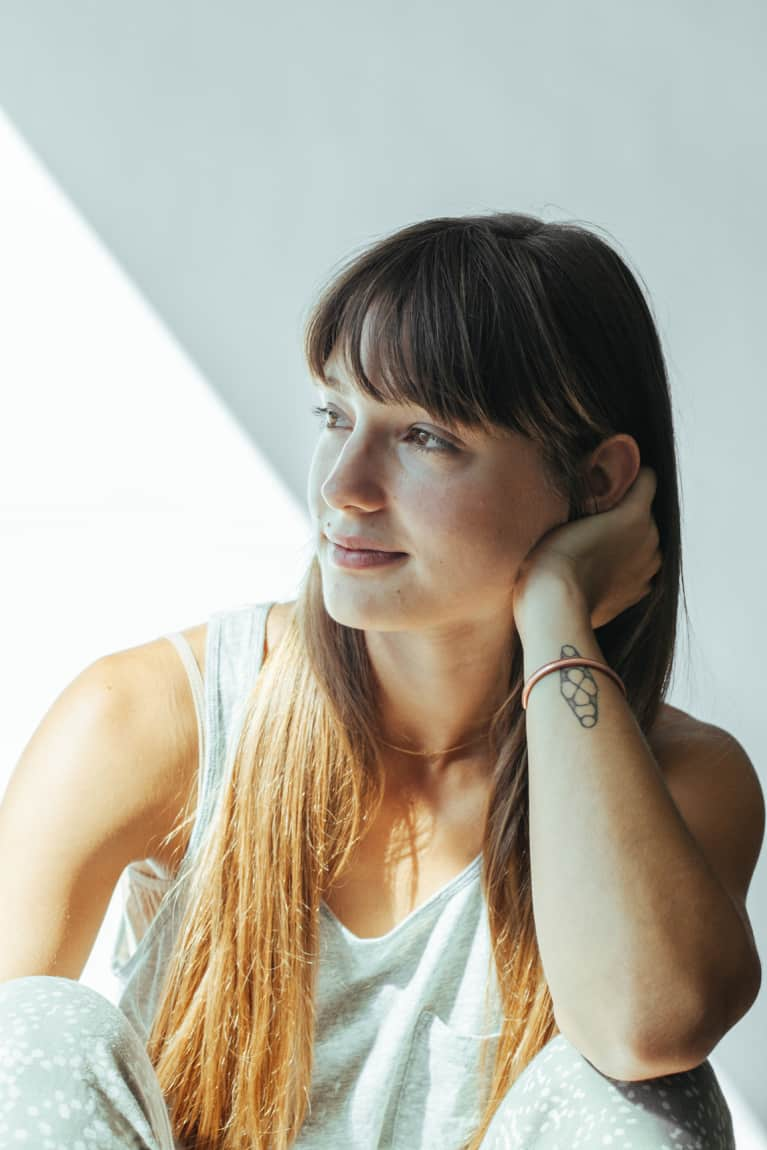 Our editors have independently chosen the products listed on this page. If you purchase something mentioned in this article, we may
earn a small commission
.
I've been plagued by adult cystic acne for the past five years. It's been a torturous journey, I'm not going to lie. It tore my self-esteem apart but ironically, it was also the best thing that has ever happened to me. It pushed me to explore alternative methods of healing. I understand that medicine can be wonderful and life-saving when used appropriately, but antibiotics in particular are way too easily prescribed. It was multiple rounds of antibiotics that depleted my gut health and ultimately wrecked havoc on my body and immune system.
I discovered that I had an overgrowth of candida. The first step I took was mostly physical and I made sure I ate super clean, tested different probiotics and supplements, immersed myself in yoga, tried acupuncture, took Epsom salt baths and dry brushed regularly. The second step I took was looking into my emotional state. It was psychologically devastating to have acne. It was very isolating, I felt deeply ashamed and alone.
My self talk was so mean and hurtful. I realized that this is how I had always talked to myself, it was just so much more apparent now. I knew I needed to heal this more than anything else. I studied Buddhist philosophy and really found immense comfort in how it helped me approach myself with kindness. I practiced Emotional Freedom Technique to manage my anxiety, read Radical Remission and learned how cancer patients had gone into remission after implementing spiritual practices among other things, including a consistent mindfulness practice.
Throughout this process, my intuition became louder than ever. It was telling me that I needed to live life without regrets and just go for my deepest desires. By this time, my acne and self-confidence was slowly improving. I eventually decided to quit my job, sell my things and set off on a journey to indefinitely travel. During this time I studied classical yoga at Wise Living Yoga Academy and discovered the vast difference between traditional and modern practices. I learned that Raja Yoga (meditation) was the highest path to self-realization and so I felt compelled to study meditation at a temple. I completed an intensive course at the International Meditation Institute under the guidance of a wonderfully wise monk.
This was by far the most insightful experience of my life. I understood that the source of my negative self-talk was coming from the scared little girl I once was and in a sense still am. I showed her the love and kindness that we had been longing for for far too long. I felt soul shifting gratitude for the smallest things. And my acne had completely cleared. You can attribute it to the decrease in stress, the healing of my emotions, a community of meditators, cleansing of the body, decreasing stimulation, focusing of my mind. The effects were so apparent and since then, I have became a committed practitioner and teacher.
I said before that having acne was the best thing that had ever happened to me. I say this because through my journey of healing acne, I have gained something so essential and so priceless: deep self-love. Self-love that can't be taken away by outer circumstances. Self-love that has made me proud to be who I am. Self-love that has helped me see my true potential.