Enjoy the Journey: How to Stay Healthy & Sane in International Air Travel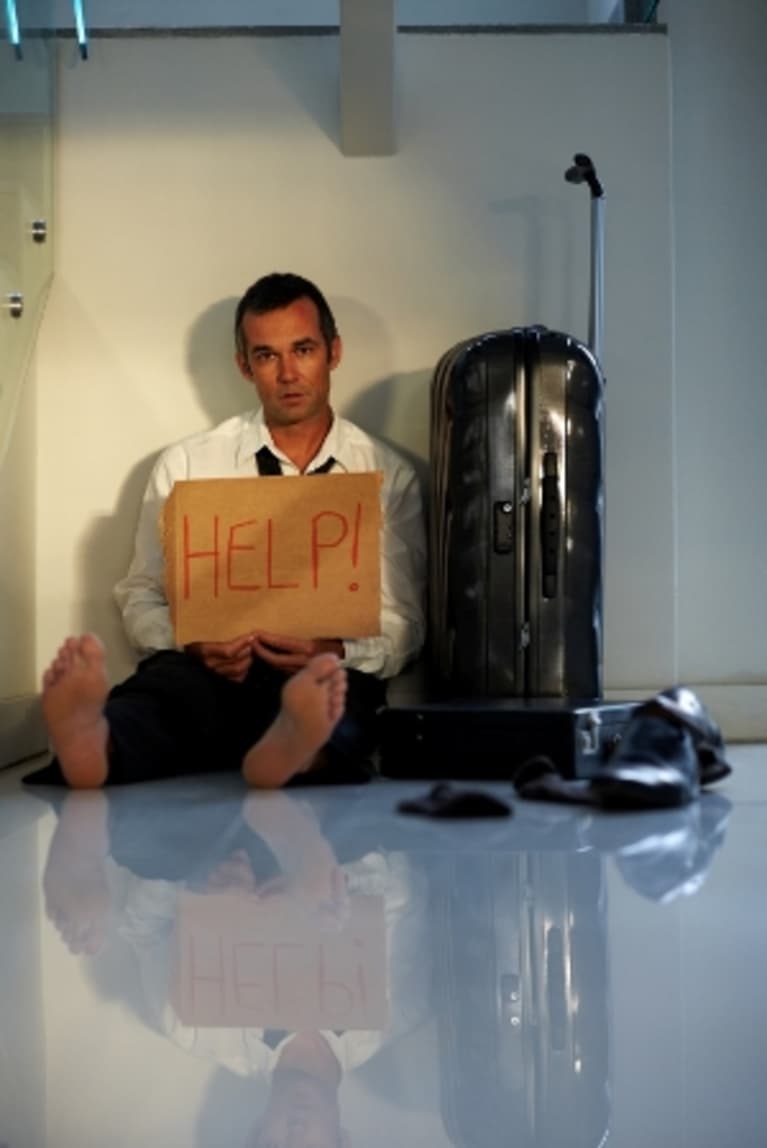 Security lines, nutrient-void pre-made meals, recycled air, time zones run amok, cramped seating and long delays...what's not to love about air travel these days? As more and more of us travel as a routine part of work, it doesn't take long for your mind and body to feel some serious strain. Here, a few tips to making the most of your travel time and – wait for it – enjoy the journey as much as the destination.
Hydrate - Before heading to the airport, be sure to chug as much water as you can stand to counter any existing dehydration and send any toxins on their way. This sets the stage for a strong immune system, healthy digestion, plumped skin, and fewer cravings of the junk food and high sodium airplane food that await you. Try to avoid caffeine as much as possible on the day before and day of your flight. Purchase a few bottles of water once through security to sip in addition to the beverages served on board.
Fuel up - Eat a substantial and healthy meal. This too helps your body up its defenses that will be tested in flight, can help you adjust smoothly to time changes and altered sleep schedules and ensure you're equipped with some nutrients before peanut and cocktail hour takes over. Pack some healthy snacks like dried fruit, nuts, apples, herbal tea bags, etc. Traveling can be especially hard on vegetarians and vegans as dining options are limited, so pick up some favorites to munch on and stave off hunger – while giving your sodium-laden tray the stare down.  
Get moving - Do some physical exercise, a jog, yoga, whatever it is you do on or before departure day. Again, you'll tire your body so you're inclined to sleep on the plane and be less anxious about flying, charge that immune system and give your circulation a good go before adopting a reclining position for the duration. Being active also helps to preempt any inadvertent calorie overload when healthy pickings are slim in the terminal and on board.
Airplane asanas - The second that seatbelt sign is turned off, stand up and get moving. Walk the aisles, stretch it out, and get your blood circulating. The more you move, the lesser your chance of being cramped and stiff upon landing. This also helps lower the risk of scary blood clots. I've found standing and seated yoga poses to be easily do-able in airplanes and usually the flight attendants won't mind a bit. Don't be surprised if a fellow passenger or two joins in. No word yet from the FAA on yoga flash mobs on board however.
Try these yoga poses when the seatbelt sign is off: standing forward bend, tree pose, eagle pose, chair pose, lord of the dance pose, bound half lotus standing forward bend, camel pose, intense backbend stretch, and any other favorites. Rubbing your palms together to create heat before placing your hands over the eyes also helps fatigued eyes feel better in the dry air.
Teetotal - Resist the temptation to cocktail it up to counter any flying anxiety. This will lead to dehydration, a ruddy complexion and feeling less than stellar on arrival. Drink at least one tall glass of water for every hour you're on board and again, bypass dehydrating coffee and tea.
Spa in your seat - Bring your own wrap, blanket and eye mask to stave off a chill and any germs that may remain on the airline's version, 60 Minutes-style. Ditto coming equipped with good skin care as a long international flight is a great time to pamper yourself and when your skin needs it the most. Add a cup of the herbal tea you brought and a chill channel on the in-flight radio or your iPod and you're off to a good nurturing start.
Set the clock - If you're crossing multiple time zones, you'll adjust best if you set your watch and eating and sleeping schedules to your arrival time as soon as you board the plane. Plan to stick to this time zone until you're back home, resisting the temptation to nap, work out when you wake up at 2a.m. or snooze till noon. Chances are these will hurt rather than help your adjustment.  
Tune out - Finally, make good use of this rare occasion when your smart phones (plural? Yikes!) aren't ringing, email alerts aren't buzzing and you are virtually unreachable. While we'd all prefer a spa to the not-so-friendly skies, you can make good use of flying time to indulge in a bit of you time and arrive at your destination feeling (and looking) more like yourself and less like your passport photo – as good as it gets these days as far as travel is concerned.
Safe flying and let me know where your travels take you!