6 Life Lessons I've Learned Through Yoga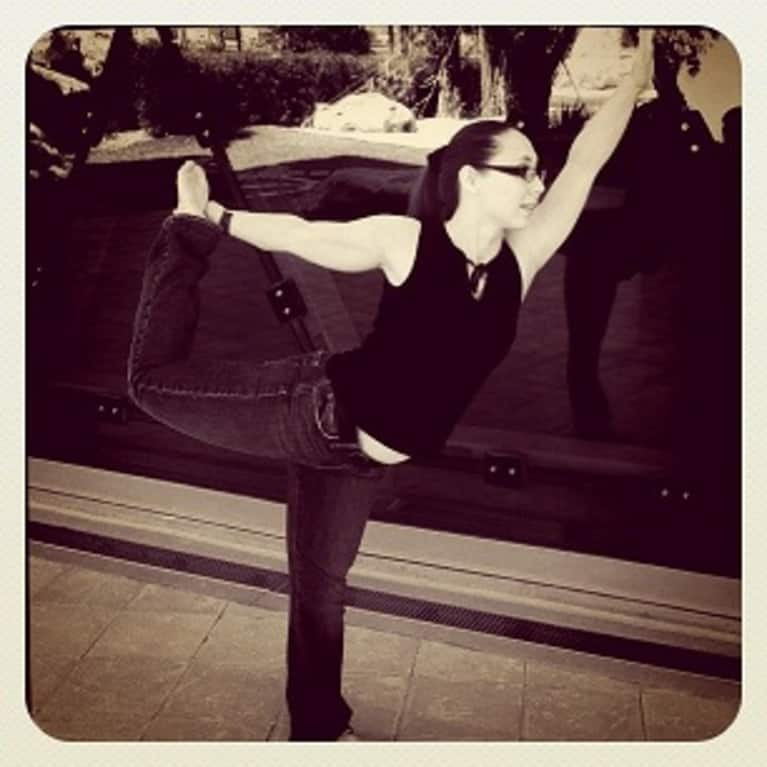 About a year and a half ago a friend of mine talked me into taking a 21 day yoga challenge. I had been haphazardly practicing yoga on and off since I was about 18, but nothing ever consistent. She expressed interest in trying yoga and I piped up with "Oh this studio I sometimes go to offers a 21 day challenge for $21 that's about to start next week. I keep meaning to try it, but I don't think I can make time for it."
"Quit making excuses and just do it," she said to me. We started our 21 days together the very next day. By the end of the first week, I was hooked. My life changed in three weeks, my outlook was brighter, my body was stronger, my mind was sharper.
I'm now in the midst of my fourth 21 day yoga challenge and even with a consistent practice of at least 3-5 days a week, I find I still discover new aspects of my emotional, spiritual and physical self with every new challenge.
Today was day 7 of my challenge, I've completed one full week of daily yoga, only slightly more than I'm accustomed to, but enough to bring profound inspiration.
This week I've either learned or been reminded of a great many things.
1. We are not our ego. We are not our projections, our motivations or our actions. We simply are. Everything else is an intention set by us. When we can eschew the ego and find our true selves, we can start to bring union to our being and truly begin to know ourselves.
2. Transitioning from the woman on her mat wishing she were that yogini in that insane arm balance and being the yogini in that insane arm balance is equal parts inspiration and perspiration. My practice is inspired every day by those willing to take a chance and try yoga (or anything beyond a comfort zone) for the first time.
3. Sometimes my yoga practice is more than just a physical exercise, but also an exercise in grace. It has given me the ability to find a balance between reaction and complacency and understand the fine line between letting things go and being walked all over. It's taught me that grace is that cooling water that soothes the fire of conflict, it is an absence of hubris, an illumination of compassion and an extension of divinity.
4. Your core is more than just the sexy six-pack that makes up your abs. It's where desire, laughter, joy and sexuality are based (according to your chakras). You might think that sounds silly, but take a moment to remember the feelings of first love, first kisses, uninhibited hilarity and unabashed enjoyment. Those butterflies are in your stomach, that laughter works your abs and that pure joy warms your center.
5. Yoga reminds me I'm truly alive. We often place our hopes and dreams and goals in places outside of ourselves. We place them on our children, our spouses, our parents; setting intentions for others, but never ourselves. When we do this we forget who we are, we forget about the gift that is our self. In a world where everything is instant, digital and impersonal it's easy to lose sight of what that true feeling of life is.
6. I have the confidence to believe in something bigger on my mat. Faith isn't always just a belief in divinity, it is the ability to let go and know that divinity has faith in you. Yoga is where I feel closest to the divine. It is where my physical and intellectual meet my spiritual and union is formed.
What has your yoga practice taught you?