7 Things You Need To Know Today (March 6)
mbg Contributor
By Leigh Weingus
mbg Contributor
Leigh Weingus is a New York City based freelance journalist writing about health, wellness, feminism, entertainment, personal finance, and more. She received her bachelor's in English and Communication from the University of California, Davis.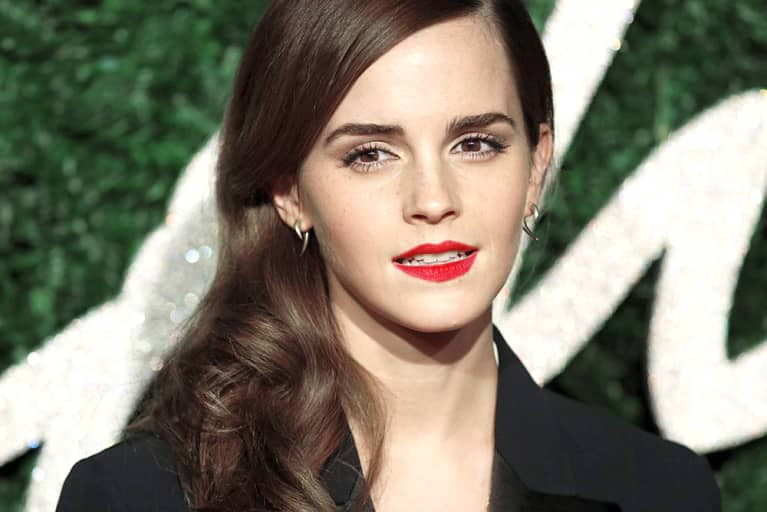 Our editors have independently chosen the products listed on this page. If you purchase something mentioned in this article, we may
earn a small commission
.
1. Emma Watson has strong words for critics who say she isn't a feminist.
When critics questioned her decision to wear a revealing top in a Vanity Fair shoot, saying she was straying from her feminist roots, "Beauty and the Beast" star Emma Watson made her feelings on the issue loud and clear. "Feminism is about giving women choice," she said. "Feminism is not a stick with which to beat other women with. It's about freedom, it's about liberation, it's about equality." (Reuters)
2. Could stopping superbugs really be this easy?
Salting doorknobs, bed rails, and door handles may be all it takes to keep superbugs like drug-resistant staph at bay. It looks like a technique that butchers have been using for years is starting to go mainstream. (The Atlantic)
3. Fast food is unhealthy in more ways than one.
New statistics from the CDC show that on any given day, one in three children in America eat fast food. And if that wasn't bad enough, fast food packaging has grease-repellent perfluorinated chemicals (or PFCs), which have been linked to health problems like ADHD and obesity—creating the perfect storm of unhealthy. (EWG)
4. Yes, smoothies play tricks on your stomach.
According to research conducted at the Nottingham Diseases Center in the U.K., having your food in liquid form—as a smoothie or soup, for example—helps you stay full for an hour longer than if you eat them in solid form. Anyone craving a smoothie? (The Journal of Nutrition)
5. Does exercise make cancer patients more or less tired?
A new study by JAMA Oncology shows that exercise is the best "treatment" for fatigue caused by cancer and the drugs that go with it. Even though getting up for a walk, stretch, or jog is the last thing cancer patients often want to do, a 15-minute walk can do the trick. While counseling is helpful, exercise proved to be more effective than both counseling and drugs. (JAMA)
6. Here's another example of kids demonstrating lessons some adults have yet to learn.
In a heartwarming story currently going viral, two grade school boys got matching haircuts in an attempt to trick their teacher into not being able to tell them apart. Only one problem—one of the boys is white and the other is black. The two didn't notice the difference in their skin tones. (TODAY)
7. If you're shy, try owning it.
Some psychological research says that the best way to combat shyness is to pretend you aren't shy and speak confidently. But Joe Moran, author of the new book Shrinking Violets: The Secret Life Of Shyness, you might be better off accepting this aspect of your personality. "The best thing a shy person can do is to not obsess over their own shyness, and to not define themselves by it," Moran says. "It's helped me to think, Well, I'm just shy. I don't feel bad about it, and I don't feel defeated about it. And, paradoxically, you become less shy, because of that. (Science Of Us)