Meet The Diet That Activates Your Body's Wellness Genes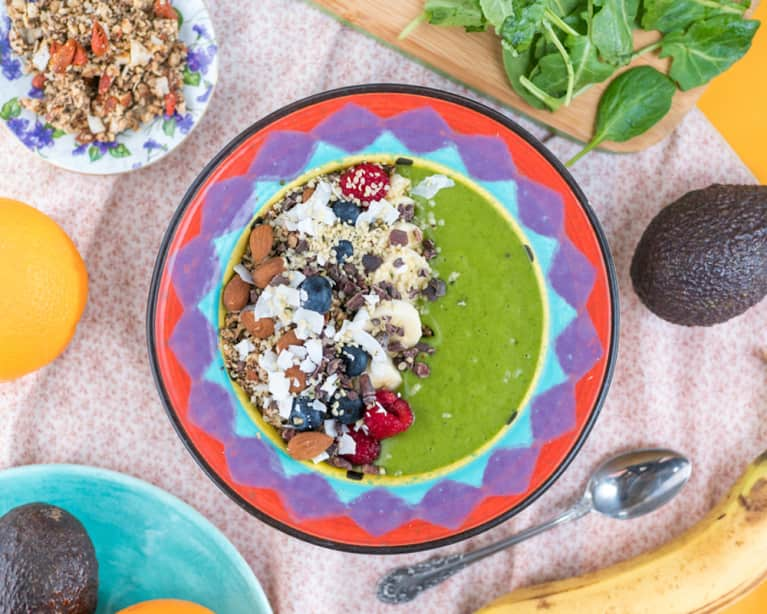 Our editors have independently chosen the products listed on this page. If you purchase something mentioned in this article, we may
earn a small commission
.
Humans have always been fascinated by the Fountain of Youthand and how we can live longer and healthier lives. Well, the scientific community has an equal fascination with a family of genes called sirtuins. Each and every one of us houses sirtuins—often referred to as our skinny genes—and they are truly fascinating, holding the power to determine things like our ability to burn fat and stay slim, our susceptibility to disease, and even how long we are able to live.
So what makes sirtuins so powerful? Sirtuins are special because of their ability to switch our cells to a kind of survival mode—triggering a powerful recycling process that clears out cellular waste and burns fat. The benefits of this are pretty spectacular: Fat melts away and we become fitter, leaner, and healthier.
So how do we take advantage of sirtuins?
All this raises the question: What can we do to activate sirtuins and reap these amazing benefits? It is well-known that both fasting and exercise activate sirtuins. But alas, both demand unwavering commitment to either food restriction or demanding exercise regimes. Cutting back on calories leaves us feeling fatigued, hungry, and decidedly cranky, and in the longer term can lead to muscle loss and a stagnant metabolism. As for exercise, the amount needed to be effective for weight loss requires a LOT of effort. Both can be hard to accomplish.
In 2013, results of one of the most prestigious nutritional studies ever carried out were published. The premise of the study, called PREDIMED, was beautifully simple: It studied the difference between a Mediterranean-style diet supplemented with either extra-virgin olive oil or nuts and a more conventional modern diet. Results showed that after five years, heart disease and diabetes were slashed by an incredible 30 percent, along with major reductions in the risk of obesity in the Mediterranean diet group. This wasn't surprising, but when the study was investigated in greater detail it was discovered there was no difference in calorie, fat, or carbohydrate intake between the two groups. How do you explain that?
Not all (healthy) foods are created equal.
Research now shows that plants contain natural compounds called polyphenols that have immense benefits for our health. And when researchers analyzing PREDIMED investigated polyphenol consumption among the participants, the results were staggering. Over just the five-year period, those who consumed the highest levels of polyphenols had 37 percent fewer deaths compared to those who ate the least.
But not all polyphenols are equal. Data out of Harvard University from over 124,000 individuals showed that only certain polyphenols were helpful for weight control. Similarly, a study of almost 3,000 twins found that a higher intake of only certain polyphenols was linked with less body fat and a healthier distribution of fat in the body. Polyphenols are undoubtedly a boon for staying slim and healthy, but if not all polyphenols are equal, then which are the best? Could it be those that research has shown have the ability to switch on our sirtuin genes? The very same ones activated by fasting and exercise?
The pharmaceutical industry has been quick to exploit these sirtuin-activating nutrients, investing hundreds of millions to convert them into panacea drugs. For example, the popular diabetes drug metformin comes from a plant and activates our sirtuin genes. But until now they have been largely overlooked by the world of nutrition, to the detriment of our health and our waistlines.
What foods activate sirtuin?
With our interest piqued we put all the foods with the highest levels of sirtuin-activating polyphenols together into a special diet. This includes extra-virgin olive oil and walnuts, the specific inclusions in PREDIMED, as well as arugula, red onions, strawberries, red wine, dark chocolate, green tea, and coffee among many others. When we pilot tested it, the results were stunning. Participants lost weight, while either maintaining or even increasing their muscle mass. Best of all, people reported feeling great—brimming with energy, sleeping better, and with notable improvements in their skin.
And so the Sirtfood Diet was born, a revolutionary new way to activate sirtuins by eating delicious foods. A diet that doesn't involve calorie counting, cutting out carbs, or eating low fat. A diet of inclusion in which you reap the benefits from eating the foods your love. The Sirtfood Diet is challenging the status quo of healthy eating advice and what it really means to look and feel great. And all from eating our favorite foods!