The Sexy Athleisure Trend That Everyone Is Wearing Right Now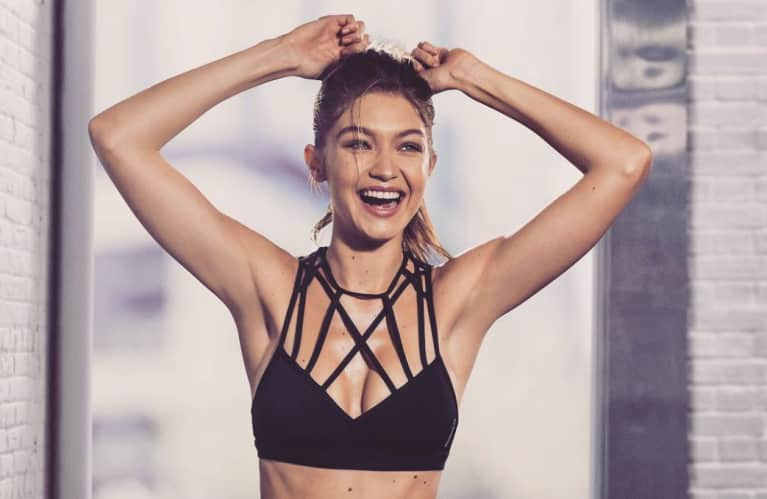 The trend we've been catching eyefulls of at the gym has us wondering: Is that lingerie or activewear?
Sports bras have taken a decidedly strappy, sexy turn. From Gigi Hadid to Taylor Swift, it seems like everyone is digging the 50 Shades of Grey vibe we're getting from these bound-up crops. As the weather heats up and we bare more skin, this bra is getting ready to break out from beneath your t-shirt to get some airtime.
But how best to style this nearly NSFW item? Well, you have two options. Lean into the sexy, or lean out. Here's how to tone down a strappy bra for a tame ladies' brunch, or play it up for a post-cycling date.