PETA's Top 5 Vegan Sandwiches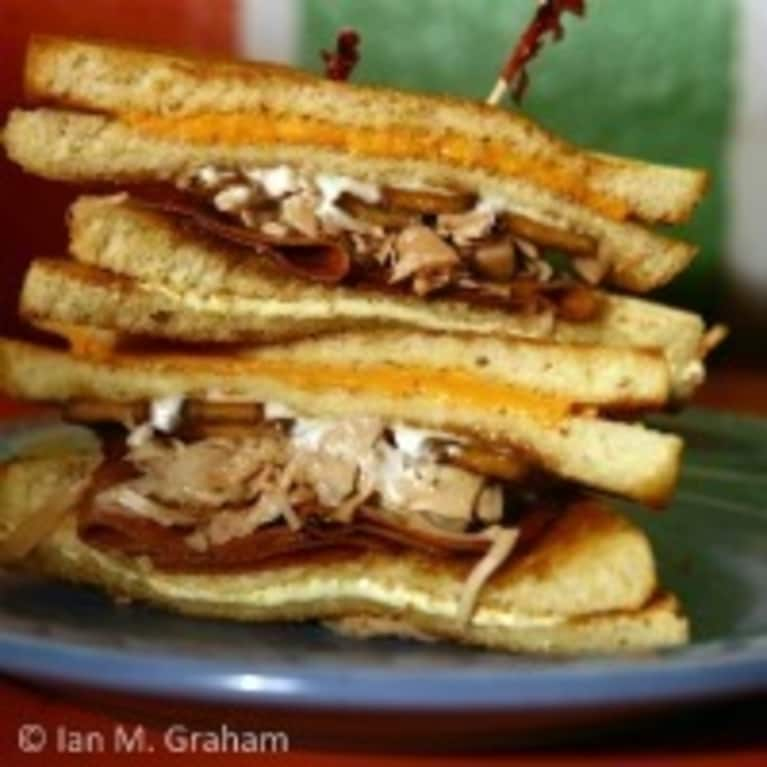 Strange Matter (Richmond, VA) - 'The Revenge' sandwich with vegan ham, tempeh bacon stuffed between two vegan cheese sandwiches.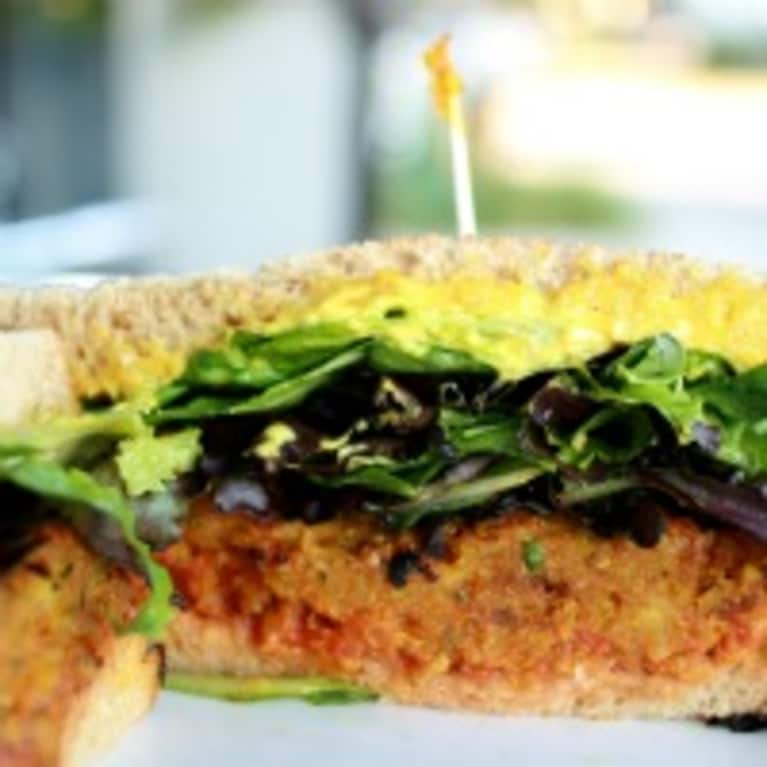 Marie Catrib's (Grand Rapids, MI) - 'Sweet Potato & Quinoa Burger' which has eleven different homemade bread options to choose from.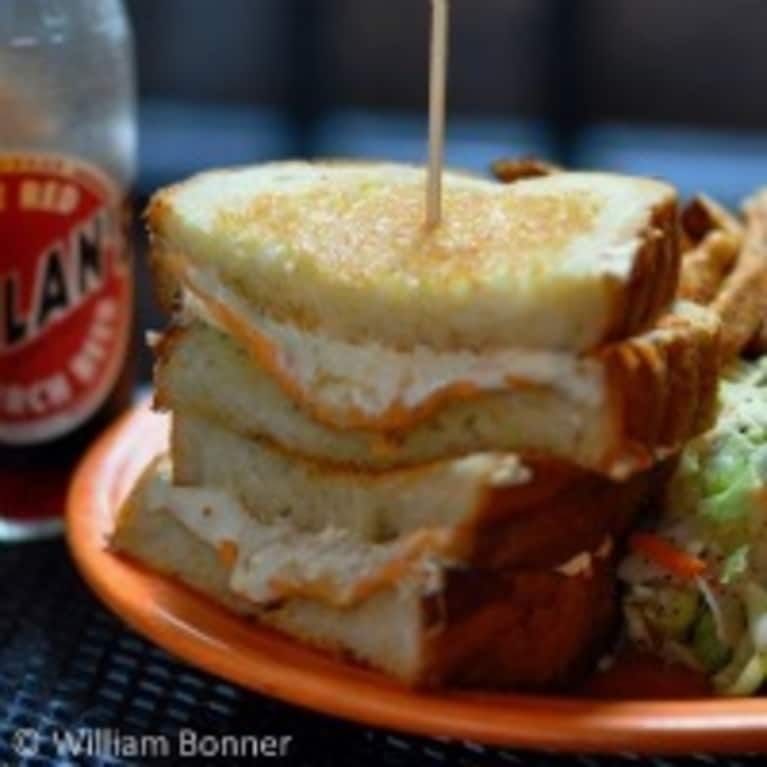 Melt (multiple Cleveland-area locations) - Melt specializes in gourmet grilled cheese and most options can be made vegan upon request.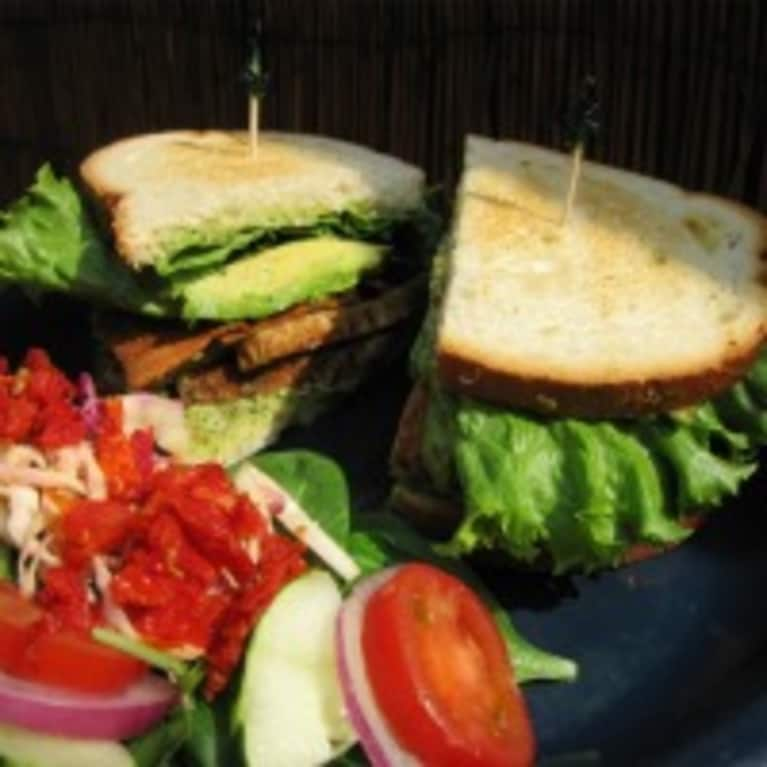 The Remedy Diner (Raleigh, NC) - PETA loves the 'Tempeh Tantrum' filled with vegan bacon, avocado, pesto, and marinated tempeh. Finish it off with vegan key lime pie :)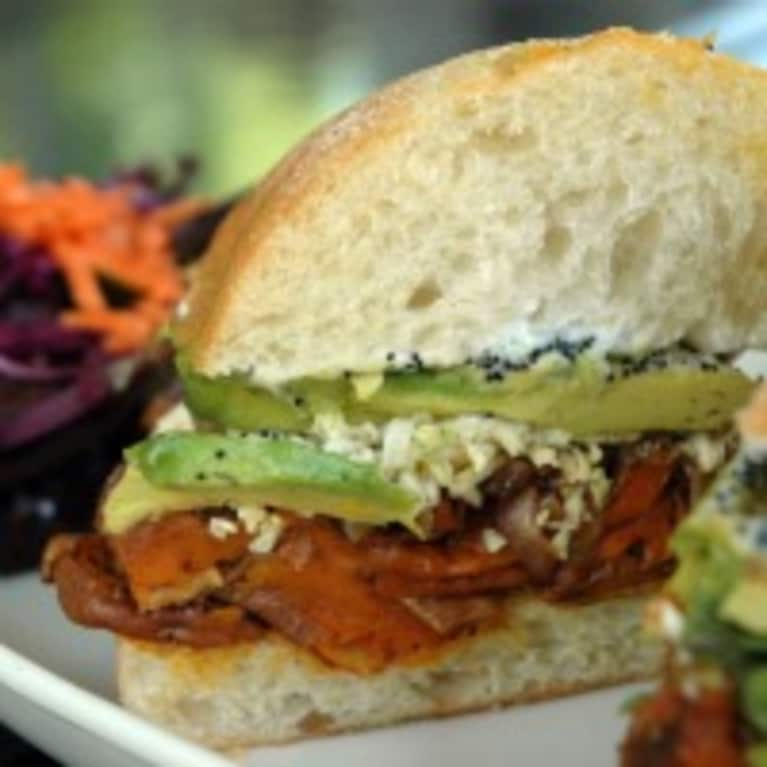 Sugar Plum Vegan (Sacramento, CA) - The Garnet Yam & Avocado Panini 'comes stuffed with tomatoes, roasted onions, and vegan poppy seed aioli on ciabatta bread.'
What do you think about PETA's list? Are you surprised that LA, SF, and NYC aren't represented?
What's YOUR favorite vegan sandwich? Let us know by commenting on Facebook!