3 Ways To Shift Into An Abundance Mindset + Why It's The Key To All Kinds Of Growth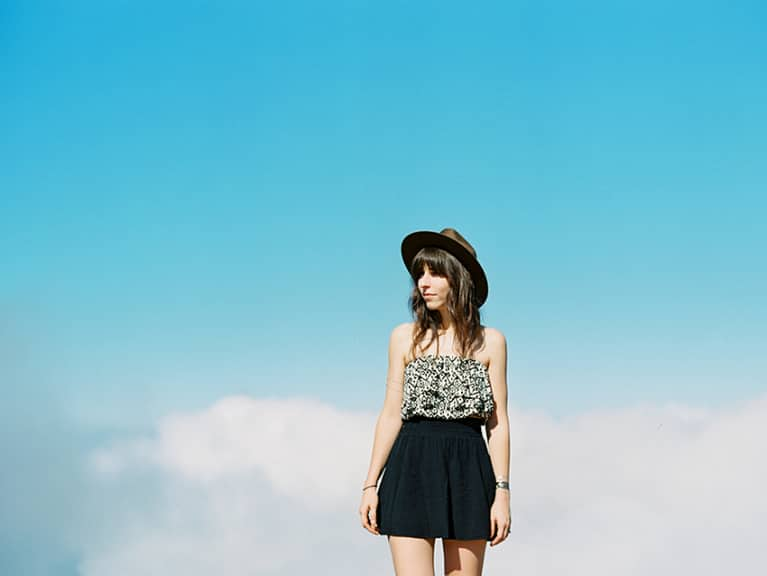 We've heard it a million times and maybe even said it ourselves. Money is just energy. Yet, as a group, those of us who are on the spiritual path tend to have as many money issues as anyone else.
Most of us were indoctrinated with beliefs such as, "money is the root of all evil and rich people are selfish." But the verse actually says, "the love of money is the root of all evil. Not money itself." This is compounded by the starving artist mentality and the idea that we need to work hard and suffer for anything worth having. This often leaves us as wounded healers, trying to give from an empty cup.
As the daughter of a minister and a creative guru myself, I was steeped in poverty consciousness. I now feel (as I heard Marianne Williamson say once) that we have a responsibility as light-workers and change-makers to be abundant. This helps us to have the agency to make change. You can't focus on empowering anyone else if you're hungry. Here's how:
There are all kinds of clutter—physical clutter, digital clutter, and even people clutter. Clutter has nothing to do with who you are at this moment. It represents who you were or who you thought you would be. Clutter is also a sign of scarcity consciousness.
If you are living in abundance, you have no need to hold on to anything that doesn't currently bring you joy. The "I may need it someday" thought process should be replaced by "if I need it again, I can easily get it again." Clutter blocks abundance.
2. Speak abundance into your life.
It always seems to come back to the power of the word, doesn't it? Instead of engaging in conversations about how expensive everything is and how rich folks are trying to stick it to the little guy, focus on gratitude.
Many of us speak poverty over our lives without even being aware of it. Your words hold powerful vibrational energy. The energy of wanting something is different from the vibration of having it. The vibration of gratitude and joy is miles away from the vibration of loss and lack.
3. Be open to opportunities.
Are you open to opportunities or are you playing it safe? Playing safe is the same as playing small. Playing small is not in alignment with your wealth and abundance. An abundant mentality means that you are open to the blessings and possibilities that the universe sends your way.
Your abundance may come to you in the form of an idea, a meeting, or taking a risk. Playing it safe means that you are assuming that the world is not on your side. Expansive thinkers know that the universe is conspiring in our favor.
What you are seeking is seeking you. Now is the time to get out of your own way and allow the magic to flow into your life.