The Super-Simple Yoga Transition You're Probably Doing Wrong + How To Do It Right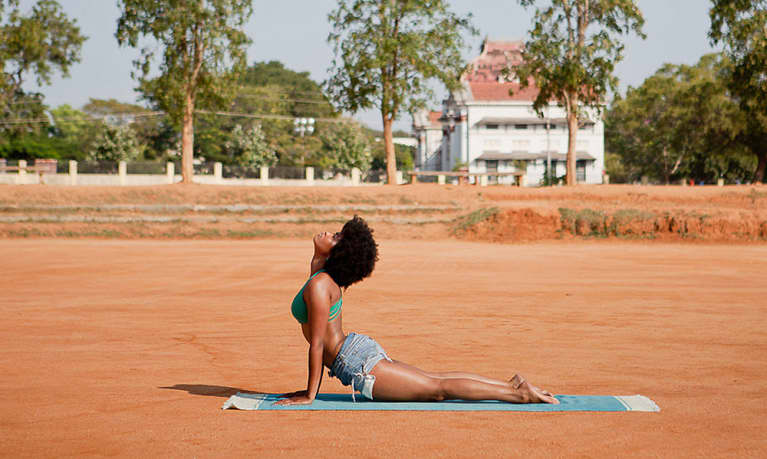 It's incredibly easy to do yoga poses wrong.
Yes, even if you've done the pose hundreds of times and have an amazing instructor. Unless your teacher is working one-on-one with you, it's hard for them to catch every tiny mistake, like your shoulders being too close to your ears. But little mistakes in your practice lead to big injuries over time, and no one wants that.
We're here to help. Take a look at the video below to find out what you're doing wrong when you flow through one of the most common yoga poses: upward-facing dog.