Have 5 Minutes? Here's What You Can Do For The Ocean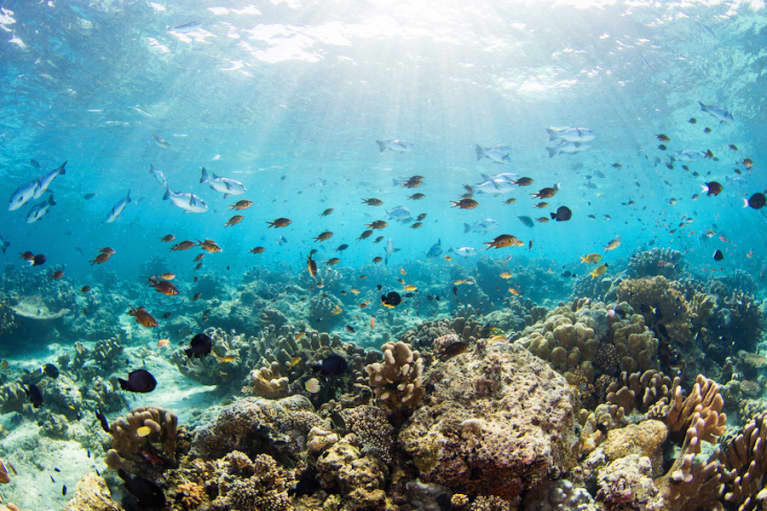 Here at mindbodygreen, we recognize that human pollution and climate change can too often feel like someone else's problem. It's a huge topic that seems scary and ungraspable—impossible to tackle yourself. That's why we're reaching out to the voices who are leading the fight to protect the planet for their take on totally doable ways we can all do our part. This week, we're turning to Allison Schutes at Ocean Conservancy for her insider advice on how to take action right now and into the future.
It's a sad fact that all the trash you see littering sidewalks, boardwalks, and beaches will almost certainly end up in our oceans.
Every year, an estimated 8 million metric tons of plastic waste—things like plastic bottles, plastic bags, food containers, and drinking straws—enters our waters.
This waste is more than just an eyesore; it takes a staggering toll on marine life. Nearly 700 species of marine animals have been documented with ocean trash in their stomachs. In some cases, this trash moves up the food chain, and studies at a California market found plastics in 25 percent of the fish sampled. Every year, thousands of seabirds and marine mammals ranging from herons, pelicans, and albatross to sea otters, sea turtles, fur seals, dolphins, and whales swallow or become entangled in this debris.
Don't let this information disempower you—let it inspire you to take action. Here are a few Ocean Conservancy-approved ways you can curb the plastic pollution problem.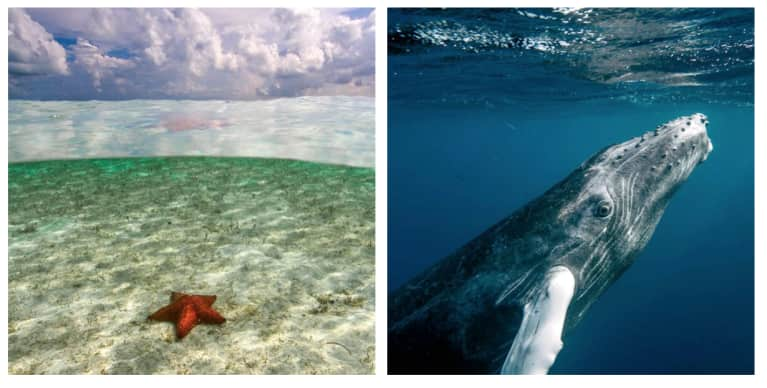 Download an app to keep you accountable.
One of the most powerful ways you can make a difference in stopping this wave of trash is by keeping it from leaving land in the first place. Take a hands-on approach by organizing a cleanup in your community. Hold yourself accountable by downloading the Clean Swell app right now. Not having to juggle pen and paper while you're trying to wrestle a bowling ball into a trash bag = winning. The information you log will also provide data that Ocean Conservancy researchers can use in our trash indexes.
Organize a community cleanup.
Rally friends and neighbors together to head to the water (or the park, if you don't live near the coast!) and collect as much trash as you can find. Be sure to dispose of it properly, recycling where appropriate.
Consider this your trial run for Ocean Conservancy's International Coastal Cleanup this September 16. Every year, we invite ocean lovers to join the largest single-day volunteer cleanup effort in the world. Since its kick-off in 1986, the cleanup has mobilized more than 11 million volunteers across 153 countries and six continents to prevent more than 220 million pounds of trash from entering the ocean. Volunteers record the trash collected, providing a global snapshot of the debris littering waterways that research programs can use to find cleanup solutions.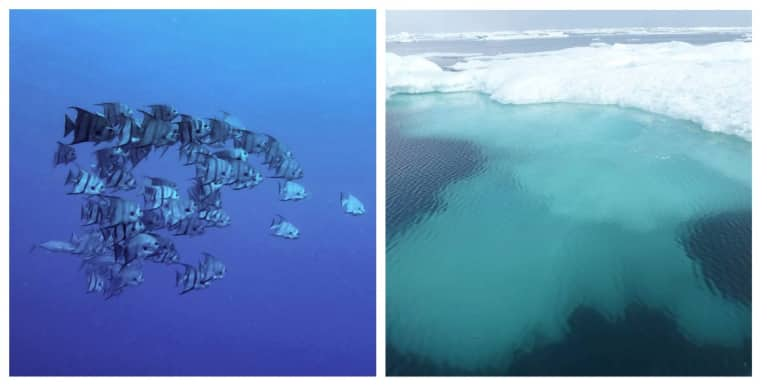 Follow the "take five" rule on every beach trip.
Summer is almost here and that means more outdoor time! When visiting the beach or park, take five seconds to make sure you're taking all your stuff—and that includes trash—with you. Got it all? Take five extra trash items with you.
Make "no straw please" a standard line for your server when you're eating out or getting a drink. Lend your voice to our efforts to get others to Skip the Straw too and reduce single-use plastic.
Plastic cling wrap is notoriously difficult to reuse and nearly impossible to recycle. Use airtight glass or stainless-steel containers for food storage, or try beeswax cling wrap.
The problem of ocean trash might seem daunting, but every small action you take can make a world of difference. Thank you for caring about our beautiful, awe-inspiring, and increasingly vulnerable ocean.
I hope you'll share the message and encourage others to be guardians for our waters, too!