8 Things You Need To Know Today (March 1)
mbg Health Contributor
By Gretchen Lidicker, M.S.
mbg Health Contributor
Gretchen Lidicker earned her master's degree in physiology with a focus on alternative medicine from Georgetown University. She is the author of "CBD Oil Everyday Secrets" and "Magnesium Everyday Secrets."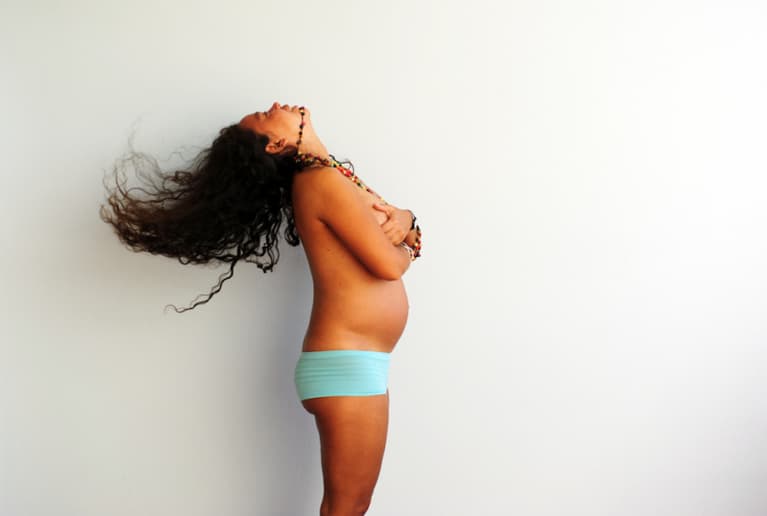 1. Is it possible to get pregnant...while you're pregnant?
The answer is YES; despite what you may have learned, it's possible to have two pregnancies at once. It's called "superfetation," and it's really, really rare—less than 10 documented cases exist. Babies are born at the same time, like twins. (Science of Us)
2. Viola Davis is the first black woman to win an Oscar, Emmy, and Tony for acting.
When Viola Davis walked onstage at the 89th Academy Awards on Sunday to accept her award for Best Supporting Actress, she completed the so-called triple crown of acting, which is the term used to describe actors and actresses who have won at least one competitive acting award at the Oscars, the Emmys, and the Tonys. She is the first black woman ever to do so. (Huffington Post)
3. India is taking a new approach to antibiotics.
India is one of the biggest consumers of antibiotics in the world. And up until now, there were few prescription guidelines. But due to a recent rise of drug-resistant superbugs (meaning infections that resist even the most powerful antibiotics), the country is putting some prescription rules into place. (Scientific American)
4. People really love their gummy vitamins.
Whether they got hooked on their kid's chews or bought an adult brand, Americans are eating more gummy vitamins than ever. The sweet supplements now account for $1 billion of the $41 billion U.S. vitamin market, a 25 percent jump from 2015. But some warn that the product is merely a candy, with health risks that could outweigh their benefits. (NYT)
5. Remember: Herbal medicine is actual medicine.
A new review paper highlights the importance of doctors talking to their patients about all of the pills they're taking—whether they're prescriptions or over-the-counter supplements. The latter, often taken far more casually, can often lead to potentially dangerous drug interactions. (ScienceDaily)
6. There is an awesome link between dolphins and human beings.
Scientists out of Munich just trained a blind person, along with 11 sighted people, to use sound to deduce the size of a room. After analyzing brain scans, they found that the sighted people were just as able to judge the room accurately using echolocation, which illustrates the idea that we can be trained to use pattern recognition for some pretty amazing things. (The Atlantic)
7. Want to improve the health of the dude in your life? Kitchen skills could be the key.
Without cooking skills, older men will likely depend on a diet of processed foods. But learning a few new techniques in the kitchen could positively affect a man's health by boosting the quantity of whole foods in their diet. (Harvard)
8. Does your personality make you less likely to eat your veggies?
Using the widely recognized "Big Five" personality traits, a study in New Zealand found a correlation between the traits of openness and extroversion with higher intake of fruits and veggies. So, if you want to up your daily consumption, try to cultivate openness. (PsyPost)