Mindful Parenting: 10 Things That Keep Me Sane As A Mom Of 5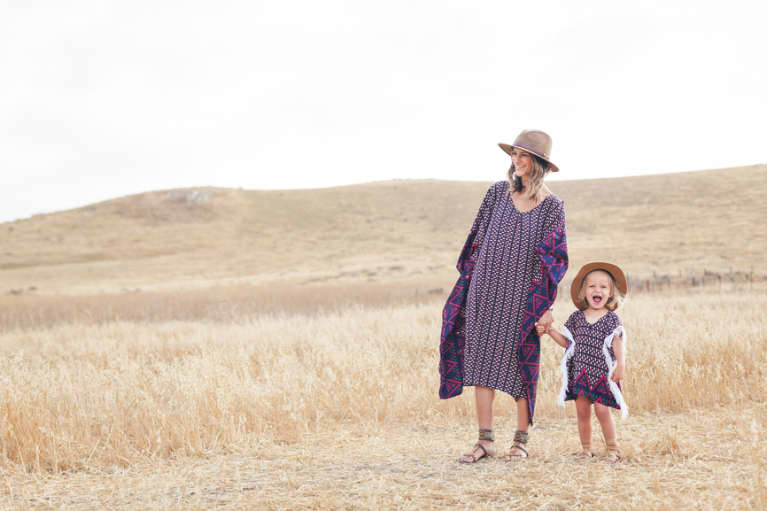 As a mother of five children, I have had my fair share of thoughts about how to raise them well. I used to think that raising kids was the same for each one, but that technique failed miserably. It started with my first two. I thought that if I give them the same rules and expectations from my perspective, I would raise successful, kind, loving children.
I later learned that this didn't work with my unique children because my perspective of raising my children that way came from others. I didn't go into parenthood to fail or do wrong by my children, but at that point, I felt like I was doing a great job at failing. I knew I had to get clear and intentional so that I wouldn't continue to go down the same parental path with my younger children, and this is what I learned:
1. Never go into parenthood knowing exactly how you are going to parent.
I know I'm not alone here—many that have traveled down this rabbit hole and said that they were never going to do this or that, or that they were going to always do this, only to break that vow and regret it later. Anyone can only speculate what they will be and how they will react in a certain situation. Once you become a parent a lot of your character, views, and perspectives could change, which subsequently affects how you raise your kids.
2. Never compare your children to someone else's.
Your children were born with a unique life. The things that they do and the path that they are going to take is never going to look the exact same as someone else's. Comparing them to someone else even if it's their own siblings will only dim their own light and strain your relationship.
3. Be an observant and present parent.
Life seems to never really go as planned even when we have planned to be the present parent that we desired to be. It is important to make an intentional effort to know who your child is, what is different about her, what is unique about her, what makes her laugh, and what makes her cry. Find out what she is good and great at. Find out what comes naturally for her and bring those good qualities out of her. Inspire her, let her know that you accept her even when she is not always at her best, ensure that she is your greatest creation.
4. Learn how to effectively be patient.
This is easier said than done. When you feel like your child is off course, it is natural for you to want to help him back on course. In life they do need and desire our guidance even if they don't always know it. It is important for you to not force anything on him just because you want him to be on the right path. Give him the opportunity to learn from his failures just as much as he can learn from his victories.
5. Be willing and ready to be flexible.
There are very few things that are black and white. Life is full of gray areas. Being willing to bend is key for you to create a healthy nurturing relationship with your child. Each child is full of emotions and reactions that are going to show up differently than those of another child. Understanding that will save you a headache (or two) and save them from being misunderstood.
6. Be willing to grow with your child.
As a parent, it is natural to want to look like we know it all in front of our kids. But this way of thinking can hurt your child's ability to grow. They need to know that it is OK not to know it all. They also need to know that life requires learning, time and time again, and there is nothing wrong with that. Letting your child know that you don't mind learning from them opens up a mutual bond and respect and also opens up the opportunity for great conversations.
7. Always have open ears to what your child is trying to tell you.
Your kid is always trying to say something. She may not know how to articulate it, but she will feel comfortable and more confident with learning how if they knew that you were listening. Listening will help you understand her, and she will understand you better, too.
8. Never set your child's future for him.
From the time you found out that you were having a child, you might have already (even subconsciously) had your own desires of what he should or could become. It is instinctual to want the best for your children, but perhaps you learned that "the best" is actually raising him by observing his natural bend. He has gifts, talents, and desires of his own. Being able to help mold him into what greatness he already has inside of him will be the best thing that you could ever give him.
9. Always let her know the things she has done well.
Throughout school and life, she is going to hear enough of what she has done wrong or what she could have done better. It is a very soothing experience for your child to hear from you the things that she has done well. This is a confidence- and a trust-builder that your child will appreciate.
10. Congratulate yourself.
As parents we give quite a bit, but sometimes when it is time to be given to, it is forgotten and sometimes not done at all. It is important for you to not be so hard on yourself in your weaknesses and mistakes, don't look for perfection, and give yourself credit for being strong and brave enough to do the most important job in the world. This will only empower you to reach for better as a parent.
Raising your children is an art that needs to be studied, practiced, and creatively sought. What you do for one child may not work for the other. Listening and observing your child will always be key in successfully nurturing him or her as an individual.