7 Things You Need To Know Today (February 27)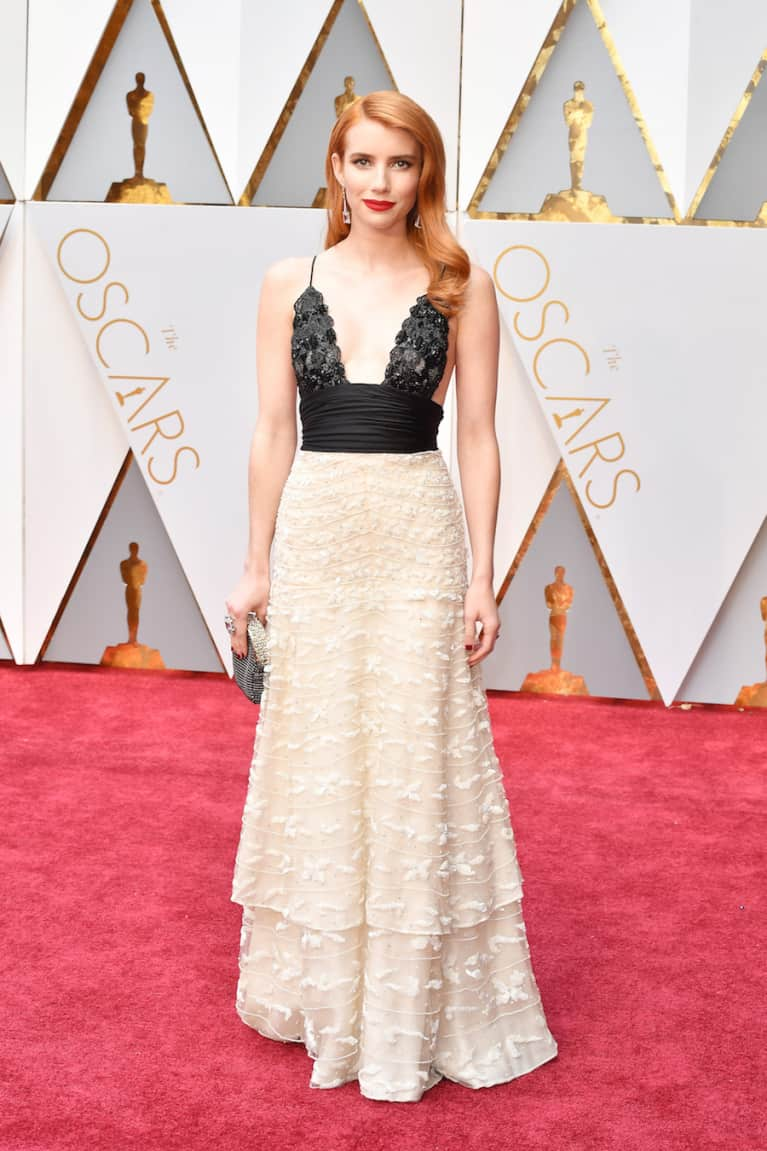 February 27, 2017 — 10:00 AM
1. Celebs went green on the red carpet last night.
Emma Roberts and Priyanka Bose Armani were two actresses who rocked environmentally conscious gowns to the Oscars last night in support of Suzy Cameron's Red Carpet Green Dress campaign. Their gowns proved just how stunning eco-fashion can be. (People)
2. Vegetarianism isn't what we thought.
Studies have found that most vegetarians eat meat occasionally—so does this mean they aren't really vegetarians? The authors of a new paper published in Appetite believe that vegetarianism is more about a person's core identity than it is about daily food choices. (Science of Us)
3. New evidence shows a connection between microbiome and Alzheimer's.
A Swedish study recently found that unhealthy intestinal flora might promote the development of Alzheimer's disease. Mice with Alzheimer's were found to have different gut bacteria than those who were healthy. While the connection is unproven in humans, we're doubling up on our fruit, vegetables, and fiber just in case. (The Huffington Post)
4. Oprah Winfrey opens up about never having kids.
Sixty-three-year-old Oprah Winfrey is happy with her decision to not have kids, saying that she wouldn't have been a "good mom to babies." Puppies, on the other hand? That she could do. "I have the patience for puppies, but that's a quick stage!" (Good Housekeeping)
5. Someone is finally tackling "study design," resulting in better medical science.
Nancy Roach is taking a patient-oriented, common-sense approach to change the way scientists design and implement, and it's working. Changing the way experimental cancer drugs are studied, for example, by prioritizing the needs of patients, has yielded results that are clearer and more directly helpful to the patients being studied. Roach's sense of responsibility for patients drives her to this work—cue a round of applause. (NPR)
6. Agriculture is taking hold of the Amazon.
Large-scale deforestation is threatening remote areas along the Amazon River basin as an increased demand for soy and other agricultural products is leading huge producers like Cargill to buy land from the region's farmers for clearance. (NYT)
7. This startup is making going solar easier than ever.
A U.K.-based startup called Squeaky serves as a middleman between small businesses and renewable energy producers. By buying directly from wind and solar farms, customers are spending less money while producers are earning more. Let's hope a similar marketplace comes to the United States sometime soon. (Fast CoExist)