24-karat gold ruled at the 2017 Academy Awards. From Jessica Biel, to Chrissy Teigen, Charlize Theron and Emma Roberts, these inspirational actresses not only recalled the golden statuettes up for grabs, but the inherent inner goddess residing in all of us. The stories of women through time, our myths and archetypes, are the linchpin of these Midas-worthy moments and body-positive draped silhouettes.
Empowered style.
Ruth Negga's stylist told the Hollywood Reporter that she went for a "pagan goddess" with her look, topped off with a blue ACLU ribbon—especially fitting for Negga, since the ACLU represented the case depicted in her movie Loving.
Best Actress winner Emma Stone's golden confection recalled nostalgic fantasies à la La La Land, while Janelle Monáe blew everyone away with her intergalactic empress-inspired gown. This season of powerful women in fashion, both on and off the red carpet, shows the fascinating trajectory, transformation and metamorphosis of the "idealised woman". These fashion moments work because they address our real-life desires, the inherent need within all of us to stand tall and let our light shine. And, because fashion, even in the 21st century, is still an industry dominated by women (hallelujah), even Freud could have hypothesised, that the only women who really know what women want are women. Amen!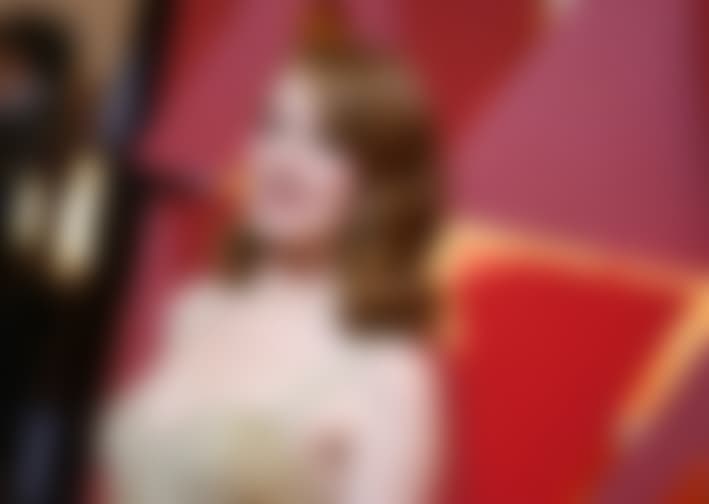 Fashion as a statement.
Priyanka Bose and Emma Roberts dressed to draw attention to environmental causes with their vintage and eco-friendly gowns. The two were part of Amis Cameron's Red Carpet Green Dress challenge, which encourages designers and actors to showcase sustainable looks at awards ceremonies and show that green can be glam. In its eight year, the campaign raises funds to benefit MUSE School CA, Cameron's educational organization that raises environmental awareness in children. Priyanka Bose rose to the challenge in a Vivienne Westwood piece made from recycled fabric and reclaimed crystals while Emma Roberts sported a vintage Giorgio Armani instead of a new gown.
"I'm equally thankful to not just bring an ethical fashion statement to the Oscars, but to generate productive conversation that affects positive change to the world around us," Roberts said in a statement.
If last night was any indication, we're in for a year of forward-thinking fashion that makes a strong statement about femininity, power and passion. Can you say epic?
This piece was co-written by mbg's associate green and home editor, Emma Loewe.