8 Things You Need To Know Today (February 24)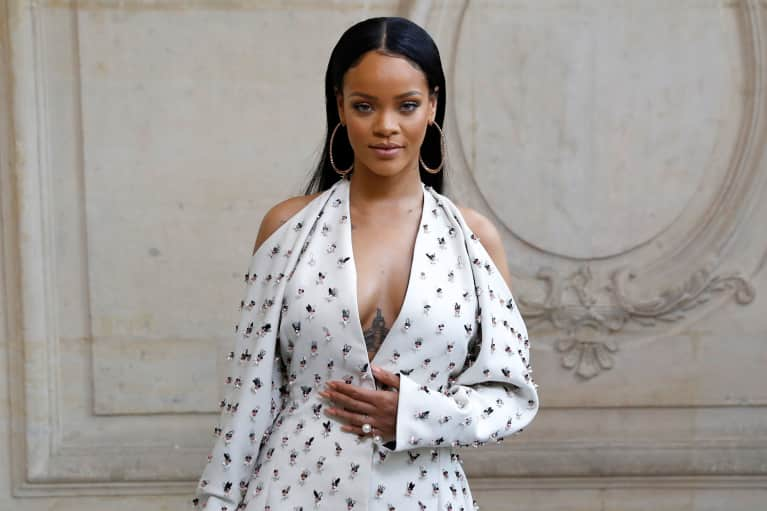 February 24, 2017 — 10:05 AM
1. Rihanna was just named Humanitarian of the Year.
Pop singer Rihanna was just named Humanitarian of the Year by Harvard University for charitably building a state-of-the-art nuclear medicine and oncology center to help with breast cancer diagnosis and treatment in in Bridgetown, Barbados. She will receive the award on February 28. (Harvard Gazette)
2. Is migraine-focused acupuncture the new thing in the health world?
A new study suggests that migraine sufferers may want to turn to acupuncture, as the treatment has been found to potentially reduce a person's migraine frequency and prevent attacks from occurring. Published in the journal JAMA Internal Medicine, a group of Chinese scientists found that acupuncture "significantly reduced" the frequency of attacks for those suffering from migraines without auras. (Science Of Us)
3. Transgender teens' bathroom rights in schools are repealed.
President Trump went against his own secretary of education to rescind protections that allow teenagers to use the bathroom that corresponds to their gender identity. If you feel strongly about protecting the rights of these teens, you can call up your senator and let them know. (NYT)
4. Could exercise be bad for men's sex lives?
A survey of 1,100 active men found a correlation between intense exercise and low libido. While the study did not examine the causes of the association, researchers speculate that fatigue and lower levels of testosterone may be to blame. (NYT)
5. NASA discovered a new solar system with seven Earth-size planets orbiting around a dwarf star.
We're totally nerding out. There are a few things that make this particularly exciting. First, this system is 40 light-years away...relatively close, in space terms. Second, one or more of these planets is the right temperature to support water. Which—you guessed it—could mean aliens! Stay tuned. (NYT)
6. There's a new kind of lotion, and it's made from microbes.
People with eczema seem to have less protective bacterial strains on their skin than healthy people—which could be a contributing factor to the skin condition. To test this theory, researchers isolated beneficial microbes, sequenced their genomes, grew them in a lab, and created a probiotic cream to test on eczema patients. (The Atlantic)
7. Oh, the secrets your pee can share.
Want to know more about your health? Urine luck (hardee-har-har): A recent study highlighted a urine test that can recognize the chemical compounds produced when the body breaks down meat, fish, vegetables, and more. It can also tell how much fat, fiber, and sugar a person has eaten and will likely be used by doctors in the future to get a much better gauge on patients' consumption. (Science of Us)
8. This indoor farm startup could represent the future of food.
Bowery, a vertical farm in New Jersey, is growing what has been dubbed the "world's first post-organic produce." By using new technologies to grow food indoors without the use of chemicals, the farm's owner claims his space is 100 times more productive per square foot than traditional farms. (Fast CoExist)