Amanda Chantal Bacon has been at the forefront of the high-vibe living movement's stratospheric rise, one built on a philosophy that to thrive in today's society we need to invest in our greatest asset: our health—when it comes to an inner glow, I'll definitely have what she's having. As founder of Moon Juice, Bacon has built her business around what she calls "plant-sourced alchemy," which is found in chromatic abundance in her three legendary superfood shops in Los Angeles (one is currently on the horizon in NYC, yippee!) and her first cookbook (she's a chef to boot, too), The Moon Juice Cookbook: Cosmic Alchemy for a Thriving Body, Beauty, and Consciousness.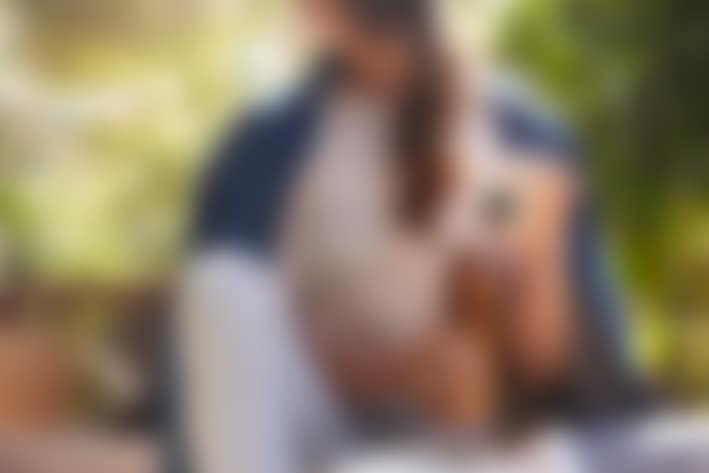 Bacon's potions-and-lotions emporium, has been serving "Dusts"—colorfully packaged combinations of Chinese herbs—and cult-favorite pantry items (hello chile and chili dried mango) since 2012, when she opened her first juice bar in Venice Beach. It resonated profoundly with women looking to take charge of their own health and find balance in their lives. And since then, there's little the wellness entrepreneur hasn't been doing to help advance the conversation around nourishing beauty from within (in her cookbook there are 30 pages dedicated to gut-healing probiotics and fermented foods alone). So, whether that's bags of skin-fortifying activated almonds, or protein powders made from adaptogenic superfoods, Bacon's MO is a highly individualized practice.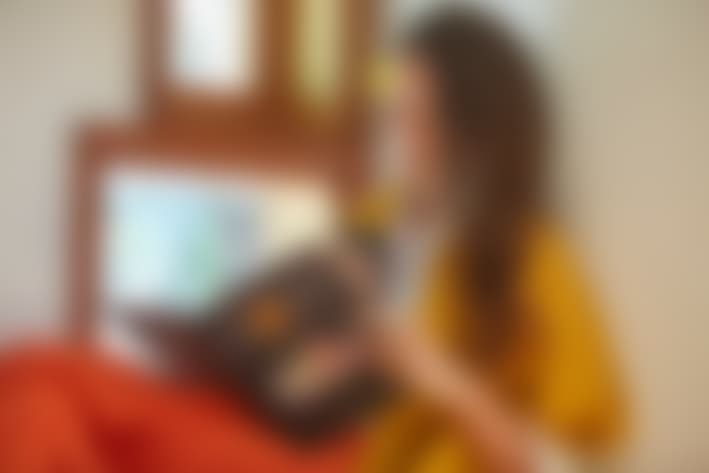 With an influx of young, urban, professional women keen to delve deep into their health and wellness, Bacon is truly the purveyor of high-vibe living. Here, her simple, yet powerful, inside-out beauty, style, and well-being revelations.
KJ: What was your first big opportunity?

ACB: I got asked to join the Olympic gymnastic pre-team when I was little...life had another plan for me, though!
KJ: What are your must-have products of the moment?
The Kindara Fertility app, Moon Juice Power Dust ($30), and T-fal Teflon-Free Non-Stick Pan ($21.93)
KJ: What's your best beauty tip?

ACB: Love and respect your vehicle in this life.
KJ: What makes you happy?
ACB: Being alone but also making out with my love.
KJ: What vitamins do you take?
Thorne Research Vitamin D-5000 ($13.29), Dr Mercola Krill Oil Capsules ($78.97), pregnenolone.
KJ: What tea do you drink?
ACB: Organic India Tulsi Sweet Rose Tea ($6.55).
KJ: Where do you like to work out?
ACB: I actually really prefer to briskly walk for 45 minutes when I can.
KJ: Who's your mentor and why?

ACB: I've been blessed with many in several different fields, but right now I'm really appreciating the mentorship from Greg Renker and Michelle Taylor, who have become investors and board members...when it comes to scaling a business they've seen it all.
KJ: Skin care tip we would be surprised to know?
ACB: Not a tip, but a preference, to not wear sunscreen and get a comfortable dose of sunshine.
KJ: Favorite health store?

ACB: Rainbow Grocery COOP in San Francisco.
KJ: How do you look after yourself when you're stressed?
ACB: Acupuncture, adaptogens, meditation, sleep, and vitamin shots.
KJ: Favorite snack?
ACB: I like to make a warm protein shake with Moon Juice Vanilla Mushroom Protein ($35) which is loaded with adaptogens and maybe an avocado, too.
KJ: Do you do DIY beauty? What's your best recipe?
ACB: Honey and pearl powder on my face at night.
KJ: Do you diet?
ACB: No, but I will cut out sugars and grains when I feel foggy and icky.
KJ: Moment in life that changed everything?

ACB: My son crawling out of me and looking me straight in the eye.
KJ: Where do you buy your eco-conscious fashion?
ACB: Oroboro, a boutique and art space in Williamsburg [Brooklyn] dedicated to supporting authentic creative expression, sustainability, and individuality.
KJ: What's your most prized talisman and why?
ACB: A giant Ganesh that I got shipped home from India on a boat; he's got my back.
KJ: Wellness prediction for 2017?
ACB: Adaptogenic everything and endocrine rehabilitating.
KJ: Favorite flower?
ACB: Rose.
KJ: Favorite fashion icon?
ACB: Linda McCartney.
KJ: Favorite athleisure brand?
ACB: Outdoor Voices.
KJ: What does style mean to you?
ACB: Natural instincts.
KJ: Favorite Saturday morning activity?
ACB: Sex and love.
KJ: What does wellness mean to you?
ACB: Being comfortable and connected to source.
KJ: What is the first thing you do in the morning?
ACB: Listen for the birds.
KJ: What is the one thing you do every day without fail?
ACB: Say goodnight to the sky.