The One Tiny Thing That Made Me Better At Meditation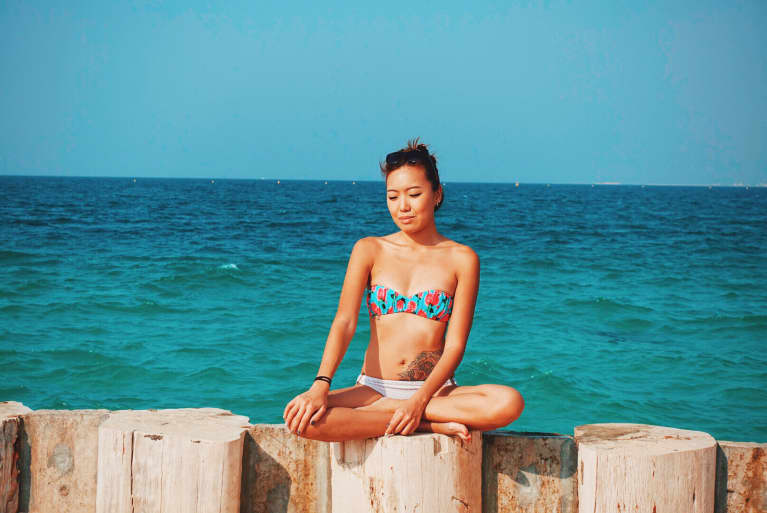 This morning's routine is no different from yesterday's. 5:30 a.m. and the alarm goes off. A steaming hot shower accompanied by high notes of Michael Jackson's "Billie Jean." The girlfriend telling me to stick to my day job. My daily morning mental exercise—meditation.
Before I close my eyes, I reflect on my intention. I say to myself, "Julio, what is the motivation for your meditation sit this morning?" I want to be present. I want to cultivate mindfulness in my life to be able to balance work and personal life better in the chaos of NYC. I want to teach meditation because it has profoundly helped me.
I ensure my posture is correct. Please gluteus, don't go completely numb on me again! I acknowledge a potential distraction—a blow dryer on full blast in the bathroom. I set the timer on my phone for 25 minutes. Let's do this.
At first, the meditation is a bit of a challenge. My mind wanders off from my breath to several thoughts: how unproductive yesterday was. How I will not allow today to be the same. The tower of dirty clothes in the corner of my room.
Between the laundry list of thoughts, I recognize I have lost my breath and return to it. Over time, the meditation is still a bit of a challenge for me. I get frustrated and impatient. I open my eyes to relieve the overwhelming sense of anxiousness. Thirty-two seconds left on the timer. Come on Julio, you almost made it!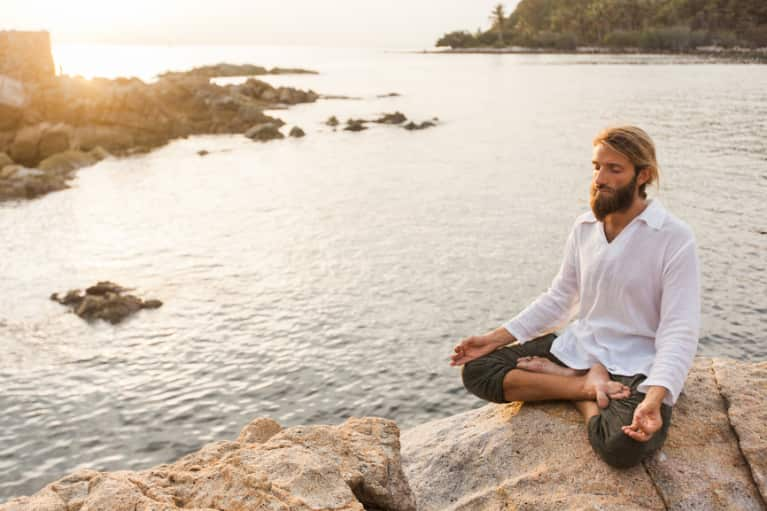 Under the guidance of Charlie Knoles, I'm enrolled in mindbodygreen's teacher training program. I take out a few hours each day to practice the online instruction as well as read extra material. Charlie had recommended a list of books to complement the online learning. From talking to others, I went with John Yates' Mind Illuminated.
Between Charlie Knoles and Culadasa (John Yates), I've been doing a lot of meditating recently. The frequent and lengthy meditation sits have challenged my diligence and motivation. There are times when my mind is calm and times when it doesn't stop racing like the Energizer Bunny. This sense of progress and setback has been discouraging.
One day, after reading and practicing teaching from both teachers, I had an epiphany. During a video, Charlie stated, "The most important and fundamental experience in present moment awareness is what I refer to as 'the return.' The return is the exact moment when I recognized my mind had wandered to the laundry and returned to the breath." He stresses the importance of this repeated cycle of veering off and coming back. It is the way we develop the muscle of being present.
Culadasa has a similar perspective on the significance of the return. "By valuing this moment, you're training the mind through positive reinforcement to wake you up more quickly in the future." He explains that we can train our mind like we train a pet. To be effective in our progress, we must reinforce the positive behaviors.
I thought, if this moment is SO important, how can I celebrate and cherish the return? What could I do to help my brain recognize that noticing when I wandered off was a special moment?
Why not smile every time I recognized my mind veered off course? I have always found that if I'm a bit down, smiling helps. It's been proven too!
I decided to try this out for a week and found that it became easier to meditate. I noticed I did not stop the timer once. I did not feel frustrated if my mind wandered. I became more excited when those "aha" moments occurred.
Though this worked for me, it may not work for everyone. From the teachings, the real take-away is that these moments are important and a time to celebrate. Give yourself a pat on the back when you recognize your mind has wandered!