5 Ways To Manifest Positive Vibes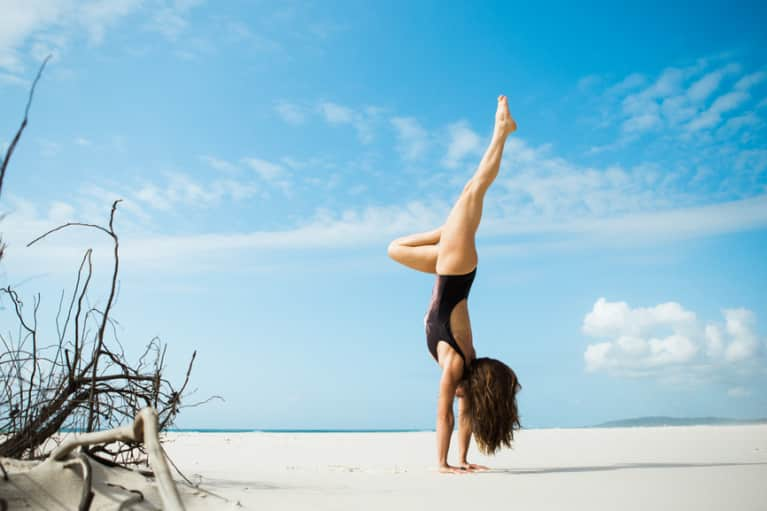 A positive vibe is a healthy emotional state that you have complete control over. Your vibe, your choice, your best self. Sounds empowering, doesn't it? Positive vibes are not just exclusive to your thoughts; those vibes are meant to be communicated and felt by others. Research consistently shows that positive actions build better skills, boost immune function, and improve work outcomes.
Here are five ways to manifest your positive vibes daily.
It is tempting to hit snooze and try to catch a few more Z's before the start of your epic day. However, a better way to say good morning to yourself is by doing yoga. If one snooze is 10 minutes, use those 10 minutes for your five go-to yoga poses. Lay your mat out the night before as a motivating reminder. Yoga will switch you on, energizing your body, and soon enough you will be ditching the snooze button. There is a positive difference in mood after practicing yoga versus frantically rushing out the door. Yoga sets the tone for the day, manifesting your positive vibes, and translating them into productivity.
Sounds pretty obvious, but seriously—where are you? Maybe you are at home, on the train, or sitting in your office. Fair enough, but think even bigger. Consider this as an answer: I am at home, brewing the most delicious cup of coffee as I read. My kitchen smells amazing because I recently lit up a lavender candle.
Where you are is bigger than your initial, instinctive thought. When you connect with where you are, positive vibes translate, and you appreciate the environment even more. You can exist in a positive state more deeply when you understand all the amazing things your surroundings are doing for YOU. Appreciate the small things with 100 percent positive vibes. What an experience! So go ahead and write down everything that you can think of that describes where you are. From location, to what you see, to emotion, age, job, relationships, and words that describe you. Get it all out.
3. Positivity is the new caffeine.
Need a boost? Positive vibes are the new cup of joe, herbal tea, matcha latte, or turmeric milk drink. Keep a cup at your desk filled with small notes of positive sayings. Take time throughout the day to read and enjoy the motivation! Similar to the enjoyment you get from taking a sip of your favorite drink. A positive mood will increase the levels of dopamine in the brain. Dopamine is a neurotransmitter associated with the pleasure centers of the brain. It is responsible for feelings related to love, joy, pleasure, reward, and motivation. Motivation fuels our energy levels and gets us to work hard on those life goals.
4. Build. Literally build something.
All extracurricular activities should not start and end at the gym. While exercise is vital to positive vibes, creating is just as substantial. Think about what you have always wanted to make. A vision board is certainly a go-to, but it can also be a new recipe, knit a hat, plant a new tree, or try a vegetable garden. Associate your positive thinking with the construction of something new. Condition your mind to link positivity with new successful experiences. This helps to eliminate fear and negative self-talk, which are huge obstacles to overcome when trying new things. Build and show yourself that new accomplishments are indeed achievable, and keep building higher.
5. You don't have to do it alone.
Be comfortable with the idea that you don't have to do it alone. We have heard the saying "Your vibe attracts your tribe." So spend time building your tribe. A wellness event is a great place to meet people who are invested in the mind-body connection. As individuals we should plan to be a part of approaches that focus on increasing positive cognition and well-being. Having a positive outlook enables you to cope better with stressful situations, which reduces the harmful health effects of stress on your body. A wellness retreat is also a safe place to manifest your positivity and get in a great workout!