Should You Let Your Child Choose Their Own Faith?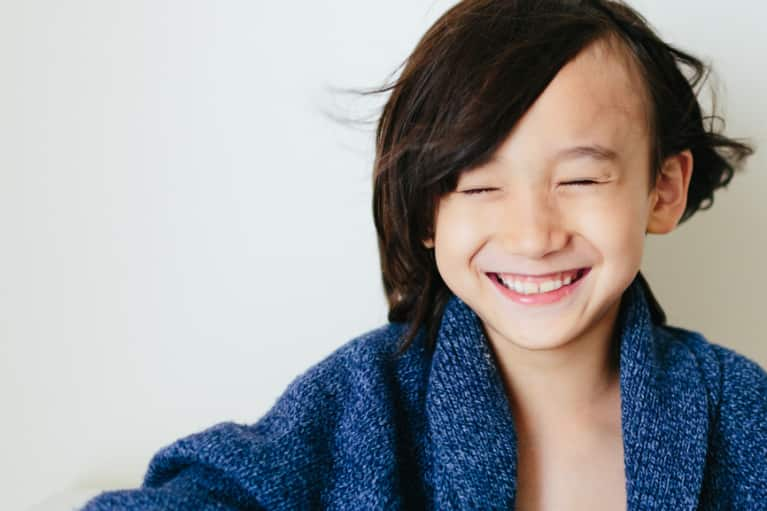 Parenting is all about making choices. From choosing to bring a child into this world to choosing their name, clothes, being responsible for their food, school, and almost anything else, there's a truckload of decisions you'll have to make for them. All of this, of course, up until they become "grownups." Things such as language, family, and country don't even feature into "choices." But what about faith and beliefs? Do you also make that choice for your children?
According to a survey, replies to a question on whether parents should choose a child's religion provided a very interesting take. Although this is slightly different from freedom of religion, the numbers will put some things into perspective. Seventeen percent of the respondents felt that parents have the right to make that choice, but a mind-boggling 83 percent felt otherwise. That brings us to the topic of faith.
If you want to allow your child to make that choice, these are points you should keep in mind.
Here, it's essential to understand that faith and religion are two different things. While a child may follow a certain religion, his or her faith and beliefs may be different. Essentially, even discipline and family rules are a different entity. No matter what kind of parenting style you follow, every house has spoken and unspoken rules. For example, just because you have decided to allow your child to choose their faith doesn't mean that they choose not to adhere to basic rules such as cleaning their plates or not wasting food. It's important to understand this difference clearly, because the decision to give your child the freedom of choosing a faith may not be easy.
Let's explore faith and beliefs.
These are things that shape your personality. As a parent, it's completely fine if your child and you have beliefs that are poles apart. In fact, that is something that will act as an evidence of the freedom your child has. For example, if your family consumes non-vegetarian food, it isn't mandatory for your children to have the same habits. If your child likes it, it's great, but if your child believes that killing animals and eating flesh is not good, let them be. That's their belief, and since you have given them that choice, let them exercise it.
Another aspect of giving this freedom is not just letting them be on their own. Allowing your child to choose a faith or belief doesn't mean you leave them in a vacuum. Children are born with a mind that is a clean slate—tabula rasa—therefore, the vacuum will just leave them confused and seeking answers elsewhere.
Before you let your child make any major decisions for themselves, you must first teach your child the art of reasoning and the importance of logic. This forms the basis of how they'll make decisions.
Give your children the exposure to different faiths and even religions. Let them get a thorough understanding before they take the plunge. Give them a balanced and basic understanding of what faith actually is. Stories of your families during meals will help them get a better perspective. Having open conversations helps. Tell them what your beliefs are and allow them to ask you questions, answering without being judgmental. There's a fine line between sharing your beliefs and enforcing them, so be aware.
It's in these times that you have to remember to step back when necessary. Restricting your children to your own faith truncates their growth as an individual. You gave birth to them, and you're raising them, which is great, but here's where you have to understand the concept of identity.
There are two kinds: vertical identity, which stems from the parent to the child, and horizontal identity, which is derived from individual choices. While religion is a part of vertical identity, choices such as going vegetarian or vegan constitute the horizontal. While culture is vertical, beliefs are horizontal. If you want your child to choose their beliefs, it's essential that you avoid making it a part of their vertical identity.
When you make the decision of allowing your child to choose their beliefs, here are some points to remember:
Beliefs don't need to be hereditary.
Society's ideas about what to believe or not to believe are irrelevant.
Forced faith is an oxymoron. Let them decide what they believe.
This is a big decision and a personal one. There's no time frame. Be patient.
Having said that, this is also a big decision on your part. Allowing your children to make that choice is a bold move, and it comes with a plethora of positive outcomes. Your children will be more inquisitive. They'll learn a lot. They'll also be decisive. Their decisions will be steered not just by strong personal choices but also by logic and reasoning. Their personalities tend to be stronger as well. Even as the thin lines between different religions are blurred by intercultural dynamics, beliefs will remain strong. If you decide to let your child choose their belief system, let the process be an enlightening one rather than a confusing or scary one.