7 Things You Need To Know Today (February 17)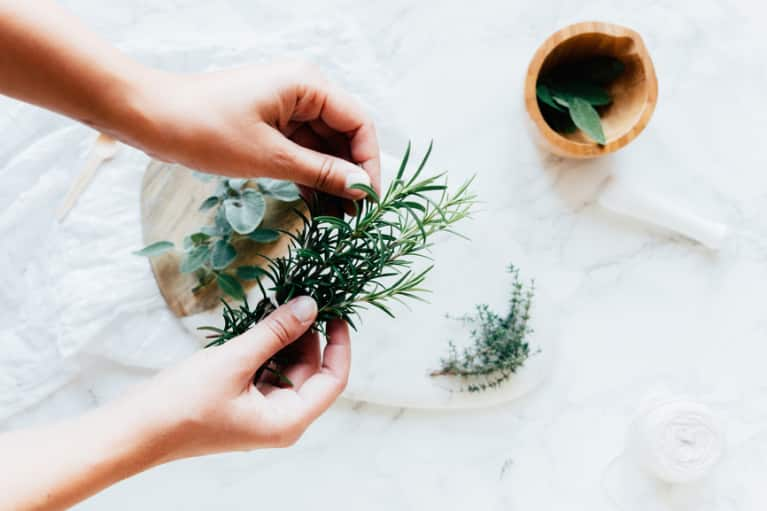 February 17, 2017 — 10:35 AM
1. There might be a new treatment for cancer, and it smells amazing.
A recent study tested the effects of rosemary extract—which is known for its antioxidant properties—on liver cells. Results showed that it was able to up-regulate certain pathways and regulatory proteins that are important in protecting cells from acute and chronic injury, which is important in cancer prevention. (Evidence-Based Complementary And Alternative Medicine)
2. This man wants to turn your food scraps into energy.
An awesome experiment is unfolding 60 miles east of Manhattan in a Long Island City dump. American Organic Energy is setting out to turn New Yorkers' food scraps into clean energy using an anaerobic digester that breaks down food into methane gas and carbon dioxide that can be burned to generate electricity. Less food waste and more clean energy? That's what we call a win-win. (NYT)
3. Orlando's Pro Bowl Kiss Cam made a powerful statement about love.
Using footage from the Pro Bowl, the NFL and the Ad Council created a beautiful PSA about the boundary-dissolving power of love. Featuring families, friends, and couples of all ethnicities, ages, and genders, the video reminds us that love is for everyone—no questions asked. (USA Today)
4. You can officially blame your mom for your chocolate habit.
A new study has found that pregnant mice, when exposed to BPA, give birth to babies who have a harder time determining their satiety. Typically, eight days after birth, a surge of leptin is released in the brain, which helps set up the circuitry that determines feelings of fullness later in life, but with BPA-babies, this surge never happens. "Once you miss that critical period, you can't restore it," notes the study author. All the more reason to send your parents your therapy check. (Popular Science)
5. America is very, very stressed out.
In October, the American Psychological Association released the results of a "Stress In America" survey (first launched in 2007) and found that 52 percent of Americans were stressed out about the election. Before the inauguration in January, Americans were polled again, and the results showed the first significant increase in stress since the poll launched. Yep, it's safe to say we're not as calm as we used to be. (Bloomberg)
6. Russell Simmons gives LA a new yoga experience.
And we're digging it. In the heart of West Hollywood, everyone's favorite happy vegan, Russell Simmons, has brought his lifelong passion for yoga to fruition. Aptly named Tantris, the 8,000-square-foot Sunset Strip wellness center is an all-inclusive yoga hot spot with thoughtful design. The space includes a grand staircase (with Sanskrit quotes on every other step), carefully curated art, and ancient yoga relics, as well as a devotional wall. The playlist might be the best part, with a wide variety of artists (think Kanye and Krishna Das) ushering you through each challenging pose. And rumor has it…Russell attends at least twice a day. (Rue Daily)
7. Would you ever take LSD... before work?
The latest trend in Silicon Valley is "microdosing" on psychedelics—or in other words, taking a very small amount of a drug to enhance creativity on the job. Does it work? Some studies say yes, because it allows the brain to work differently, but that research is largely self-reported, not double-blind. Also, you run the risk of getting caught with substances that are—last time we checked—illegal. Minor detail. (PsyPost)