Denim addicts: Be prepared to go nuts. The original androgynous utility staple has manifested a new crop of feel-good brand, and you don't need to be a jeans fanatic to know that this denim is a core tenant of high-vibe dressing—and it's downright democratic. The reason for denim's mainstay status is rooted in the fact that there's a wash, cut, and rinse for absolutely everyone out there, no matter your length of leg, size of hip, or baggy/skinny-fit preference.
Right now the offering of denim is more diverse than ever, at every price point—and incorporating important ecological issues, such as the selvedge vs. distressed debate (selvedge simply refers to denim woven on a shuttle loom, a piece of equipment common in America before modern jet looms proliferated in the sixties). Globally, denim production adds up to 4bn metres per year, 60% of it made in Asia (mostly in China). Jeans are usually constructed from non-organic, non-sustainable cotton, which means pesticides, a gargantuan amount of water, trade injustice and exploitation. Fugitive Denim: a Moving Story of People and Pants in the Borderless World of Global Trade by Rachel Synder is an insightful read if you're looking to delve deeper. As are the histories of companies like these, striving to make a real difference.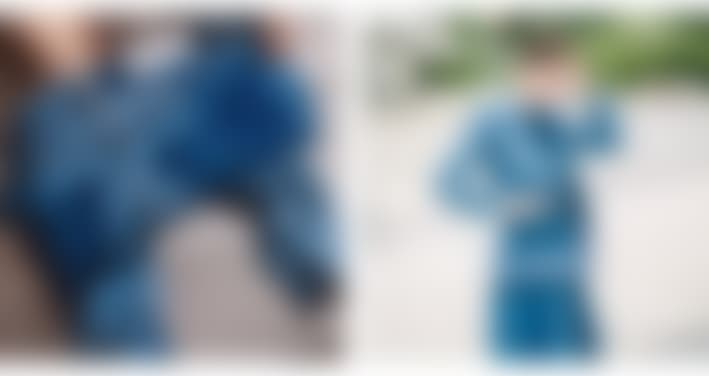 Re/Done
When Re/Done launched in 2014, the brand's equation was simple: Take apart the best vintage Levi's jeans and resew them in silhouettes modern girls will love. In the two years since, the label has grown exponentially, offering up a T-shirt range with Hanes, a constant stream of new styles, and a series of street-style collaborations. Founders Sean Barron and Jamie Mazur manufacture the jeans in LA, using water conserving methods and no harsh chemicals. FYI: Quantities will always be limited since each pair is handpicked, hand cut, and distinctly one of a kind!
Noorism
Noorism is an upcycle brand focused on taking apart old jeans and using the pieces to create new items of clothing and accessories. Founder Noor Zakka made her denim dream come true in 2015 after being disheartened by the volume of poorly-made, practically disposable clothes produced by the fashion industry. The FIT graduate has designed for Zac Posen, Tahari and Ellen Tracy, and now works out of her Brooklyn-based studio which is committed to creating high quality clothing and accessories that are produced in safe working conditions. Noorism also donates $5 to charity: water for every item purchased.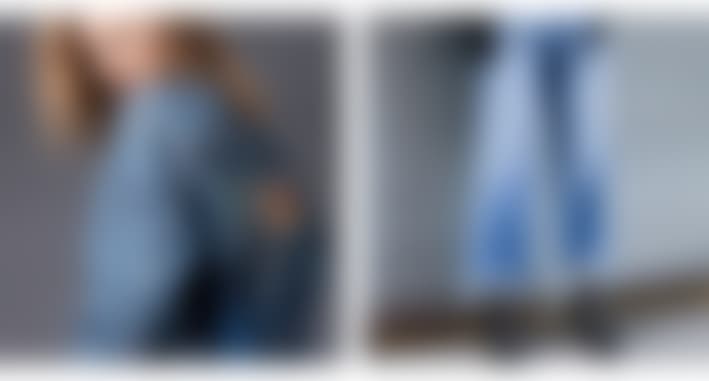 Rialto Project
Everyone's favorite back-to-school wear has got a serious upgrade courtesy of denim DIY master, Erin Feniger of Rialto Jean Project. If you have yet to hear of RJP, fear not, we'll fill you in: The eco-friendly—all the denim is sourced second hand—and philanthropic brand (proceeds from each pair of sale benefits Children's Hospital Los Angeles and New York Presbyterian Child Life Services) features hand-painted denim pieces, created by Feniger herself.
DL1961
DL1961 is a thoughtful company in the way they go about creating denim—the denim brand relies on an unique "confection" of fibers that cuts the processing time in half and uses half the dye, half the water, and half the energy that it takes to produce traditional denim. The label has also developed an on-site filtration system that purifies the wastewater until it's potable, a combination of eco-friendly practice and technology that we're totally intrigued by.