How To Become A Savvier Patient & Take Control Of Your Own Health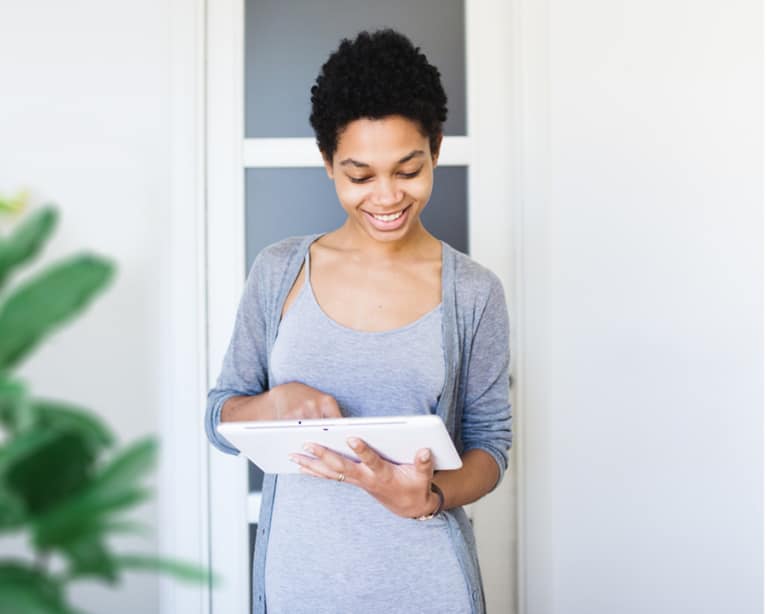 Imagine that you receive a letter in the mail stating that "in order to retain your right to freedom of speech, you will be billed $10,000 per year, every year, for the rest of your life." You would be, understandably, outraged. Freedom of speech in America is precious, something Americans have waged wars to defend, something we now view as a basic right—with no financial cost required. It should be free and available to everyone regardless of religion, color, political leanings, or income.
Is staying healthy a human right?
Being healthy means living free of common health conditions such as high blood pressure, high cholesterol, heartburn, irritable bowel syndrome, migraine headaches, skin rashes, joint pain, and hundreds of other health conditions. And while these chronic conditions are typically not catastrophic or immediately life-threatening, they do compose the majority of health struggles for many people while also eating up the majority of health care dollars.
Most money spent in health care is not for transplanting livers or treating leukemia; it's spent on much more common though less dramatic "diseases of lifestyle"—think of the $8 billion spent every year on statin cholesterol drugs, or the $20 billion for stomach acid-blocking drugs, or the $11 billion for injectable inflammatory drugs. This $3-trillion per year ($10,000 per American) burden, growing every year, is unsustainable, now consuming an unprecedented 17.5 percent of U.S. Gross Domestic Product (GDP).
What if health care looked like this...
But what if it wasn't this way; what if health care was focused on providing inexpensive, accessible solutions that were made available to all individuals? Doctor visits would consist of a detailed assessment of your eating habits, lifestyle, chemical exposures, nutrient deficiencies, emotional status, and other real health issues. This isn't some utopian vision; a robust and functioning health care system focused on promoting real health—not profit—is well within our means.
But health care needs to go through a revolution and, like all revolutions, the people are the most powerful weapon there is. I call this revolution becoming "Undoctored." Here are six easy steps to take control of your own health and stay well for life:
1. Identify your weak areas.
Familiarize yourself with information online about your issues and find online forums that address those issues. About a third of Americans have used the internet to self-diagnose illness as of 2013. That number is growing. There is a wealth of information online provided by people who have gone through similar health journeys as you. Check out sites like patientslifeme.com and Curetogether.com.
Reflect on a time when humans lived relatively free of chronic disease and ate the foods we are adapted to eat, not the foods we are told to eat by government policy or by food manufacturers. Focus on eating real food and cut out all processed foods and sugar.
Humans are not adapted to eating grains and seeds of grasses, which only became a staple of the human diet in the past 10,000 years. De-grain the kitchen of obvious and hidden sources of wheat and other grains. Embrace fats. Get over your fat phobia instilled by decades of useless dietary advice. Unlike grains, humans have been eating fats for as long as there have been humans around. Limit net carbs to no more than 15 grams per meal but eat until you're satisfied—because I advise my patients never to limit calories, only carbs.
4. Take advantage of technology.
Start to make use of all the new consumer home health tools to monitor your own health and food intake. Use a smartphone app, a nutritional analysis website, or an old-fashioned carb-counting handbook to manage your carb intake. There are apps and at-home tests to monitor blood sugar. You can also take your oral temperature as soon as you wake up to gauge thyroid status (normal is 97.3ºF) and start using a sleep monitoring app or device to assess sleep quality and wake you up at the ideal point in your sleep cycle to improve daytime alertness.
5. Demystify supplements.
Figure out which supplements you might need to correct deficiencies. Nearly all of us are deficient in vitamin D. Also, the human diet used to be much heavier in omega-3 fatty acids. Are you getting enough? Then there's magnesium, zinc, iron, B12, and folate: all important to maintain health but often missing from our modern diets.
6. Stand up for yourself.
Become "Undoctored" from dictatorial, paternalistic practitioners who are all too common. Instead, find a doctor who will become your health advocate. Your doctor should be your sympathetic partner in the quest for better health, not someone who persuades you to take expensive drugs and treatments.
Sickness is not the enemy of the health care system—healthy people are. If everyone was healthy, there would no longer be a need for the gargantuan for-profit health care system. Billion-dollar hospital systems would deflate, seven-figure physician incomes would shrink, the bottom line of Big Pharma and medical device industries would plummet—and their loss is your gain. The resultant cost savings, not to mention freedom from hassles and unintended adverse effects, would be huge. Not millions of dollars, but hundreds of billions of dollars.
The Undoctored revolution is coming. More and more Americans are rejecting a health care system that puts profit over people. The sooner we wake up to the fact that better health is not an expensive commodity but rather comes from the knowledge that it is free for everyone's benefit, the sooner we can break free from our broken system and reclaim good health.