Got Back Pain? These Are The Best & Worst Treatments
mbg Health Contributor
By Gretchen Lidicker, M.S.
mbg Health Contributor
Gretchen Lidicker earned her master's degree in physiology with a focus on alternative medicine from Georgetown University. She is the author of "CBD Oil Everyday Secrets" and "Magnesium Everyday Secrets."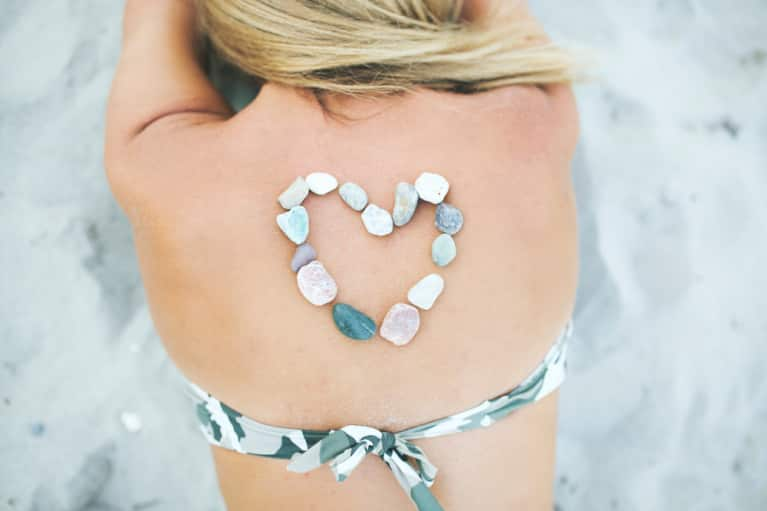 February 15, 2017 — 16:00 PM
The American College of Physicians just released new guidelines on low back pain treatments that are causing doctors, patients, and researchers to rethink their strategy completely. These new recommendations say that the worst thing for back pain is rest, the best thing is patience, and all the treatments in between don't really make much of a difference at all.
Back pain is easy to get, but hard to fix.
Did you know that back pain is one of the most common reasons people go to the doctor? Even more surprising is that most Americans have had symptoms of low back pain at least once in the last three months—causing employees to miss work, lowering the productivity of companies, and costing our healthcare system billions of dollars each year on treatments (like highly-addictive opioids) that aren't really that effective and can do more harm than good. In other words, lower back pain can be, well—a huge pain.
Why a gentler approach is gaining traction.
In these new guidelines, published in the Annals of Internal Medicine, experts say that basically any non-drug treatment should be explored before considering pharmaceutical or oven over-the-counter medications. This includes exercise, acupuncture, massage therapy and yoga. There's no doubt that this change in thinking has a lot to do with the current opioid epidemic facing many countries around the world. Because frequently, addiction begins with a simple prescription for something like acute back pain.
The guidelines dive pretty deep, saying that steroid injections and acetaminophen (Tylenol) are not good courses of action because they are no better than placebo. Even an M.R.I is discouraged because the images can show abnormalities in the spine that are often blamed for the pain, but actually have nothing to do with it.
So, what's the best treatment for back pain?
The best treatment for back pain is time. Essentially, it will get better eventually no matter what you do. Most of the time it doesn't even warrant a trip to the doctor and it definitely doesn't justify a painkiller prescription that could lead to a lifetime of addiction. The worst thing you can do for your back pain? Rest. Apparently, staying active and continuing with your normal routine is absolutely critical in the healing process.
It's important to note that these guidelines are about managing pain and not curing it. Nonetheless, it's encouraging to see big organization like the American College of Physicians being proactive about the opioid epidemic and encouraging a more mindful approach. And hopefully, insurance companies will follow suite and start helping to cover some of these gentler, more responsible options.