7 Things You Need To Know Today (February 15)
mbg Health Contributor
By Gretchen Lidicker, M.S.
mbg Health Contributor
Gretchen Lidicker earned her master's degree in physiology with a focus on alternative medicine from Georgetown University. She is the author of "CBD Oil Everyday Secrets" and "Magnesium Everyday Secrets."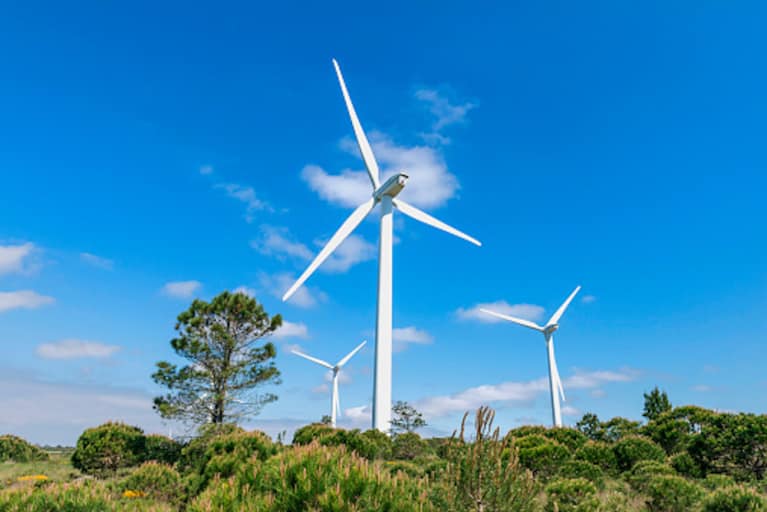 1. In Portugal, they're mapping out a new kind of energy grid.
Perdigão is poised to become the most detailed wind-mapping project on record. The five-month reconnaissance of the wind patterns on the hills of eastern Portugal is going to help researchers strategically place turbines for maximum alternative energy generation. (Scientific American)
2. Are really good-looking people destined for happiness?
Depends on just how good-looking you are, research shows. Old research that assessed happiness of exceedingly beautiful models was lower than average because they were valued for their looks and nothing else. Newer research shows that above-average "normal" good-looking people are a bit happier, however, as they tend to get paid more, feel more at ease, and more in control of their own lives. (Psychology Today)
3. You can't truly say you're a chocolate expert without this.
Finally, an education program we can all get behind. The University of the West of England has announced a fully funded Ph.D. program in "Metagenomic Studies of the Microbiota of Fermented Cacao Beans – Application for the Chocolate Industry"—or, put more simply, chocolate. The program covers the DNA of chocolate, fermentation, and more, with (hopefully) plenty of tasting to boot. (Food and Wine)
4. There's a really good reason you question your identity when a relationship ends.
When we're in healthy relationships, the things we share with our partner begin to expand our worldview and open us up to new ways of defining ourselves. When we lose that relationship, we have to reassess all the things that we opened ourselves up to for that person and determine whether or not those things are truly ours or not. (Science Of Us)
5. Here's one more reason to exercise.
We all know regular exercise is important when it comes to happiness, living longer, and staying at a healthy weight. But according to new research, exercise may also enhance vision. "We show that increased activation—what we call arousal—changes how information is represented, and it's much more selective," study co-author Barry Giesbrecht said. (PsyPost)
6. French Vogue makes history with first transgender cover model.
History made! For the first time ever, Vogue Paris put a transgender model, Brazilian beauty Valentina Sampaio, on its cover. The French fashion bible chose Sampaio to cover its March 2017 issue—the second-biggest cover of the year for any fashion magazine. The tagline reads, "Transgender beauty: How they're turning the world upside down." We can only hope for more fashion spreads like this on our side of the Atlantic. (Refinery 29)