The Ultimate Valentine's Day Love Story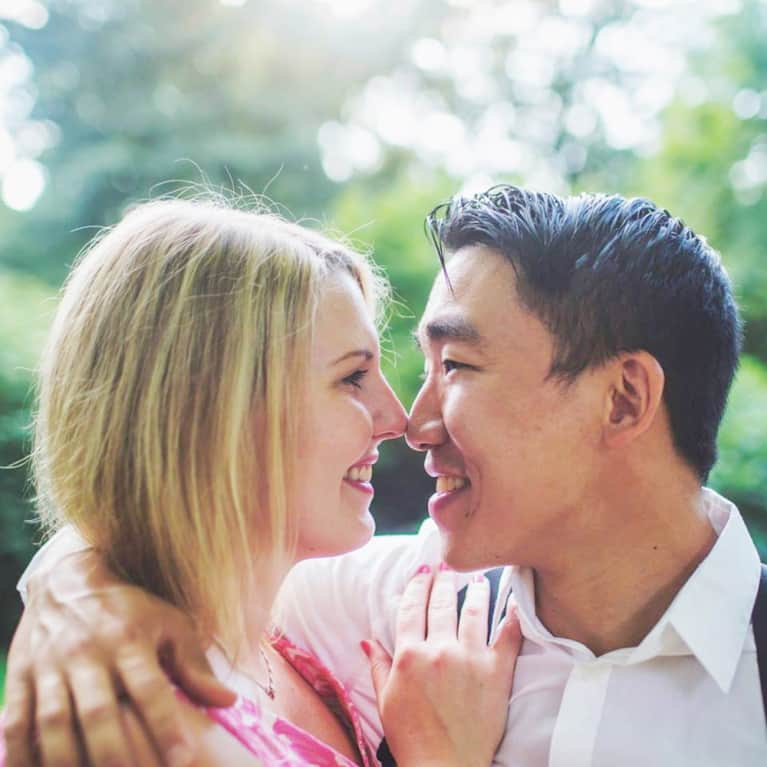 Today, Daybreaker launches its Community and Content channel, Morning Mischief, with the most epic wedding proposal video of all time. The video in this post is Daybreaker's gift to Joseph and Julia, two of their most loyal community members.
In celebration of Valentine's Day, the launch of Morning Mischief and this video's launch to the world, we invited Joseph to share the full love story that sparked the mischief...
When I was trying to decide how to start this article, my now-fiancée Julia offered up her favorite quote about marriage, by Supreme Court Justice Kennedy from the 2015 case on gay marriage, Obergefell v. Hodges. (I'm actually the lawyer in this relationship. She just happens to be obsessed with the Supreme Court.)
"No union is more profound than marriage, for it embodies the highest ideals of love, fidelity, devotion, sacrifice, and family. In forming a marital union, two people become something greater than once they were."
And that's exactly why I asked Julia to marry me. Together, we are something greater than we once were. Since we first met on a New York City subway F train on a cold January night in 2014, we've accomplished more of our life goals than either of us had in our lives before that.
Take our health and fitness, for example. With my encouragement and accountability, I supported Julia in losing nearly 20 pounds and three pants sizes over two years ago. Her new shape gave her the confidence to pursue pole-dancing and aerial silks, an exercise routine that allows her to fully express herself and stay fit. Julia's focus on her health inspired me to be in the best shape of my life. I can now hold a plank for five minutes straight, do 125 pushups in a row, and do a flagpole (my body parallel to the ground while holding onto a pole with my arms outstretched).
Without Julia, I would still be working at a boring law firm instead of calling the shots in my life. We have designed our lives such that we spend 90 percent of our time together (seriously, we usually work directly across from each other) and can travel whenever and wherever we want. We started a nonprofit organization focused on ending street harassment by engaging men to be part of the solution.
With her support, I started my own real estate firm and am publishing a (soon-to-be) best-selling book (fittingly titled Stop Masturbating and Start Living). I don't say this to brag but rather to show what is possible when two people dedicate themselves to each other fully and completely.
Julia's enthusiasm for early mornings (I'm NOT a morning person) also led us to discover the fantastic community and lifestyle that is Daybreaker, the early-morning, sober dance party that has changed thousands of lives (including our own). We already loved dancing and costumes, but the authentic joy and community that Daybreaker embodies created a new outlet for our self-expression and a source of happiness.
Julia and I lead created lives—meaning we create and take responsibility for everything in our lives, from our careers to our thoughts and our feelings. From the very first 7 a.m. dance party, we knew that we had found a home of fun-loving, positive, and inspiring people that we wanted to be part of our lives. Since then, we've gone to almost every Daybreaker event that's happened—and brought over a hundred of our friends to join in the love with us.
So, how does that factor into the story of our love? Well, we're getting there.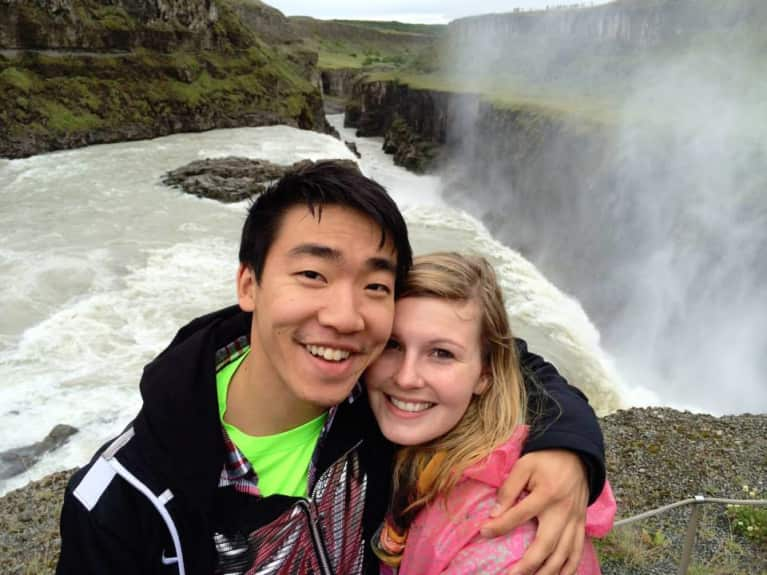 Fast-forward to June 2015. We're on a dirt road in Dali, India, and Julia is teaching me how to drive an electric scooter—or trying to, at least. I crashed into a concrete irrigation ditch surrounded by thick, razor-sharp thorn bushes. Julia took me home, patched me up, and we immediately picked our adventures again. A few hours later, I got hit with food poisoning.
By all accounts, this should have been one of the worst days of my life. And yet, it was in that moment, as I lay shivering, clutching my stomach on the bathroom floor of our hostel, that I looked up at the beautiful woman comforting me and knew she was the one. I would marry her.
The next step was planning the most magnificent, magical, and mischievous proposal ever. It needed to epitomize our relationship. So, I obviously thought, "What better proposal story than one that incorporates all the things we love?" In our case, that meant dancing (via a thousand-person flash mob), family and friends (whom I flew in for the occasion from across the country), and a creative expression of my love for her (I wrote an original song for her), which would all take place at one of our favorite shared events—Daybreaker.
The total joy, silliness, wellness, and love that characterizes our relationship is also what makes Daybreaker so special. And thanks to our friends at Daybreaker, we were fortunate enough to be able to catch the entire thing on camera.
Spoiler alert: She said yes! So, on May 19, 2017, we will take the next step in our lives together. That day, we will become husband and wife.
I am marrying Julia because she makes me a happier, healthier, and more successful person. I empower her to be present to enjoy each moment of life and support her in the amazing work she does in the world. But most of all, I am marrying Julia because together we become something greater than we once were, something that we hope inspires others and creates a world of love and peace.
Daybreaker is an early morning dance movement in 16 cities around the world and growing. To learn more about Daybreaker or to find where they're dancing next, click here.
Visit Morning Mischief, Daybreaker's Community and Content channel here, and sign up to have their weekly secret sauce for a life of love and mischief sent to your inbox every Sunday.