8 Things You Need To Know Today (February 10)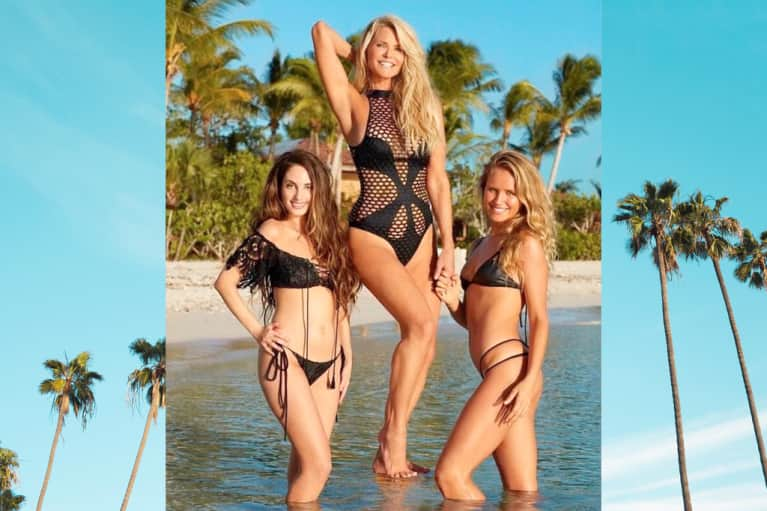 February 10, 2017 — 10:00 AM
1. Christie Brinkley poses for Sports Illustrated's swimsuit issue at 63.
The model thanked the magazine for sending a "powerful message" that women "do not come with an expiration date" after returning to the pages of the Sports Illustrated swimsuit issue at the age 63. SI said Brinkley is "out to prove that age is nothing more than a number." (The Washington Post)
2. Is kneeling the new standing?
If you're not quite ready to take the standing desk plunge but have read all the stories about sitting desks being an expressway to health problems, consider kneeling, with a new desk designed for millennials that's foldable, portable, and allows you to split the difference. (FastCoexist)
3. This new bill could demystify your cleaning products.
A new bill out of California requires manufacturers of cleaning products to disclose all of their ingredients, both on the label and online. If passed, the proposed Cleaning Product Right to Know Act would be the first of its kind in the United States. (EWG)
4. It's time to stock up on bread.
Good news, bread enthusiasts: A new study conducted out of Tufts University found that your avocado toast obsession may be good for your metabolism and calorie loss. There's a catch, though—it has to be whole grain, so don't think you can get away with eating the white stuff. (TuftsNow)
5. This is the happiest, most environmentally friendly country on Earth.
The World Economic Forum measures countries by life expectancy, well-being, environmental footprint, and inequality and found that Costa Rica's decision to eliminate its army entirely in 1949 to reallocate dollars to health and education is likely the reason for its ranking. Lo and behold, it's paying off! (EcoWatch)
6. Iceland is building itself a tropical geodesic dome.
While outside it's snowing, Icelanders can seek refuge in a renewably powered dome. Kept at a balmy 77 degrees and filled with an urban farm, restaurants, and hammocks, the dome in Reykjavik will rent spaces to businesses focused on health and sustainability. (FastCoExist)
7. Yoga probably shouldn't be your only workout.
We all know that yoga is great for flexibility and stress relief, but does it qualify as an aerobic workout? According to two new studies published in Complementary Therapies in Medicine, only some types of yoga require enough energy expenditure to provide aerobic benefits. (NYT)
8. Facebook is doubling the amount of bereavement leave guaranteed employees.
Largely due to Sheryl Sandberg's experience when her husband died, Facebook has decided to raise the amount of paid leave available for employees from 10 days to 20 days. Sandberg herself returned to work 10 days after her husband died. (HuffPost)