7 Things You Need To Know Today (February 9)
Written by
Allison Daniels
Allison Daniels is a freelance writer currently living in New York. She received her Bachelor's degree from Belmont University in Creative Writing and Spanish.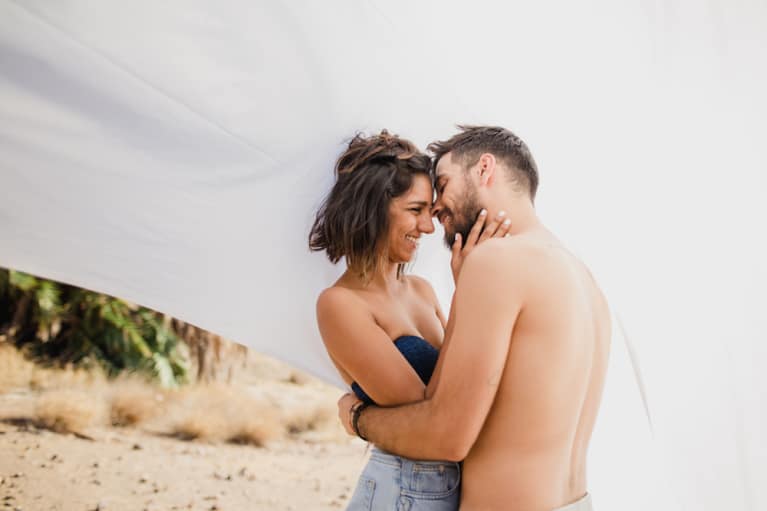 1. Everyone's having sex on Sunday morning.
A new survey of 2000 Brits found that 9 a.m. Sunday is the most popular time of the week for getting busy, while Tuesday at 9 p.m. is the least. Overall the weekend is far more popular than the weekdays. But we could have told you that. (Daily Mail)
2. Dust mites don't care for certain states.
An analysis of over 700 dust samples showed that dust mites—which are tiny arachnids that can trigger allergies in humans—are way less common in the Great Plains and Mountain West regions. Apparently they cannot drink and need a humid environment to survive. (Scientific American)
3. This 105-year-old cyclist is probably in better shape than you.
Robert Marchand is a 105-year-old French cyclist who set a world record in one-hour cycling (completing as many miles as possible in an indoor track in 60 minutes) last month. He was the first person his age ever to attempt the ride, and he pedaled more than 14 miles. So what's his secret? A varied training schedule, busy social life, and simple diet that features red wine at dinner may all contribute to his success. (NYT)
4. The latest research on music makes a lot of sense.
If you've ever wondered why music can move you to extreme happiness or tears, consider this. A new study conducted at McGill University found that music activates the brain's opioid system. In other words, it creates pleasure in the same way that sex or sugar does. Still wondering why your favorite song gives you chills every single time? (Newsweek)
5. One in five young adults are now losing their hearing.
According to a troubling CDC report released yesterday, our lives are way, way too noisy— oisy enough, in fact, that a disconcertingly high number of Americans are losing their hearing way before old age. The report analyzed data from the 2011–2012 National Health and Nutrition Examination Survey (NHANES), which collected information from a sample of Americans between the ages of 20 and 69. A quarter of those were suffering some hearing deficits, even though the vast majority of the people in the study claimed to have good or excellent hearing. May be time to lower the volume... (Science Of Us)
6. Now we know exactly what your brain does before you buy chocolate.
Researchers tested 16 different advertisements for a chocolate bar and found distinct patterns involving eight parts of the brain thought to play a role in decision-making using fMRI scanning. While it wasn't a flawless design, it does show one thing: Thanks to new technology, marketers are more inside our heads than ever before. (BPS Digest)
7. Too much time indoors is harming our eyes.
Scientists have discovered a cell in the retina that dysfunctions after too much time indoors, where eyes are exposed to higher red/green contrast. When this cell dysfunctions, it can cause myopia (more commonly referred to as nearsightedness). All the more reason to get out in the sunshine! (Science Daily)